Amish Author Marta Perry & Where Secrets Sleep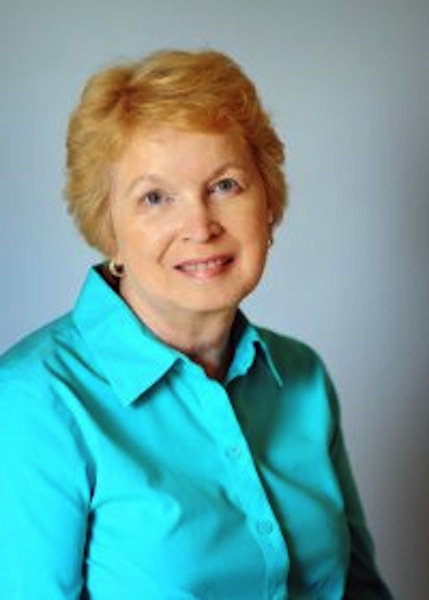 My guest today is Amish author Marta Perry. She is offering a copy of her latest title Where Secrets Sleep so be sure to leave a comment. Here's Marta:
The atmosphere was perfect
The idea for the Secrets series of books came to me when my husband and I were doing one of our favorite things—staying at a bed and breakfast inn. The moment I saw The Towers, an imposing Italianate Victorian mansion, I was enthralled. By the time I'd taken in the elaborate interior, lovingly restored to its 1800s condition, I knew the atmosphere was perfect for a romantic suspense novel, and when we left, I was already scribbling madly in my notebook, creating the first story.
Fleeing a betrayal 
Allison Standish, a devoutly urban interior designer, is the fish-out-of-water in my fictional community of Laurel Ridge. Fleeing a betrayal by both her boss and the man she thought she loved, she arrives in the small town eager to wind up the details of her estranged grandmother's unexpected legacy so that she can have the means to start a new life far from the wreckage of the old one. But Allison soon learns there are strings attached to her legacy, as she finds herself running Blackburn House, a Victorian mansion converted to house businesses and offices, and acting as partner to an Amish woman in running a quilt shop in the building.
The terms of her bequest
No sooner has she become acquainted with the terms of her bequest than she has to start dealing with a parade of discontented people, including unknown cousins, townspeople with agendas, and an especially annoying cabinet-maker, Nick Whiting, who takes issue with every one of her plans. Allison has to call upon all of the tact she's ever employed in her career to balance all the claims, and she finds herself constantly adjusting her big city expectations to the small town values of everyone around her. To her surprise, her Amish partner, Sarah, is a valuable asset in helping her negotiate the maze of claims and counter-claims, and Allison soon learns to appreciate the qualities that make up an Amish attitude toward life.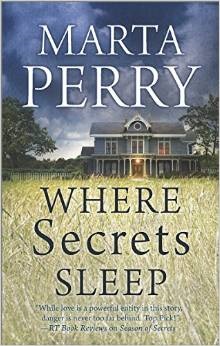 To purchase, click here. Where Secrets Sleep
Danger soon mounts
But the situation turns dangerous when Allison discovers evidence that her grandmother had detected wrong-doing on the part of someone in Blackburn House, and that her death may not have been the accident everyone believes. Danger soon mounts with attacks on Allison, and her annoyance with Nick becomes a minor factor compared with his determination to protect her at all costs. It will take all her physical courage to survive, but it will take emotional courage to conquer the baggage she carries from her past, accept what's happened to her, and move on to love.–Marta
Visit me on the web at http://www.martaperry.com or on Facebook at http://www.facebook.com/martaperrybooks. If you'd like to receive a signed bookmark and my Pennsylvania Dutch recipe brochure, write to me at marta@martaperry.com.
Leave a comment to enter the drawing for a copy of Where Secrets Sleep.
QUESTION: Have you ever stayed at a bed and breakfast? If so, did you enjoy it? If not, would you like to? Why?–Lyn
PS-I'll be previewing new books by other Plain People authors–more Marta, Ann H Gabhart, Judith Miller and me on Weds. Don't miss them!