Lyn Asks the June Question
DNA TEST???
Now the June Question: Have you had a DNA test through something like 23 and Me or AncestryDNA? If so, what did you find that was interesting in your ancestry? I've done it and we can compare findings.'-)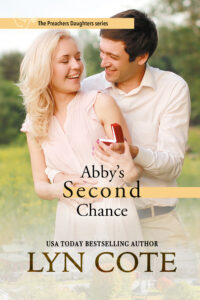 My June 15th book ABBY'S SECOND CHANCE delves into one family's search via DNA AND A SECOND CHANCE AT LOVE romance! Click here for more info.