Debut Author Katy Lee & Curve Balls on the Way to Gold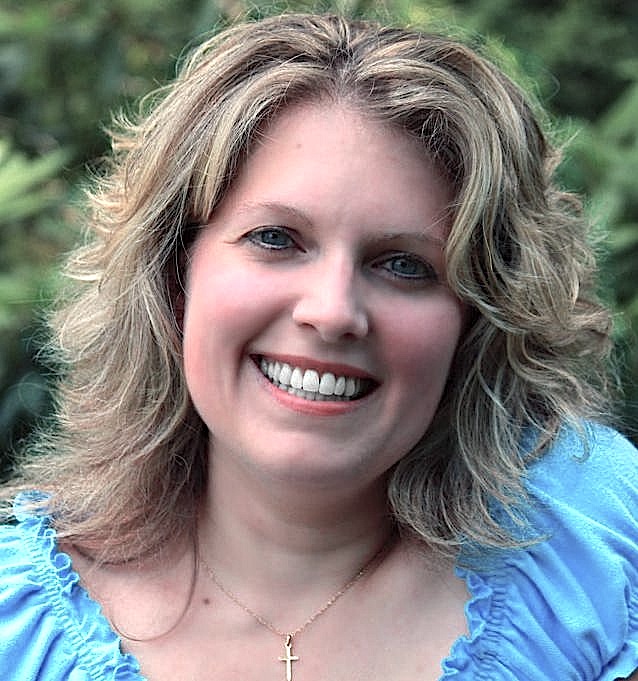 My guest today is debut Love Inspired Suspense Author Katy Lee who is holding a "lighthouse" contest. Make sure you read about it below. Here's Katy:
"I love the theme of this blog being about strong women, and when I sat down to decide what to share, I knew exactly who I wanted to talk about.
My oldest daughter, Audrey—or #1Kid as that is what she goes by on her blog, Road to Gold.
Recently, Audrey suffered a swimming accident that left her with a concussion. Now for those of you who know my daughter, you know she sets goals. And when she says "Road to Gold" on her blog, she's not kidding. To say she is driven doesn't come close. She's a plow with an Olympic torch as her guide.
As a writer I totally understand that drive. I saw my name up there as "Published Author," and I went after it much in the same way she does a record-breaking swim time. Because of this I have encouraged her every step of the way. Who am I to tell her she can't have her goal, even if the stats and competition say otherwise? I've cheered her on and shared in her victories. I've hugged her and commiserated in her losses. Each and every time telling her it's all part of the journey whatever the outcome. The losses can even make her stronger than the wins if she uses them as tools. (Every rejection I ever received were the tools I needed to make my writing better. And I tell her to let no rejection take the dream away.)
But then this summer happened.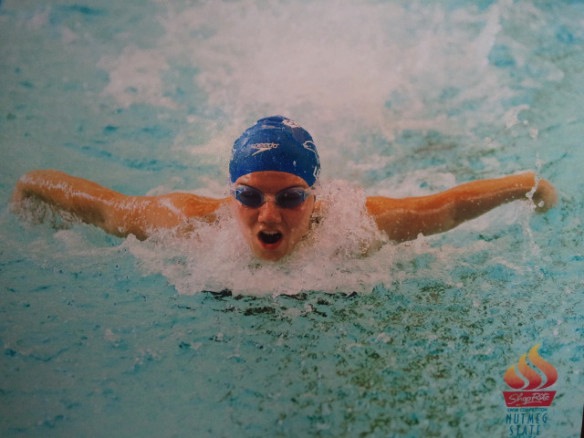 In an accident in the pool at swim practice, #1Kid came up against something stronger than a loss or rejection. #1Kid came up against a head injury that benched her. And not only benched her but put her on the couch in sunglasses and earplugs. All goals for the summer screeched to a halt. All dreams darkened like the rooms in my house. (On a side note, my electric bill was pretty low that month. We were all living in the dark with her)
But as her tears flowed, I found myself at a loss for words and encouragement. Saying "life stinks sometimes" wouldn't cut it. And not only that, I wanted to do more than validate her pain. Instead, I wanted to give her another goal. I wanted to give her something to look forward to. But most importantly, I wanted to make sure knew she wasn't alone through it all.
I have always included God on my journey to publication, and with every victory and contract, I thank Him for His favor. On the other side, for every rejection, I thank Him for his protection and guidance. No matter what, though, I take Him along with me.
And so, for my daughter, I told her God loves that she is so driven. He made her so. He loves that she has dreams, and the truth is He wants to give them to her. He promises that all things are possible for those who love Him. But He also doesn't want to be left in her wake. I asked her to be honest with herself. Was she taking Him along with her? Or was she leaving Him behind?
And after some soul searching? I think I can speak for her and say the real curve ball wasn't only the head injury, but also the realization that she had her sights set on the wrong torch.
The  Outcome: I'm so proud of #1. She had her time of tears for a few days, then just as I had wanted, she formed a new goal to strive for. Making sure Jesus became her torch to plow toward instead. And five weeks later, here she is at the state games. Still not able to dive, still struggling with barriers, but knowing full well she's not alone on her "Road to Gold." In fact, she's got the greatest champion before her, beside her and behind her.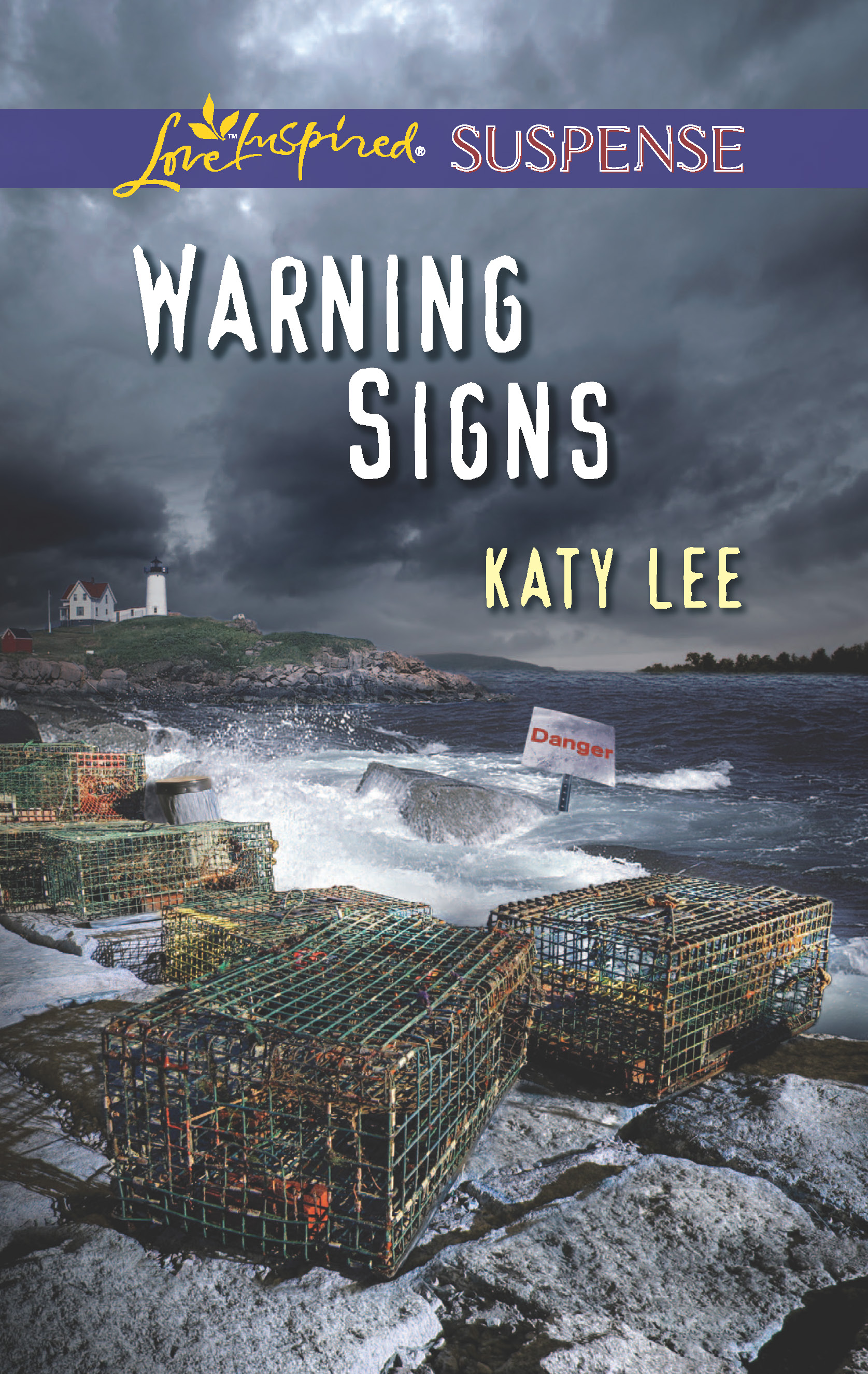 To purchase, click here. Warning Signs (Love Inspired Suspense)
So, how does this story relate to my new book, Warning Signs? I can't say my heroine is modeled after my daughter, but they do share a love for competitive swimming and have set goals for success. They also both have Jesus as their guide, Miriam Hunter found Jesus in a different way, though. You see, in Warning Signs Miriam is deaf. She has struggled through life to show her intelligence and value, but she also knows God is always with her and upholds her with His right hand. With Him as her guide, she also finds her success.
Thank you for having me today. I do hope you will check out Warning Signs. Also on my site you will find details to take part in the Lighthouse Photo Contest.  I hope to receive lighthouses from around the world. So please, take part! http://www.katyleebooks.com/–Katy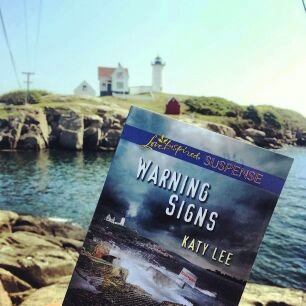 Warning Signs
GUILTY UNTIL PROVEN INNOCENT
When a drug-smuggling ring rocks a small coastal town, the DEA sends Agent Owen Matthews to shut it down. A single father with a deaf son, Owen senses that the town's number one suspect—the high school's new principal—doesn't fit the profile. Miriam Hunter hoped to shrug off the stigma of her hearing impairment when she returned to Stepping Stones, Maine. But her recurring nightmares dredge up old memories that could prove her innocence—and uncover the truth behind a decades-old murder. Yet Owen's help may not be enough when someone decides to keep Miriam silenced—permanent
BIO:
As an Inspirational Romantic Suspense author, Katy Lee writes higher-purpose stories in high-speed worlds. Through her writing, ministries, and teaching, she dedicates her life to sharing tales of love, from the "greatest love story ever told" to those sweet romantic stories of falling in love. Katy and her husband are born New Englanders and love to travel with their three adventuresome children.  You can connect with Katy anytime at her website, www.KatyLeeBooks.com. There you will find links to Facebook and Twitter.
What an inspiring story. Thanks, Katy. Unfortunately we only seem to learn through hard times not the fun times. QUESTION: Do you think that statement is true–why or why not?–Lyn