Lyn Makes Zucchini Bechamel Casserole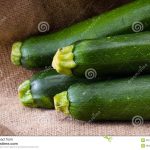 Zucchini Bechamel Casserole
It's summertime and the living is easy and the Zucchini is  plentiful! I found this recipe and gave it a try. My husband is still trying to decide if he likes it,
(He ate it!) 

but I certainly did. And it's different! I've added my 

adjustments in red since I CANNOT just follow a recipe as written! :-)–Lyn
Zucchini Bechamel Casserole
A French-inspired Egyptian casserole combining four main ingredients: zucchini, ground beef, mozzarella cheese and bechamel sauce. Easy and hearty! Your friends will beg for the recipe.
Prep Time: 10 mins Cook Time: 45 mins Total Time: 55 minutes
Yield: 6
Category: Entree
Cuisine: French/Egyptian/Mediterranean
ingredients
8 medium-sized zucchini, washed, dried, sliced in rounds or lengthwise
1 1/2 lb lean ground beef
1 cup shredded mozzarella
1 small yellow onion, minced
1 tsp allspice 
(I thought my dh would not take to this much allspice–he's used to it in pumpkin pie not his zucchini casseroles! so I reduce to 1/4 tsp. I think that was too little. Next time I'll use 1/2 tsp.(
1/2 tsp ground green cardamom 
I didn't have this. Didn't use it-didn't miss it!
salt and pepper
olive oil
for bechamel sauce
1/2 cup olive oil
6 tbsp all-purpose flour
4 cups 2% milk, room temperature 
I used skim what i had.
1/2 tsp nutmeg
salt
instructions
Preheat oven to 450F. 

Or heat up your grill outside and broil the zucchini slices there.
Arranged zucchini slices (cut in 1/2-inch rounds
or lengthwise) in

one layer in oiled baking sheet.

Or grill. 

Use two or more sheets if needed, do not crowd zucchini. Season with salt and drizzle with olive oil.
Place in oven 
or on grill 

 for 15-18 minutes, turn over once midway through.When tender and slightly golden, remove from oven. Lower oven temperature to 350F.
Meanwhile, heat one tbsp of olive oil in a large skillet. Saute minced onion briefly and add ground beef. Season with allspice, ground cardamom, salt and pepper. Cook on medium-high, stirring occasionally, until meat is well-done (about 10 minutes). Set aside.
Prepare bechamel sauce. Begin with heating 1/2 cup olive oil. Add flour and cook on medium- low for 5 minutes or until smooth and golden. Raising heat to medium, add milk one-cup-at-a-time and whisk continuously. Cook for another 7 minutes or until mixture is smooth, begins to bubble and thickens a little. Remove from heat and let sit to thicken into a creamy bechamel.
In an oiled baking dish or large cast iron skillet, assemble cassarole. Place first layer of meat, then add two layers of zucchini. Now add meat and one cup mozzarella cheese.Top the casserole with an even layer of the creamy bechamel sauce.
Insert casserole into the now 350F oven
or closed grill on medium 

for 45 minutes until the bechamel top turns golden- brown. Watch carefully, you do not want a completely browned bechamel.
Remove from heat and let sit about 5 minutes before serving.
THAT'S THE RECIPE–I'VE ALSO FOUND THAT I LIKE A BIT OF IT WARMED ON TOP OF MY SCRAMBLED EGGS IN THE MORNING!
I posted another zucchini recipe in 2015. If you missed it here it is. IT'S ONE OF MY OWN CREATIONS! AND A DH FAVE! ENJOY THOSE ZUCCINI!
http://booksbylyncote.com/SWBS/recipe/lyn-cotes-less-p…-zucchini-recipe