A Little Bit of Christmas with Author Trish Perry (& a Recipe!)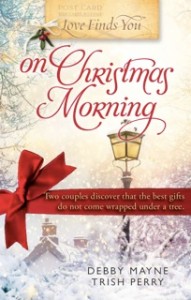 My guest today for Book Monday is Trish Perry who is sharing about her Christmas novella, "Tis the Season" and giving us a recipe. Here's the scoop:
Love finds a home on Christmas morning in two heartwarming holiday stories.
Deck the Halls (Debby Mayne): In 1925, the wealthy William Tronnier becomes smitten with the lovely but penniless Lillian Pickard. Not one to give up easily, William pursues Lillian even though she does everything in her power to resist falling in love with a man from a completely different social class. As Christmas descends on the picturesque town of Cary, North Carolina, William plans to make Lillian a proposal she can't refuse.
'Tis the Season (Trish Perry): When personal chef Nikki Tronnier moves back home to Cary, North Carolina, she plans to fulfill a lifelong dream and buy back the family home built by her great-grandfather for his bride. But before she is able to make an offer, someone else buys the house. Just as she prepares for a fight, she learns that the very person who stole her dream is the man who has also stolen her heart. Unaware, handsome new owner, Drew Cornell, seeks Nikki's help in restoring the home to its historic beauty in time for Christmas.
Pickard-Tronnier Shortbread or Shortbread Cookies
Ingredients:
1 cup softened butter
1/2 cup sugar
2 cups sifted flour
1 tsp. cornstarch
1 tsp. vanilla (optional)
Directions:
Mix the flour and cornstarch in a medium bowl
In a large bowl, mix softened butter with sugar and vanilla (optional) until you have a creamy consistency
Add the flour mixture to the butter and sugar.
Press the mixture into an 8″ by 8″ cake pan. (See below if you are making cookies.) Bake in a 325-degree oven for approximately 30 minutes.
Cool slightly but cut into 2-inch squares while still warm.
Directions for cookies:Follow 1-3 in the directions above.
Use a teaspoon to scoop the batter, roll it into balls, and flatten each one on a cookie sheet.For cookies, bake for approximately 15 to 20 minutes until brown around the edges.Cool before removing from the pan.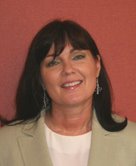 Bio: Award-winning novelist Trish Perry has written nine inspirational romances for Harvest House Publishers, Summerside Press, and Barbour Publishing, as well as two devotionals for Summerside Press. She has served as a columnist and as a newsletter editor over the years, as well as a 1980s stockbroker and a board member of the Capital Christian Writers organization in Washington, D.C. She holds a degree in Psychology.Trish just released Love Finds You on Christmas Morning, written with Debby Mayne. Her nostalgic romance novel, Unforgettable (Summerside Press), released in March and Tea for Two, Book Two in her Millicent's Tea Shop series (Harvest House), released in April. She invites you to visit her at www.TrishPerry.com
Online purchase links:
I know it's a bit early to think of Christmas but this sounds like a lovely Christmas present for somebody who loves to read!  And my husband loves chocolate shortbread. I'm thinking of substituting some baking cocoa for some of the flour. What do you think?–Lyn