Another New Year-Some Things Stay the Same, Some Alter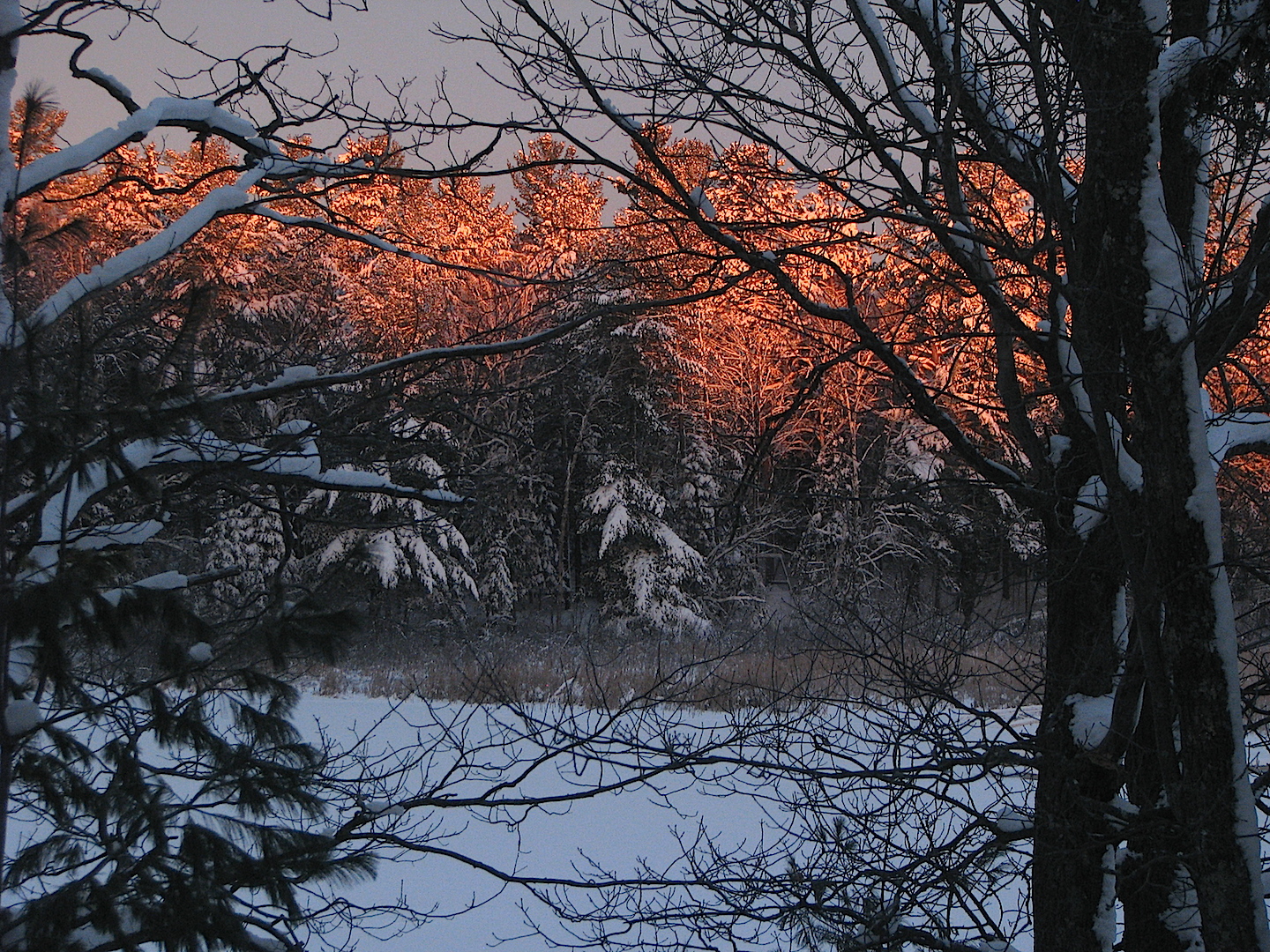 Here's another photo, the same New Year's Eve dawn from my porch but as it deepened and glowed. If you missed the original photo, click here.

Another new year for my blog, "Strong Women, Brave Stories, begins. As usual some things stay the same and some alter.
WHAT'S THE SAME
I will still have guest authors and still review books (both romance and cozy mystery)–though I plan on reading and reviewing more often!
WHAT'S ALTERED
This year I asked my guest authors to choose from two topics:
a- Tell how you came to write the story of your latest heroine and what challenges she meets in the story and how she (without giving away the plot) shows strength.
b-Or post a longtime favorite recipe from your family and tell of its significance, such as who first made it and what it means to your family
Whether they choose a or b, at the end they will relate what they've written to their latest book.
I used to ask authors to write about either their own or a family member's struggles and triumphs and relate that to their latest book. But I decided that coming at this from the angle of the heroine and why the author chose her would give a different, a fresh perspective.
And I've found that recipes which a family cherishes over time often have a story or stories attached to them.
WHAT'S NEW
The week of Christmas I posted my flash fiction CHRISTMAS EVE AT OLD FT. BOWIE. (If you missed it, click here.) So many of you enjoyed this that I decided to try to do one a month. I may miss a month now and then because of deadlines, etc, but I'm going to try.
I plan to have the stories take place in the same small town with an ensemble cast of charcters so each flash fiction will pick up where the last left off.
And I've decided to let you–my faithful readers–help me come up with a setting, time period and characters. Next Monday I will post a poll for you to take and help me see what my readers would enjoy!
So what do you think of these innovations? And do you have a family recipe that you could share sometime? Leave a comment and I'll enter you into a drawing for my slightly read copy of Lenora Worth's I'll Be Home for Christmas! I reviewed it on the Sweet Romance Reads blog on January 1st–Lyn
PS- The winners of copies of "Where Honor Began" are Connie Saunders and Danie. Congrats!