Author Donita K Paul & Dragons of the Watch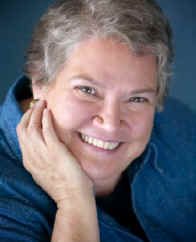 My guest today is Author Donita K Paul, a woman who writes Christian romance AND FANTASY. I am a big supporter of fantasy for children. I think it feeds their imagination and helps them think creatively. I think our creativity is a reflection of the Creator. I mean our God thought up the platypus! That's creative! Here's Donita:
"With the final installment of the "Twilight" film series scheduled to be released in October, vampires and zombies are set to be among the year's most popular Halloween costumes.  Many parents feel torn between their child's love for imagination and not wanting to encourage the darker side of fantasy.
How can they encourage reading and wonder, but without all the junk?"–Donita
Answer: Meeting that precise need, popular and trusted author Donita K. Paul brings us her newest tale of dragons, adventure and faith in The Dragons of the Watch (October 4, 2011 from WaterBrook Press).
The Chronicles of Chiril continue as Ellie and Bealomondore find themselves trapped in an isolated city guarded by dragons and separated from everything they know and love. How can they escape? Along the way they meet a group of wild children and a very old man, whose needs they must meet before they can find their way home. With the help of the dragons of the watch, they discover that their fate depends upon their ability to recognize and step in line with the Creator's will.
Mrs. Paul has created a fascinating and detailed world where dragons and humans "mindspeak," tiny creatures are heroes, and gateways serve as doors to an entirely different place and experience. With a warm, accessible and humorous tone, lots of action, and avoidance of the heavy, dark elements found in much of today's fantasy fiction, The Dragons of the Watch is a great family read.
On a deeper level, it also encourages discussion of how to interact with those who do not share one's faith in a foreign culture or one's own city. The book includes a map and a glossary of characters and terms, and fans can go even deeper at DonitaKPaul.com with puzzles, recipes, resources for aspiring writers and links for homeschooling families.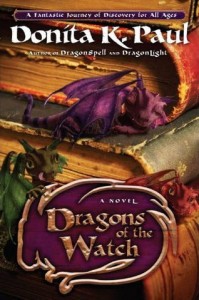 Being in the wrong place at the wrong time points the way to the right future for some beloved characters.
Ellie is a simple country girl living with her large family. Hungry for adventure, she eagerly accepts an invitation to attend the royal wedding in Chiril's bustling capital. En route, Ellie is separated from her traveling party. She finds herself lost in an enchanted city made by giants.
Unable to leave, her only companions are the wild children who roam the streets, and Bealomondore, the handsome artist and recently distinguished war hero.
Ellie and Bealomondore must solve the mystery of the city and its children in order to break the enchantment and escape the invisible walls which imprison them. Throughout their quest they learn about obedience, redemption, and love.
I know in many Christian circles fairy tales have been frowned upon. But witches, dragons, etc were put into those stories to teach children about the evil in this world–to warn them not to trust everyone. Hard lessons for a hard world. Do some child a favor and introduce them to dragons!–Lyn