Author Elizabeth Goddard & The Heart of Strength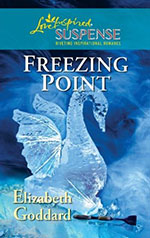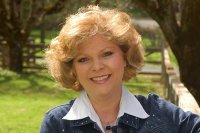 My guest today is Author Elizabeth Goddard, a Love Inspired Suspense author who I recently met in St Louis at the American Christian Fiction Writers Conference. She is a cheery person. Here's Elizabeth:
"I come from a long line of strong women on both sides of my family. I recently lost one of those strong women—my maternal grandmother died last year at 86. She was a huge part of my life and she is still greatly missed. I'm a 7th generation Texan and for years paid my dues as a DRT (Daughter of the Republic of Texas.) That simply means that my family was in Texas when it was a republic—and in my case, my family on both my mother and father's side lived in Texas several flags ago.
When my grandmother was alive my mother and aunt would take her on genealogy research trips to visit cemeteries. I've heard a number of interesting stories, believe me. One that always gets a laugh is the story of strong arms. Apparently the women in my family were so strong, that when traveling west in a covered wagon and there was wheel trouble, the women would do the work—lift the wagon and fix the wheel. I have to admit, I have pretty strong arms too.
My paternal grandmother is 90 at the writing of this post and though she's struggled with illness recently, she's a strong-willed woman and improving daily.  I think that the will to live, the will to survive, is often at the heart of strength. Somehow we have to reach deep inside to grab hold of whatever it is that is going to see us through. Sure, trusting in the Lord is key, but still, you have to have the strength to reach for Him and to hold on.
The main character in Freezing Point, Casey Wilkes, is a strong-willed reporter and accustomed to making her own way in the world. She knows where to find a story that perhaps others have missed and to dig deep, unearthing the truth. Sometimes that truth is a dark secret. In this case, her discovery gets her into trouble and she has to dig deep and find the will to survive, though in the beginning it costs her everything. She wonders where God is in all of this. That's a question we all ask at times. But He is always there and all we have to do is look past the storm to Him."–Elizabeth
Here is the book blurb for Freezing Point:
Secrets Under The Ice
Casey Wilkes didn't realize her simple human-interest story would put her life at risk—again. After fleeing her home and journalism job in Portland, she wanted to live under the radar for a while. But when her interviewee starts dodging her questions, her reporter instincts kick in and she finds herself in over her head…
Homeland security agent Jesse Mitchell has been undercover as an ice sculptor for months, trying to infiltrate a smuggling ring. He wants to avoid trouble, and that's just what Casey brings. Now someone has a target set on Casey. Saving her could blow his cover, but leaving her unprotected endangers him even more—especially his heart.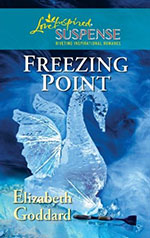 Bio
Elizabeth Goddard is the award-winning author of seven contemporary romance novels and two novellas, including a romantic mystery, The Camera Never Lies—a 2011 Carol Award winner. Elizabeth is a member of ACFW and has served as a board member in her local RWA chapter. She is a 7th generation Texan who lives in East Texas with her husband and four children. She and her family recently spent five years in Oregon, which serves as the setting for several of her novels, including Oregon Outback, releasing with Barbour Publishing in Spring 2012.
My links:
http://facebook.com/elizabethgoddardauthor
Thanks, Elizabeth. Remind me not to challenge you to arm wrestle.  What do you all think of her cover? Isn't that striking?–Lyn