How to Support Books You Love!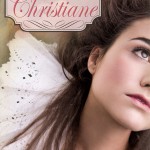 Readers and authors have a unique relationship. You can't have one without the other. In the digital world, readers and authors create their own neighborhoods. I have created one here on this blog where women tell and read stories of strong women.
A few weeks ago, I posted a blog, titled: "I Need a Little Help from Christiane's Friends" If you didn't read it, here is the link.  In it, I asked if anyone had ever purchased a book online or had ever posted a review online or were a part of Facebook, etc. Five readers responded and offered to promote La Belle Christiane online.
In the new digital world, readers depend not so much on reviews in big magazines and newspapers like Publishers Weekly or the NYT. Readers now depend on other readers to recommend books to them.
If you've never written a review, you should consider doing so. If you've loved a book, you should help others find it. Thousands of books get published every year and then tries to find its audience. An author can spend years researching and writing and revising a book. What if it's a gem but very few readers find it in the "forest" of books? What a waste.
If you wish to support my books or those of another author, you should take the plunge and write a review. But you say–I don't know how.
Reviews are easy. You don't have to follow any guidelines. There are a few things to keep track of:
1-No SPOILERS. A spoiler in a review gives away plot surprises. Speaking from experience, I use a lot of effort to craft plots that surprise my readers. Please don't SPOIL the story for other readers by giving away the surprises in your review!
2-Mention a little about the time and place and the type of story so people can know it interests them.
3-Then give a brief comment. Examples: "I loved this heroine."  "I always enjoy this suthor's books." "I couldn't put it down."
To post a review on Amazon, etc., look for a notation about write a review on the page of the book you want to write about.
That's all there is to it!
I will be letting you all know when La Belle Christiane becomes available online. If you've enjoyed reading her story here, please write a review and then let me know so I can thank you. Soon I'm also going to ask for quotes to put in the front of the book, another way to help a book you love.
So would you like to join my five volunteers and write a review or promote LBC online? I hope you will and that you will do it for other authors too. After all, I/We can only write so many books. And readers read faster than any writer can write!–Lyn
Tweet