Mystery Author Christine Husom & The Effect of "Sundowning"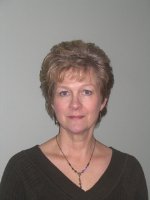 This August my dh and I visited one of our favorite places, the Blue Belle Inn in St Ansgar, Iowa. The owner author Sherrie Hansen Decker held a writer's retreat. I met and made a new author friend Christine Husom that weekend. I was fascinated by Christine's heroine and mysteries. Here's how they started and you'll discover what "sundowning is." BTW, Christine would like to give away a copy of one of her mysteries. So please leave a comment. I'll ask you a question or two near the end!  Here's Christine:
My Winnebago County Mystery Thriller series was born a year after a family tragedy, an unlikely death under unlikely circumstances.
It was late July and my father was in the local hospital being treated for pneumonia. He had been given a sleep aid, one, it was later discovered, sometimes caused sleepwalking. Dad went missing between one nurses' round and the next. We will never know exactly what, why, or how it happened, but he got out of bed, around the rail, ripped out his IV needle, walked directly (evidenced by the blood trail) to the emergency exit, and pushed open the door. The recently installed alarm did not sound, but when tested multiple times the next day, it worked every time.
Dad went out into the pouring rain, shortly before midnight, made his way down a fairly steep hill, fell into a pond at the bottom, and drowned. The doctors determined he had suffered an episode of "Sundowning," a condition where an elderly person wakes up, sees he or she is not home, and feel compelled to get to the familiar. My father had no dementia. He wasn't depressed. What caused such a bizarre scenario?
I obsessed about the whys for a year, then one day it occurred to me, What if it wasn't an accident? My father was a retired district judge and was widely respected, but had received threats over the years, nonetheless. He was very active in community and church service, a devoted husband, father, grandfather. Would a person bent on revenge seize an opportunity to hurt him? Who would that person be? What would be his or her motivation?
My imagination gave birth to a number of characters who lived in the fictional Winnebago County in Central Minnesota. As a former Wright County Sheriff's Department officer, I didn't want to use the actual name of the county.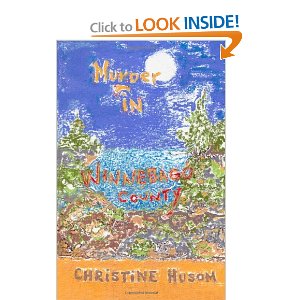 "
My antagonist is a woman whose son died while incarcerated. She blamed the judge and others in the criminal justice system for his death and determined they must pay with their own lives.
My female protagonist, Sergeant Corinne "Corky" Aleckson, is a young sergeant with the sheriff's department. Corky is morally strong, determined, and dedicated to her family, friends, and career. She had to overcome the obstacle of her over-protective mother's objection to pursue her dream of a career in law enforcement, and squarely faces the challenges posed by people and circumstances in her work. One of Corky's strengths is that she is not afraid to ask for help or advice–from her friend and mentor, Detective Dawes, or from family members, ministers, psychologists, friends.
I did not think something creative and rewarding would arise from deep sadness and loss,  but it has. People think writing the first book was a catharsis for me and maybe it was. I think my dad would have given me his blessings."–Christine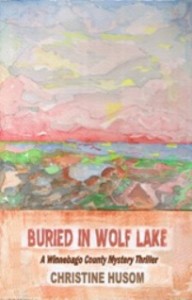 I don't know about you but I was amazed at how Christine used a personal tragedy to launch her new career as a writer. Have you ever had a tragedy spark something positive? Or known of somebody else? Or do you have a question for Christine? Leave one and we'll announce a winner on Sunday.–Lyn