Fun! FREE! A Cozy Mystery Serial Online!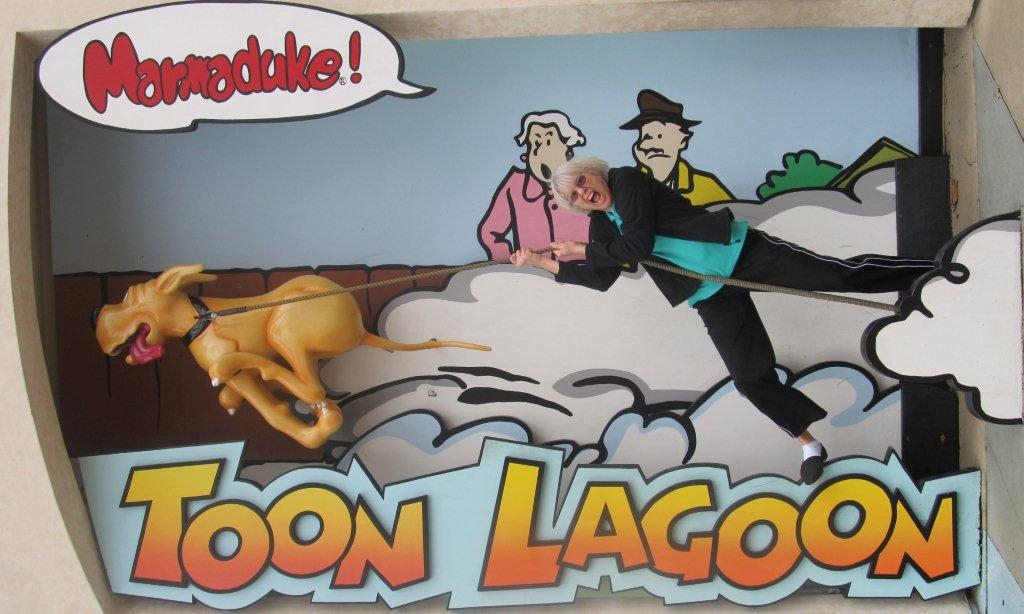 Today I'm interviewing my friend and critique partner, Cozy Mystery author Eunice Loecher (pronounced Low-sher). She has written a successful series, titled The Arbor Vale Mysteries. She and I meet at our local library most Friday's after lunch to read aloud our latest chapters to each other for comments and suggestions.
If you take a good look at the picture above, you'll find Eunice in the middle. And I think this photo captures her joie de vie! AFTER THE INTERVIEW, I'M GOING TO SHARE HOW TO FIND THE SHORT MYSTERY SHE IS POSTING ON LINE SO YOU CAN GET A TASTE OF HER WRITING! Here's Eunice:
LYN- Tell us a little about your writing and your real life.
I love to escape each day and visit with my characters. Writing a series allows me to get to know my characters better with each book.  My real life continues to revolve around my family and my church family. Enjoy opportunities for outreach ministry in my community.
LYN-Was there a time in your life when you think God challenged you to become stronger? Please share. 
As a widow there are always ongoing challenges that I couldn't handle without God's strength, comfort and encouragement. After a very long and difficult winter, I've decided to sell my home and move into a condo. It's so much easier to remain who and where we are. The challenge is to keep growing and moving forward.
LYN-What is special about your most recent book to you? 
My current work in progress is Deceitful Charm and Vain Beauty. The story takes place on a transatlantic cruise. Several years ago I took this trip with my younger daughter. Writing the story brings back many wonderful memories.  May of the funny little incidents are factual. I promise HOWEVER the murders did not occur.

NOW AS PROMISED–Here's the beginning of the mystery Eunice is writing on her blog, "Get Cozy with a Mystery." It features her amateur sleuth Zita Stillman and her zany friend Zinnia Blossom Winwood.
Wednesday Lunch with Zinnia
"Hi everyone, Zita here. Zinnia just called and we're meeting for lunch at the Arbor Vale Cafe, our usual Wednesday lunch together. You may have read out first adventure together, A Widow's Might. The church invited me to chaperon the youth group again on their annual outing to the corn maze. If you read the book you understand why I declined. Dark scary places are to be avoided, always.
Zinnia still hasn't recovered from being a suspect in the murder investigation during, The Woman at the Well. Today she wants to discuss everything that happened in A Subtle Serpent. She wants to make sure I got all the details right about the part she played in the story before it comes out in paperback. All the frightening events are still too fresh in my mind to keep going over.
And Zinnia's latest quote is from a fortune cookie, "Remind yourself that the lion while hunting doesn't roar." I still haven't figured that one out but it sounds good. Any ideas?
All for now–Zita"
To read more, go to Get Cozy with a Mystery.
A Widow's Might is the first of the (Arbor Vale Mystery) Series. Followed by Woman at the Well, (Book Two) The Subtle Serpent, (Book Three), written and coming soon, The Root of All Evil, (Book Four), and Sin Lieth at the Door, (Book Five).
Get Cozy with a Mystery
Follow @EuniceLoecher on twitter and Facebook
Eunice's first two books are only 99 cents each on amazon. Click on the slideshow and it will take you to Amazon.com to purchase them.
It's been very satisfying to help mentor Eunice and see her blossom as a writer and alo to receive her help and comments on my manuscripts. Friends are so important–DON'T YOU AGREE?–Lyn