Author Christine Lindsay With a Different Kind of Heroine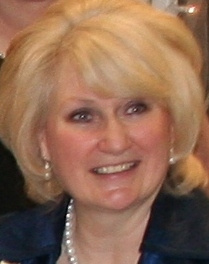 My guest today Author Christien Lindsay writes about an unusual setting and unusual stories. I like that! And I love it when she is my guest because I learn so much about a culture that fascinates me. AND DON'T MISS THE BOOK TRAILER AT THE END! Here's Christine:
A TRUE INDIAN CHRISTIAN HEROINE—by Christine Lindsay
Two extraordinary true-life heroines were the inspiration behind the Award-winning Shadowed in Silk and in my recently released Captured by Moonlight.
Today I will tell you about one—the inspiration behind my oh-so-integral Indian character, Eshana.
In both books, Eshana is a young Indian woman who is a former child Hindu widow. After Eshana is rescued from a Hindu ashram for widows by my fictional Miriam, she puts her faith in Christ as Miriam teaches her about the Lord Jesus. After Eshana's conversion, she follows in her mentor's footsteps, going about rescuing other abused and abandoned women and children, and helping to run a small clinic and orphanage.
The inspiration behind my fictional Eshana is the real Pandita Ramabai.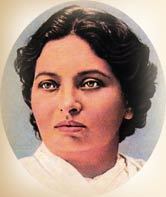 This brilliant Indian woman died in 1922, but she had done so much for women and children in India that England awarded her the Kaisar-I-Hind Gold Medal. India has since issued a commemorative stamp in Ramabai's honor, and she was given the honorary acclaim of 'Pandita' in Hindu tradition, meaning 'learned master'.
Born into a high caste Hindu family, Ramabai's father broke with tradition and taught her to read. This was the beginning of my heroine's search for enlightenment. As a family they walked the length of India. Ramabai's eyes were opened to the incredible suffering of Indian women and children at a time when child marriages were common. Often these little girl widows were abused—and continue to be abused today—and lived a life of misery. If their husbands died, they were considered a curse and abandoned.
After her parents and siblings died, Ramabai broke with tradition and married a lawyer of a lower Hindu caste, but he died of a cholera leaving her alone with a tiny daughter.
One day, looking through her husband's papers, Ramabai found a Bible, and found fulfillment to her spiritual search in the person of Jesus Christ. This prompted her to translate the Bible into her local language.
To name just a few of Ramabai's accomplishments—she started the first  Braille School in India, promoted the need for female medical doctors, and was the founder of the Ramabai Mukti Mission, a home for sexually abused Hindu widows and children. In that home she created schools where young Indian women were given an education.
That mission is still in existence today. It is also a joy for me to have my true-life birthdaughter, Sarah,—the child I relinquished to adoption many years ago—working with the Ramabai Mukti Mission in India through Global Aid Network.


Click cover to purchase
The extraordinary Ramabai is showcased in my fictional novel Captured by Moonlight. This book is currently available as an Ebook at the purchase links below. The printed book version will be available on the same sites as of May. You can pre-order from these sites at this time though.
Christine Lindsay
Newest Release, Feb. 15, 2013:

Captured by Moonlight ~ Book 2 in the Twilight of the British Raj series—-Click here to view Captured by Moonlight Book TrailerAmazon purchase link for Captured by Moonlight
SHADOWED IN SILK, 

WhiteFire Publishing

, Gold winner of  the

2009

 ACFW Genesis for Historical, Winner of the 2011 Grace Award, finalist in the Readers Favorite 2012 and Book One of the series, Twilight of the British Raj.
Twitter @CLindsayWriter
https://www.facebook.com/ChristineLindsayAuthor
Subscribe to Christine Lindsay's blog for Monday's Inspirational stories, Wednesday's help for recovering addicts, and Friday's Adoption Stories.
&nbsp