Author Maureen Lang Tackles Frail Sisters?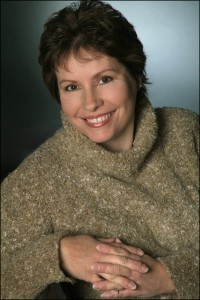 My guest today is Author Maureen Lang, a frequent and welcome guest here. She is offereing a free ebook to EVERYONE (GOOD ONLY ON MONDAY AND TUESDAY APRIL 1 & 2) and a print copy of her latest book (see below) to one person who leaves a comment. So DON'T FORGET TO LEAVE A COMMENT!
Today she's going to tackle a difficult subject–what used to be called a the problem of the FRAIL SISTER. Here's Maureen.
"Frail Sister? I don't think so.
For my latest book, All In Good Time, I researched what's often called "the world's oldest profession" — prostitution. Such women have been called many names through the years, and believe it or not, Frail Sister used to be one of them. It was meant as a derogatory term for a woman who was frail in the morality department if she chose such a life.
But these women—particularly women on the low end of the profession—were anything but frail. I came across many tragic stories of young women whose families had cast them out for one reason or another, either because they couldn't afford to feed them or because they'd made the fatal mistake of letting their reputation be ruined.
Prostitution was big business out west,
particularly once the Gold Rush lured so many men out there alone. What many men found rather than gold was long hours of work that led to little or no reward, and loneliness. Perhaps it was no wonder there were few laws against the love-for-rent district, at least in mining camps, tent cities and boom towns that had yet to welcome many families—or respectability—into their fold.
I saw these women through the eyes of my story's heroine, Dessa Caldwell, whose goal was to help fallen women find a way out. But offering such women an alternative wasn't easy. Living in an age when polite society would have nothing to do with them and forgiveness was rare certainly added to the trapped feeling many prostitutes lived with. As one woman I read about said: there are only two ways out of this profession: death or disease, and the latter always leads to the former.
of helping such women out of their desperate circumstances, and that was part of the inspiration behind my heroine's goal. She had to offer them hope and forgiveness, not the censure and condemnation that was really more common back then. Both women needed to be strong—my heroine for offering a viable alternative, and the fallen women themselves, for trying to reenter a society that would all too easily condemn rather than forgive.
These days we may live in a society that seemingly accepts any behavior,
so long as no one gets hurt in whatever they wish to do. But the truth is most of us, even those with the widest definition of morality, think of sex as something special. I'm rarely grateful for loosening values but I am glad these days if a woman chooses to come to God for forgiveness of whatever is in her past, we know she won't be turned away. So I learned something from my heroine: that forgiveness may not be easy, but why else did Christ die on the cross, but to forgive?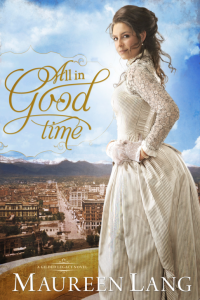 To purchase the FREE EBOOK (GOOD ONLY ON MONDAY AND TUESDAY APRIL 1 & 2), click here. All in Good Time (The Gilded Legacy)
To purchase, print book (NOT FREE), click here. All in Good Time (The Gilded Legacy)
About Maureen's Book:
Denver, 1887
Dessa Caldwell has a dream, to offer refuge for fallen women. All she needs is a loan so she can open Pierson House sooner than she ever expected.
Henry Hawkins has a secret—but he also owns one of the most successful banks in Denver. He hasn't earned that success by granting foolish loans, but when his manager gives Dessa the money she needs, Henry's best efforts to stop it fail—and in the process the fortress he's built around his heart begins to crumble. But will their secrets keep them apart?
The flaws and secrets of Dessa Caldwell and Henry Hawkins may very well keep them apart .  . until they realize it's those very flaws and secrets that make them perfect for one another.
Yes, Maureen, today it seems "Anything Goes." But we know that isn't true of God. His laws are for our good, not to harm us.
If you'd like to be entered into the drawing for the free print copy of All in Good Time, give an example of FORGIVENESS. From the Bible OR from life. Or QUESTION: do you find it harder to accept forgiveness or give it?

Visit Maureen's Website and Blog at: www.maureenlang.com
Or on Facebook:  https://www.facebook.com/pages/Maureen-Lang/77586161029?ref=ts&fref=ts
Winners of Christa Allan's book are Lane Hill and Liz. Congrats!