Author Penny Zeller Offers a Giveaway & 2 Book Videos!
I'm happy to host Author Penny Zeller on my blog again. She shares about her latest heroine PLUS offers a giveaway. Don't miss the question at the end and leave a comment to be entered into the contest which ends Sunday night. Winner announced next week! Here's Penny:
"Strong women, brave stories…from the courageous women of the Bible to real-life stories in nonfiction books, to characters in fiction, strong and brave women everywhere are providing inspiration to those around them.
In my Montana Skies Historical Romance trilogy, each heroine fits into the "strong and brave" category. Today, I focus on Kaydie Kraemer in the second book, and Hailee Annigan in the third book.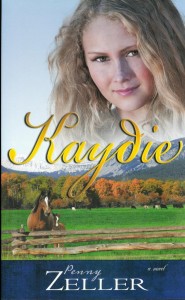 In the 1800s, there was nowhere for a woman to go if she found herself in an abusive marriage. Her choices were limited. Kaydie's story takes place in 1882. While Kaydie felt alone and helpless at times while being married to an abusive man, she sought the Lord through prayer. She had faith that God would hear those prayers and that He would help her. God is not unaware of what goes on in the world He created and His heart breaks at the painful experiences His children go through at the hands of another. Psalm 139 states, "before a word is on my tongue you know it completely, O Lord." God knew Kaydie's choice in a husband had led her to a life of manipulation and abuse, and He loved her, cared for her, and protected her and her unborn child.
I wanted to show throughout the pages of Kaydie that wounds from an abusive marriage do not heal overnight and there is no "quick fix." Such painful scars from the physical, emotional, and mental turmoil take time to overcome. But with God's unconditional love and help, revealed through the people He placed in Kaydie's path, she would ultimately find peace and healing.
[Kaydie book trailer link – http://youtu.be/Vwihs6rsqDk ]
In the third book in my series, I write about another woman of courage – Hailee Annigan.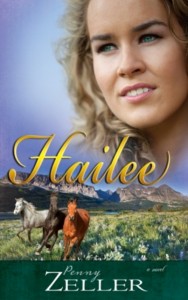 Hailee, an orphan, had to steal food to keep her two younger brothers fed. It wasn't an easy life, but she had to be strong for her brothers.
When her thievery landed her in a home for delinquent youngsters and separated her from her brothers, Hailee couldn't give up – she had to continue to be brave and strong, no matter what other unwelcome curveballs life threw her.
Hailee isn't so different from the millions of children living in orphanages or foster care systems in today's world. She's not so different than today's children – in the U.S. and beyond – who are driven to extreme measures just to survive.
One day, Hailee encountered a woman brave enough to reach out to her and introduce her to the One who could change her life forever. Ella Fanshaw was a strong woman in every sense of the word – her faith, her character, and her compassion. And so, it is just like Ella that strong women today step forward to work with troubled children, take in a foster child, or adopt a child and give them a forever home.
[Hailee book trailer link: http://youtu.be/LEGoM43jtwA ]
I encourage us all to be courageous women who step out in faith, take a stand for what's right, and make a difference in the life of another."–Penny
Links:
www.pennyzeller.com (website)
www.pennyzeller.wordpress.com (blog)
www.facebook.com/pennyzellerbooks (Facebook)
Giveaway – winner wins a choice of either a personalized copy of Kaydie or a personalized copy of Hailee. If the winner is outside the U.S., a pdf ebook copy will be given.
Thanks, Penny, for sharing. Questions: Has God healed you of an old wound or hurt? What part is God's healing and your letting go? 50-50 or different? Or what cause have you taken a stand on?–Lyn