Author Rachelle McCalla & What's a Princess to Do?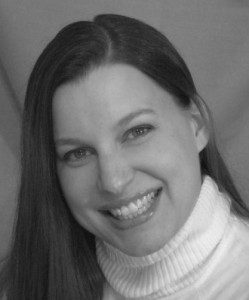 My guest today is Author Rachelle McCalla who finds a parallel between her grandmothers and her latest heroine, a princess! Here's Rachelle:
"Two of the strongest women I've ever known were my grandmothers.  One raised five kids, the other six.  As farmers' wives, they worked just as hard outside as they did inside the house.  Even though they were always busy and money was often tight, they still found ways to create beauty through art, music, quilting, and crochet.
The heroine in Protecting the Princess is like my grandmothers in surprising ways.  She too, loves to create beautiful things.  She uses her knowledge of jewelry and gems to find valuable clues to the uprising in her country of Lydia, by examining the Crown Jewels.  And when she flees from danger to her grandparents' house, it's no mistake that the beloved retreat of her childhood comes straight from my memories of visits to my grandparents'.
My grandmothers were often on my mind as I wrote this story, and I even managed to sneak in a tribute to both of them.  My Grandma Betty used to play the church organ in a little town that no longer exists.  The town was called Dorsey.  And my other grandmother's name is Doris.
So when it came time to name the beautiful Mediterranean island where the princess and her protector flee, I named it the Island of Dorsi.  It's a place where Princess Stasi's ancestors used to live, so I think it's only fitting that my ancestors have a claim to the place, as well.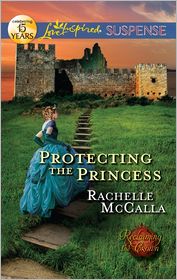 It seems to me that in this story Rachelle has combined a bit of what sounds like a fairy tale (though it isn't) and intrigue and some Greek tycoon type romance all in one. Interesting! I love it that she entwined her own life, her grandmothers into the story too. Do you enjoy a story with princesses, crown jewels and exotic Greek isles? –Lyn

Website: www.rachellemccalla.com
Facebook: https://www.facebook.com/rachelle.mccalla
Goodreads: http://www.goodreads.com/search?query=rachelle+mccalla
To purchase or read excerpt: http://www.harlequin.com/storeitem.html?iid=25253&cid=359