Award-Winning Author Robin Lee Hatcher & Her Spunky Heroines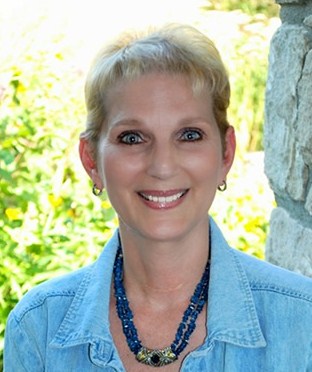 My guest today Award-winning author Robin Lee Hatcher tells about her spunky heroines AND the Journey Toward Trust. Here's Robin:
 "I come from a long line of strong, courageous women. Women who came to America from Sweden and Ireland and England to forge better lives. Women who moved west with their families when the west was still raw.
Strong and courageous are words I would use to describe my mother, although she would have declared to her dying day (she graduated to heaven in 2010) that she was neither of those things. But she did a great job of raising me and my brother alone after the death of my dad in a plane crash when I was four months old. I admired her more than I can express.
In 2009, a starred review in Library Journal said, "A master of lively historical romances, Hatcher demonstrates an expert ability to craft spunky, unlikely heroines who go against the tide of the times in which they live, making for fun, exciting stories."
I guess "spunky heroines" are one of my trademarks, but I confess I didn't set out to make it so. I simply write about the kind of women who interest me, the kind I admire, the ones I want to cheer for and see succeed.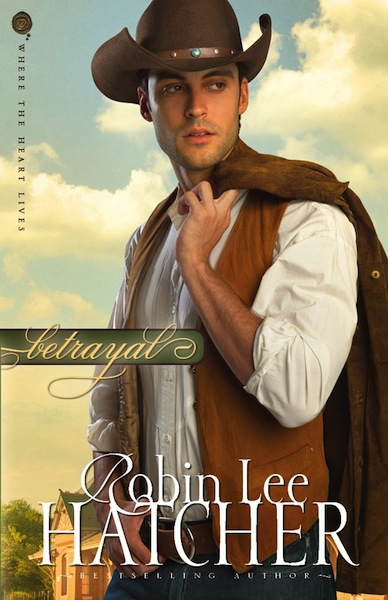 To purchase, click here. Betrayal: A Novel (Where The Heart Lives)
That's the way I feel about Julia Grace. She stepped onto the front porch of her log ranch house in western Wyoming and straight into my heart. A woman who has known great betrayal, she now faces an uncertain future on her own. Human nature, after we've been hurt by another, is to withdraw and self-protect. And as Julia's creator, I wanted to see her learn to trust again. Enter Hugh Brennan, who knows a great deal about rejection and pain himself.
Here's the official blurb for Betrayal, my 66th book (November 2012, Zondervan):
 It's the turn of the twentieth century and drifter Hugh Brennan is a man well acquainted with betrayal. Hugh finds himself drawn to the attractive widow, Julia, yet when he looks into her eyes, he recognizes the same hurt that haunts him.
Julia Grace has little reason to trust men, but she's going to have to trust someone if she's to keep her ranch from the clutches of her dead husband's half-brother. Is it possible God had a hand in bringing Hugh to her door?
The latest historical romance from award-winning author Robin Lee Hatcher and the second book in the Where the Heart Lives series, Betrayal will take you to the high desert of western Wyoming, through the crags of the Rocky Mountains, and into the hearts of two seekers learning to trust God's love no matter the circumstances.
RT Book Club says: "Hatcher is a consistent 'must read' author. Her books are always engaging, and Betrayal [a Top Pick for November] is no different. The characters are very real, their trials and tribulations are easy to relate to and the setting is well researched. You'll feel a warm, satisfying glow after turning the final page of this touching novel."
I hope you'll join Julia and Hugh as they journey toward trust––in God first and then of each other."-Robin
Robin Lee Hatcher is the best-selling author of over sixty-five books. Her well-drawn characters and heartwarming stories of faith, courage, and love have earned her both critical acclaim and the devotion of readers. Her numerous awards including the Christy Award for Excellence in Christian Fiction, the RITA Award for Best Inspirational Romance, Romantic Times Career Achievement Award, the Idahope Writer of the Year, and the RWA Lifetime Achievement Award. For contact information or to learn more about Robin and her books, please visit her website at: http://www.robinleehatcher.com
Thanks, Robin, for sharing your story. Our mothers do affect us our whole lives. I'm glad you were able to be close to your mom right to the end of her life here on earth.–Lyn