Author Sylvia Bambola & Anna's Meatballs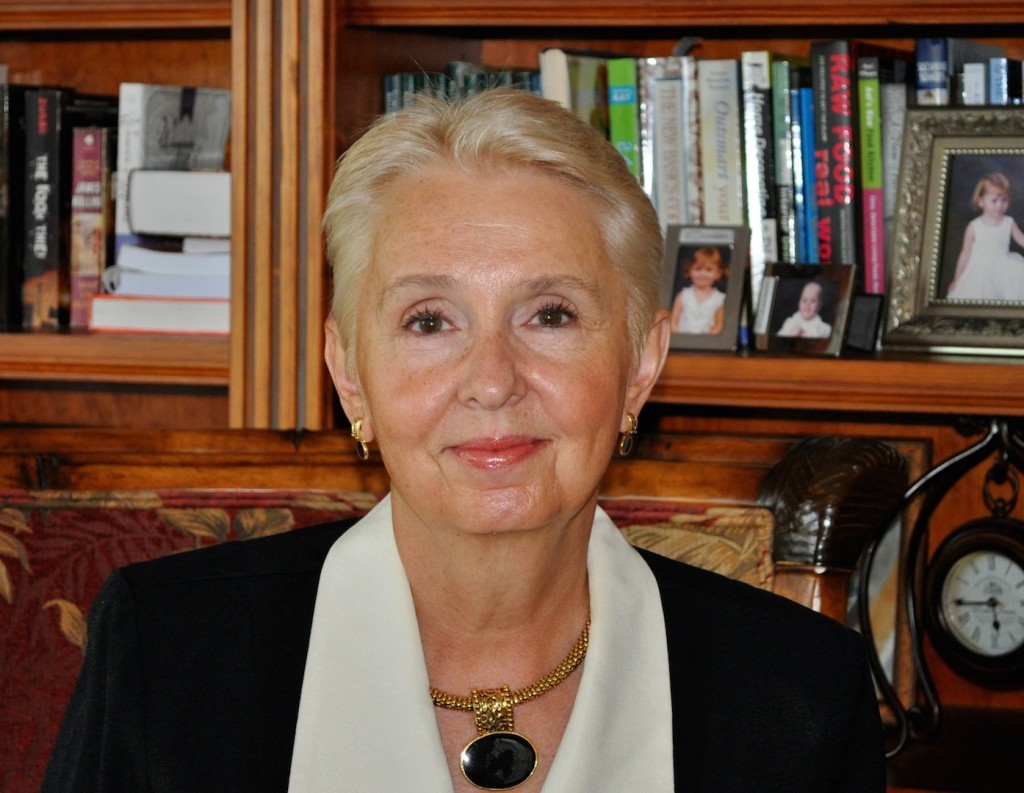 My guest today is author Sylvia Bambola. She is offering a book giveaway of her newest book,THE SALT COVENANTS. And she is sharing her mother in law Anna' Meatball recipe–WHICH SOUNDS SCRUMPTIOUS! Here's Sylvia:
Anna's Meatballs:
1 ½ lbs chopped beef
1 raw egg
½ cup grated Parmesan cheese
½ cup seasoned bread crumbs
2 Tbs dried parsley
¼ cup milk
Salt/pepper
Mix above together and form into medium size balls.
Anna's Pasta Sauce:
2 packages Italian sausage
1 recipe Anna's meatballs
2 pig knuckles
Olive oil
4 cans Italian peeled tomatoes
1 can tomato puree
2 Tbs red wine
Salt/pepper
In a large pot add enough olive oil to thinly cover bottom. Fry sausages, pig knuckles, and meatballs until golden brown. Remove from pot. Blend cans of tomatoes, one at a time, in blender, and add to pot, cooking over medium heat until all the drippings and crusted meat on bottom of pot have blended with tomatoes. Add tomato puree and heat until mixture begins to bubble. Add wine, then add meat and simmer over low heat for about three hours. Oil will begin to float to surface when it is done.
Significance of Recipe:
My first dinner at Anna's house, my future mother-in-law 
It was during my first dinner at Anna's house, my future mother-in-law (who I later happily called "mom") that I discovered a can of Franco American Spaghetti and a loaf of French bread was NOT Italian food.
Anna served pasta, the kind that came out of a box and had to be boiled in water.
And sauce . . . the kind that bubbled for hours and contained meatballs made from scratch, and sausages, and pig's knuckles.
In all my young twenty years I had never seen such a sight.
The large Bambola tribe and I sat around a big concrete table in the back yard where I shamelessly gorged myself, then pushed away the empty plate and thanked my hostess. Anna laughed in that sweet way of hers and said, "Dinner? Oh, no, dear, that's just first dish. Now we'll have dinner."
Just first dish!
And out came breaded chicken, a roast beef, salad and several vegetables. We sat for hours talking, laughing and of course, eating. I can't think of a nicer way to be introduced to Italian food.
After several years of marriage and watching my mother-in-law cook, I finally mastered the "sauce." And this staple accompanied many Sunday meals where wonderful lasting memories of family and friendship were forged.
Food says so much about people.
In my recent historical novel, The Salt Covenants, food and meals were important elements in Isabel's Jewish family. Their faith required them to followed strict religious laws, in what they could and could not eat, and even in how they prepared their food.
And meal time was an opportunity for the family to come together in unity and share events of the day as well as practice their faith, as during their weekly Sabbath meal. Also the issue of a lack of food comes into play, as Isabel endures the rigors of a new land as well as struggles to acclimate herself to the foreign foods. Though The Salt Covenants isn't a story about food, it is remarkable how much food does play a part in it."–Sylvia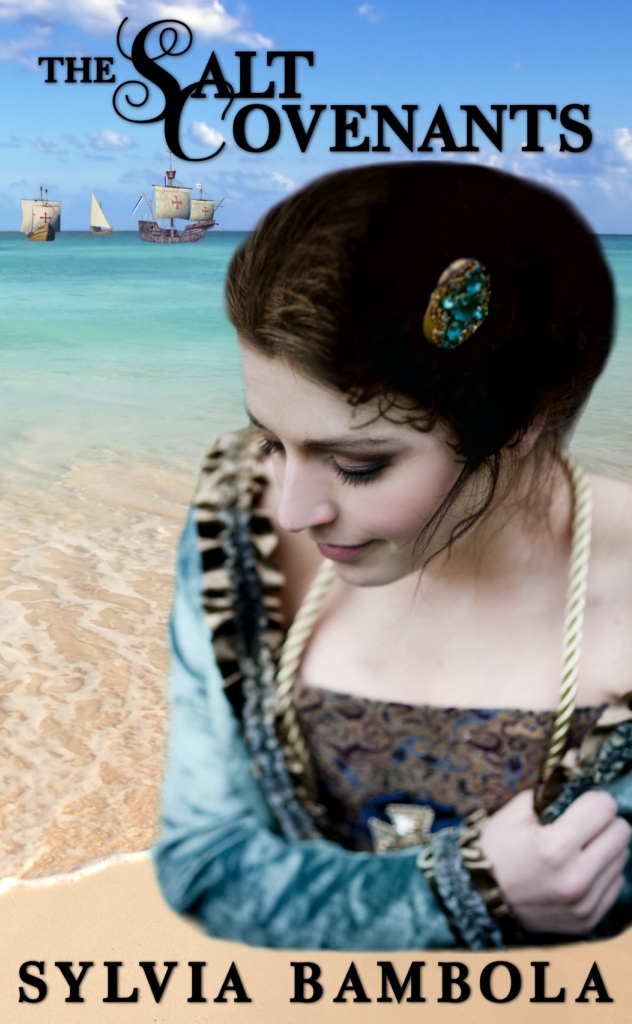 To purchase, click here. The Salt Covenants
Book Blurb:
"But these plans they have laid out for me like an embroidered rug, showing me where my feet must travel, is to me an awful penance for sins I did not commit." Isabel
Spain 1493: Isabel has broken her mother's heart by becoming a sincere convert to Christianity. But when she is noticed by Friar Alonso at La Casa Santa, the Holy House, she is forced to flee the Inquisition by entering into a loveless marriage and sailing along with Christopher Columbus on his second voyage to the New World.
But all too soon Isabel is forced to struggle alone in her new life and new faith. With all the risks and hardships, her very survival is called into question. And how is she ever to find love in this strange land? And what of the dangerous Enrique Vivar? Will his hidden agenda cost her her life?
Publishers Weekly starred review called The Salt Covenants "transcendent" and "beautifully written"
Sylvia, I can't wait to try your recipe. Sylvia is giving away a copy of her THE SALT COVENANTS so to enter the drawing be sure to leave an answer to the QUESTION: When you married or visited a friend for dinner, what new food did you discover?–Lyn
For more online:
website: http://www.sylviabambola.com/books
goodreads: https://www.goodreads.com/author/show/83706.Sylvia_Bambola
facebook:  https://www.facebook.com/pages/Sylvia-Bambola/78754640991
twitter:  https://twitter.com/sylviabambola
To purchase:
amazon: http://www.amazon.com/Salt-Covenants-Sylvia-Bambola/dp/0989970779/ref=sr_1_1?s=books&ie=UTF8&qid=1422041070&sr=1-1&keywords=the+salt+covenants
barnsandnoble.com:  http://www.barnesandnoble.com/w/the-salt-covenants-sylvia-bambola/1120995842?ean=9780989970778
bookamillion.com: http://www.booksamillion.com/p/Salt-Covenants/Sylvia-Bambola/9780989970778?id=6217838042591