Gulf Coast Author Beth White & The Creole Princess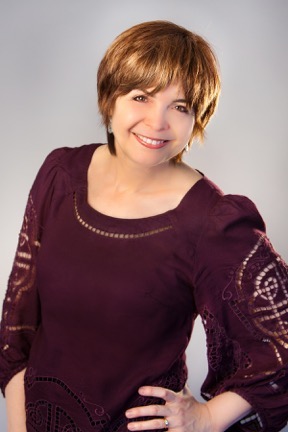 Today my guest is a longtime friend, author Beth White. I've even visited her in her hometown Mobile, Alabama. Not long ago I reviewed her book The Pelican Bride. (Click the title to read it.) So I'm happy to feature her latest, book 2 in "Gulf Coast Chronicles" series. Beth offered to do a drawing for a copy of The Creole Princess—US addresses only, please. So don't miss the QUESTION.
Here's Beth:
Entered my brain, fully-formed 
"Lyse Lanier, heroine of The Creole Princess, entered my brain, fully-formed, as a representation of the young southern women I've known who daily walk the cultural balance of European, Indian and African heritages. I wanted to paint a picture of girls who love their families without resenting the difficulties of where they've come from, and yet dream of earning their way to something better. So I gave Lyse a mixed-racial background as the daughter of a down-and-out aristocratic Creole father and freed slave mother.
She has to make a choice
between accepting the "safe" proposal of a boy she's grown up with—or plunging into danger and adventure with a raffish Spanish merchant, who probably isn't who he claims to be. Just to make things interesting, I threw in decisions about how far Lyse would be willing to go in supporting the American Patriots—who just happen to be trying to oust her British best friend's father from command of the port of Mobile.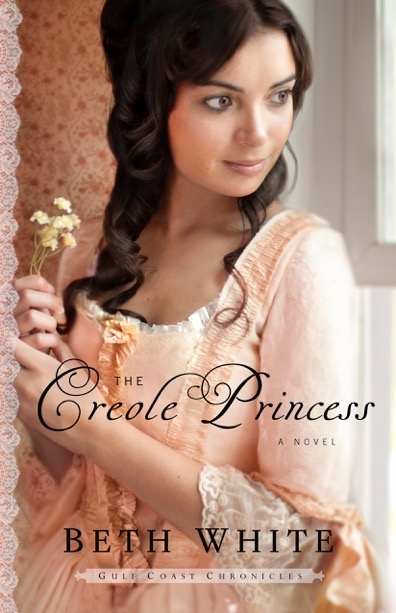 To purchase, click here. The Creole Princess: A Novel (Gulf Coast Chronicles) (Volume 2)
The American Revolution
As it turns out, Lyse is quite an intrepid young lady who uses her brains, her beauty, and her faith in God to navigate the storms—both literal and figurative—of the American Revolution. And she made me laugh, which I think is a good thing. The hero Rafael Gonzales just barely deserves her."–Beth
BLURB:
Torn between loyalties to family and flag, one young woman is about to discover that her most important allegiance is to her heart.
It is 1776 and all along the eastern seaboard, the American struggle for independence rages. But in the British-held southern port of Mobile, Alabama, the conflict brewing is much quieter—though no less deadly.
Lyse Lanier may be French in heritage, but she spends most of her time in the company of the ebullient daughter of the British commander of Mobile. When a charming young Spanish merchant docks in town, Lyse is immediately struck by his easy wit and flair for the dramatic. But is he truly who he makes himself out to be? Spies abound, and Spain has yet to choose a side in the American conflict. Is Lyse simply an easy mark for Rafael Gonzalez to exploit? Or are his overtures of love as genuine as Spanish gold?
With spectacular detail that brings the cultural gumbo of the Colonial Gulf Coast alive, Beth White invites you to step into a world of intrigue and espionage from a little-known slice of the American Revolutionary War.
For more online.
http://www.bethwhite.net
http://www.bethwhite.net/#!blog/c17tu
https://www.facebook.com/pages/Beth-White/355852827769710
Twitter: @bethsquill
Thanks so much, Beth. I can't wait to read this one too! Now here's the book drawing QUESTION:
I've heard editors say that stories set in the American Revolution era don't sell. Do you agree or disagree and why or why not?–Lyn
PS-Marisa Deshaies won Jill Kemerer's debut Love Inspired romance and Gail Demaree won my slightly read copy of Missy Tippens' THE GUY NEXT DOOR. CONGRATS!