Wisconsin Author Carol Voss & My Mom's Cornish Pasty Recipe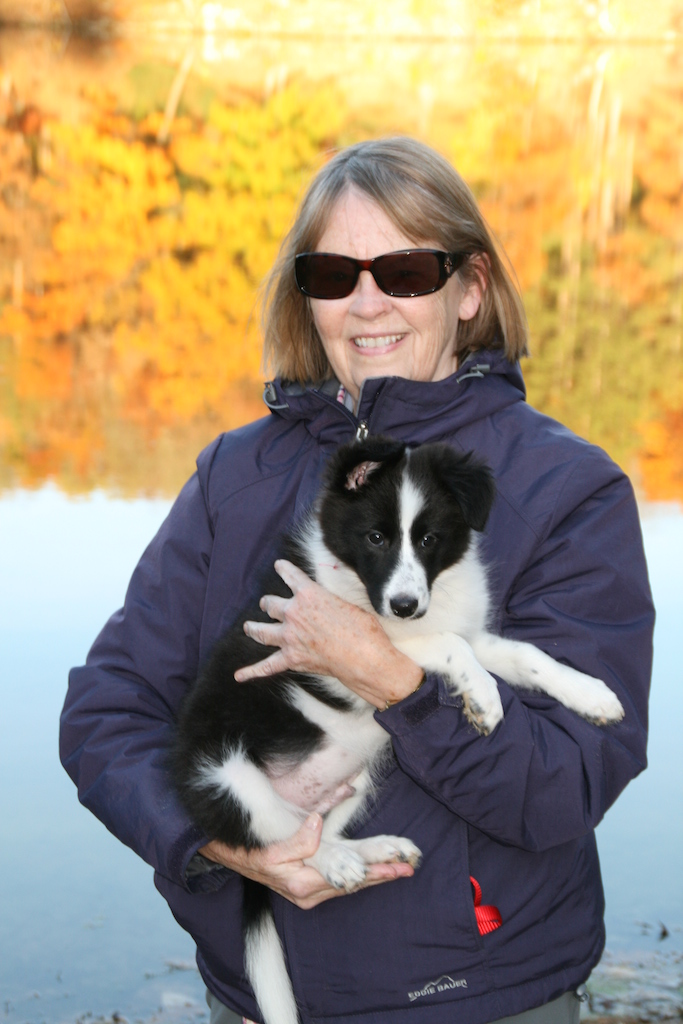 My guest today is Wisconsin author Carol Voss. I've met her at conferences and she is FUN! Carol is offering either an ebook or a print copy of her newest book A Baby for Sarah (that US Only) for a book drawing. Don't miss the QUESTION.
Since I'm acquainted with the pasty (said with the British ah sound), I was eager to read & share Carol's mom's recipe for Cornish pasties. The Cornish miners from Cornwall, a region of the British Kingdom were the inventor of the pasty. Here's some backstory on this delectable treat.
"The Upper Peninsula of Michigan. In some areas, pasties are a significant tourist attraction,[47] including an annual Pasty Fest in Calumet, Michigan in late June. Pasties in the Upper Peninsula of Michigan have a particularly unusual history. Many ethnic groups adopted the pasty for use in the Copper Country copper mines.[48][49] The pasty has become strongly associated with all cultures in this area, and in the similar Iron Range in northern Minnesota.
Mineral Point, Wisconsin was the site of the first mineral rush in the USA during the 1830s. After lead was discovered in Mineral Point many of the early miners migrated to this south-western Wisconsin area from Cornwall. Those Cornish miners brought their skills working in the deep underground tin mines of Cornwall. They also brought their recipe and appetite for the pasty." From http://en.wikipedia.org/wiki/Pasty "
Now here's Carol:
"My favorite meal growing up was my mom's Cornish pasties. She knew the perfect blend of meat, potatoes, onion and a touch of rutabaga to tuck inside pockets of the paper-thin crust only she could perfect. Along with this perfect meal in a bundle, my family sat around the kitchen table and listened to Mom's stories of her dad and two older brothers. They used to wrap their pasties in newspapers and carry them inside their shirts to keep warm on their walk to work in the lead mines near Mifflin in southwestern Wisconsin.
Artists in the kitchen
My mom and her mother were artists in the kitchen. There aren't many written, precise recipes in their repertoire, I'm afraid. For them, cooking was more a matter of intuition, experience, and just the right feel. My daughter and Mom worked out exact measures for the crust, but I'll list ingredients for the filling, then just like a good story, you can mix and add and subtract until you find your own perfect blend.
Cornish Pasty Recipe
Crust: Sift 2 cups of all purpose flour and 1 teaspoon salt together; cut 3/4 cup vegetable shortening OR 1/2 cup lard into flour mixture with a fork or wire pastry blender until size of split peas. Add 6 Tablespoons ice water. Refrigerate until ready to roll out.
Filling: Mix together several thinly sliced potatoes, some crumbled, lean ground beef or venison, some onion, rutabaga, salt and pepper to taste.
Roll out thin sheets of the crust. On each sheet, spoon enough of the potato-meat mixture to allow you to fold the crust around it and crimp it closed along the top. Bake at 350 F. until perfect. Enjoy!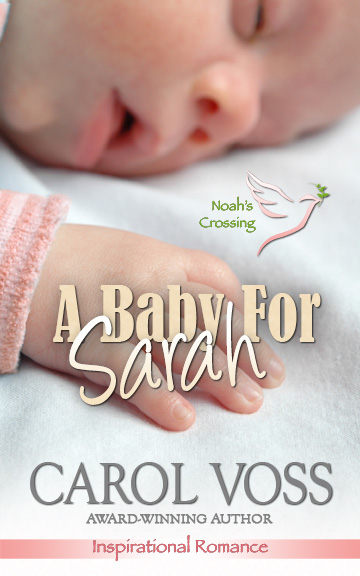 To buy A Baby for Sarah: https://www.amazon.com/s/ref=nb_sb_noss_1?url=search-alias%3Dstripbooks&field-keywords=carol+voss&x=19&y=23
A place where families bond
Food and the familiar rituals that surround it are often a place where families bond, especially mothers and daughters. As is the birth of a child. In A Baby for Sarah, Sarah Taylor enjoys her mother's cooking, the close relationship she shares with her, and is excited about the prospect of someday giving her mother the grandchild she desires.
The problem is that her Prince Charming is taking so long to find her. She wants a family, preferably before she reaches the age where people mistake her for her own children's grandmother. But she believes that God stopped listening to her prayers back when He took her loving sister without even giving her time to say goodbye to her family.
Sarah is tortured by her conflicted feelings while growing up with her older sister who was born with Down syndrome and believes herself to be selfish and unworthy of God's love. Her worst enemies, those that separate her from God and keep her from claiming His strength, are the ones inside.
Can Sarah's friend, Will Kennedy, help her find her way back to God before he leaves town to follow his dreams?"–Carol
For more online:
https://facebook.com/pages/Carol-Voss-Author/795926040453418
Twitter: @ CarolVoss2
Carol, I am definitely going to try out your mom's recipe. I tend to prefer lard over animal shortening for pastry. I think it's easier to work with. Now for the book drawing–
QUESTION: Is there a regional dish or a heritage dish passed down through your family? Do you still make it or just remember it? ;-)–Lyn 
PS-I think the baby on the cover is so precious!