Author and Composer John Starley Allen & The Ripple Effect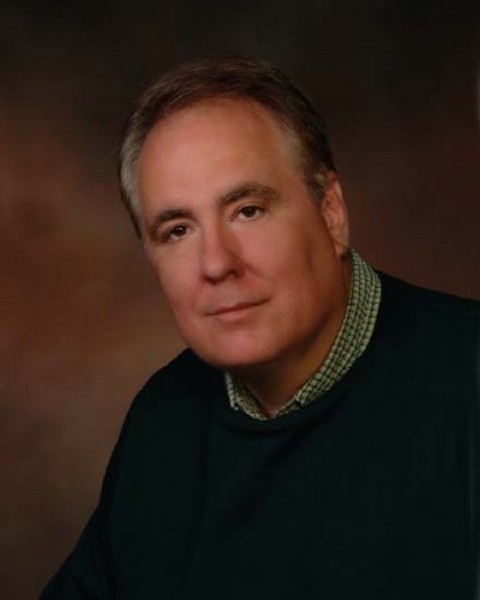 I don't often host a gentleman but I met John on Goodreads and he shared one of his Christmas songs here last year. This year he has a book to share with us, A Splash of Kindness. Here's John:
power of the  ripple effect
Throughout my life the profound power of the  ripple effect has captured my attention.  But it was the following specific incident that served as the catalyst that got me thinking about writing a book on the ripple effect.  Some aspects of the story are too personal to recount in detail, but I will touch upon the highlights.
an old friend
I was visiting a city where my family used to live several years ago.  As I was walking along a busy street a man hailed me.  At first I didn't recognize him, but as he came closer I realized that he was a friend I had known in that city.  We had been close, but after our family moved from that city, my friend and I had lost track of each other.
Standing there on the sidewalk, we spent some time catching up with each other.  And then my friend said a most astonishing thing to me.  "You know, John, you changed my life.  You realize that, don't you?"
dumbfounded
And, dumbfounded, I responded that I didn't know any such thing; I didn't know what in the world he was talking about.  As far as I knew, I hadn't had any impact on his life whatsoever—let alone a life changing one.
My friend then refreshed my memory by speaking of an encounter we had just a few weeks before our family moved away.  From my perspective, the incident was trivial—just a few words and what I considered a very simple act on my part.
didn't understand the significance of what I had done
And now as my friend spoke with me, he sensed—probably due to my blank expression—that I didn't understand the significance of what I had done.  He explained what had been going on in his life during the period we knew each other.  He explained that on this one particular occasion I had said just the right thing at the right time.  And that a subsequent action on my part which I considered simple, was something that made a great impact on his life.
a little self-conscious and awkward
This revelation of my influence on my friend somehow made me feel a little self-conscious and awkward.  The conversation then shifted to other lighter matters.  We exchanged phone numbers and addresses and promised to do a better job of staying in touch with one another.
the right thing at the right time
That night in my hotel room I reflected on what my friend had shared with me.   Without really knowing it, I had said and done the right thing at the right time.
And I spent the night pondering how lives affect other lives in rather amazing ways.
In the afterword of my holiday novel Christmas Gifts, Christmas Voices—in which a man's simple acts of thoughtfulness have unforeseen yet profound effects—I put it this way:
Throughout my life I have been impressed by the "ripple effect"—how just like the stone thrown in a pond creates ever-widening ripples, so can our actions have far-reaching consequences often unknown to us.  I think we do more good than we know.  And if we're aware of the ripple effect, hopefully we'll keep striving to do good."–John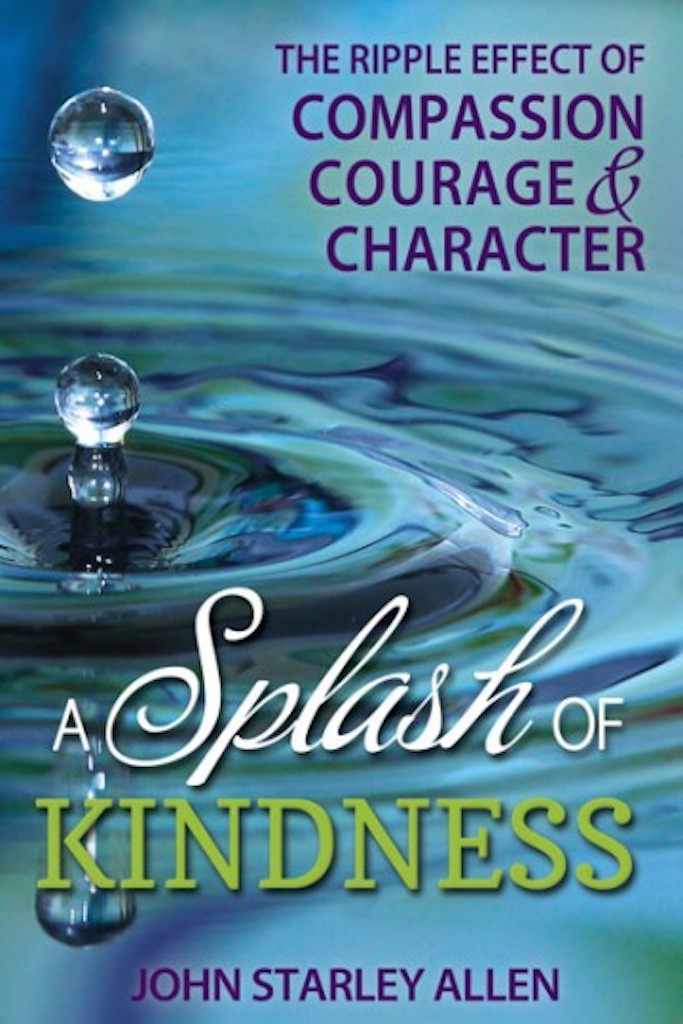 To purchase, click here. A Splash of Kindness: The Ripple Effect of Compassion, Courage, and Character
I couldn't have John as my guest without featuring one of his songs too. QUESTION: HAS ANYONE EVER THANKED YOU FOR A KINDNESS YOU DIDN'T RECALL OR DO YOU WISH YOU COULD THANK SOMEONE WHO DID A KINDNESS TO YOU IN PASSING? Thanks, John!–Lyn
For more online:
http://www.johnstarleyallen.com