Author Ann Tatlock Steps Out of Time & Book Giveaway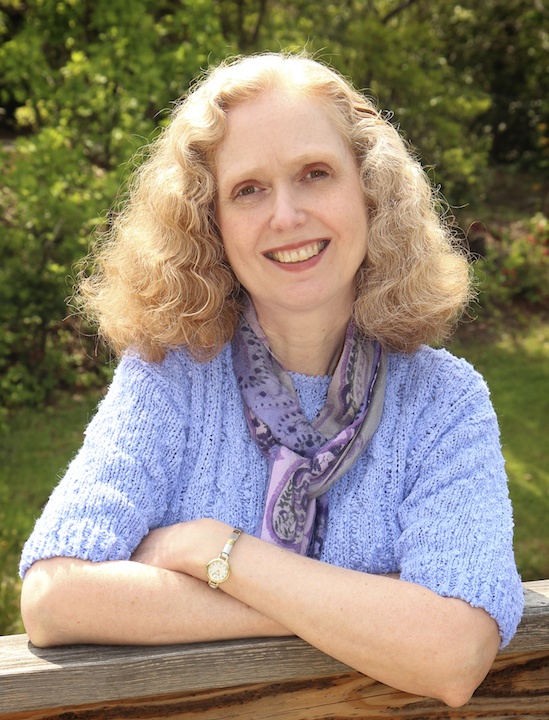 My guest today is author Ann Tatlock. She is going to tell us about her unusual story, a mix of reality and fantasy. I hope you will leave a comment in reply to the QUESTION at the end to be entered into the drawing for a copy of Once Beyond  a Time. Here's Ann as she Steps Out of Time:

Meg Crane is a woman with an all-too-common problem:
her husband has had an affair. But when Sheldon Crane resigns his position as a pastor and moves his family to a small mountain town in North Carolina, Meg finds herself facing a situation no one has ever faced before: she discovers their house is a place where all of time is happening at once. Meg and her family are able to talk with people who have lived in the house in the past and others who will live in the house in the future.
As Meg wrestles with the choice of forgiving her husband or leaving him (daughter Linda thinks she's weak for not divorcing him and moving on), she is both comforted and challenged by a woman who lives in the house almost forty years in the future. Celeste encourages her to forgive; Meg promises to try.
Then the unthinkable happens.
The Crane's eight-year-old son disappears. No one knows whether he has been kidnapped or whether he simply wandered off into the mountains and got lost. With heartache upon heartache, Meg must turn to a God whom she has never really known how to trust.
God's Timelessness
I was inspired to write Once Beyond A Time as I considered God's timelessness. As Revelation 1:8 says, "I am Alpha and Omega, the beginning and the ending, saith the Lord, which is, and which was, and which is to come, the Almighty" (KJV).
Unlike humans who occupy a single point in time, God stretches from start to finish, he is and was and is to come, and therefore he is the Eternal Now. He created time for our use, but he remains outside of it and is unhindered by it. So, I wondered, what if one was able to "fall out of time" and experience what God experiences?
I hope you will come and experience for yourself Meg's unusual story in which she finds the strength to surrender her hurts and doubts in order to trust the sovereignty of a timeless God."–Ann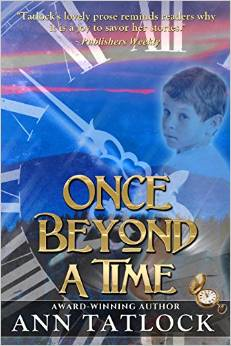 To purchase, click here.
Once Beyond a Time
For more online:
Twitter: @AnnTatlock
QUESTION: Have you ever read a book that mixes fantasy or elements of it in with the contemporary. Did you like it? Why or why not?–Lyn
PS-The two winners of Leann Harris's book THE LAST TRUTH are June and Janine!
The winner of my copy of Gail Gaymer Martin's THE FIREFIGHTER'S NEW FAMILY is Nancee! Congrats, ladies!