Author CaSandra McLaughlin & Grandma Christine's Hot Water Corn Bread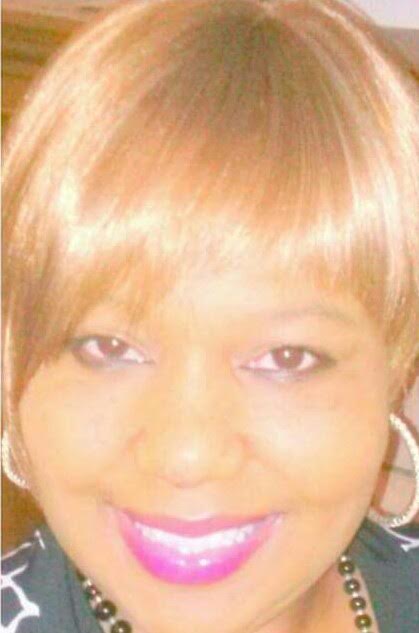 My guest today is Author CaSandra McLaughlin and she is going to share her Grandma Christine's Hot Water Corn Bread Recipe and some about her latest book. Here's CaSandra:
"I'm not much of a cooker but growing up I found joy in watching my grandmother Christine  cook. Cooking was her ministry. The people in the small town of Karnack, Texas made it their business to stop by and have a plate of her greens and Hot Water Cornbread.
the best way for you to prepare food
I remember her telling me that the best way for you to prepare food was in love and if you didn't have love in it wouldn't turn out right. As I watched her prepare many batches of her specialty Hot Water Corn Bread I realized that she indeed was doing it in love. If someone asked her to cooked for them, she never said no and she never charged them any money .My grandmother would smile, and sing songs of zion as she cooked. Her love for Christ and for others were all a part of her preparation, she loved to see our smiling faces as we gave her raving reviews about how great the food was..
can't seem to make it as good as she did
Although I watched my grandmother cook the corn bread I still can't seem to make it as good as she did. I  have changed mixing bowls, and even cook my bread in her skillet that was left to me when she passed away. I have yet to make my batch come close to hers.
I don't think I will ever be as good of a cook
as my grandmother and I'm actually fine with that. I will always remember our time together in the kitchen. When I'm cooking I'm always flooded with memories of her and that makes me feel as if she's there watching me. Every meal that I prepare for my family is out of love and I thank my grandmother for instilling that in me.
Today I want to share her recipe for Hot Water Corn Bread. It's near and dear to me.  There's truly nothing like grandmothers cooking!
Grandma Christine's Hot Water Corn Bread
Cornmeal
Flour
Salt
Sugar
1 Egg
Boiling water
Cooking Oil (Crisco or Butter Flavored Crisco)
*Notice that there are no specific amounts listed. My grandmother NEVER measured anything.
1. In a large bowl mix together the cornmeal, salt, flour and sugar & slowly stir in the egg.
2. Next pour boiling water into the batter. You want to make sure it's enough to make the batter thick. If it's not thick enough you may need to add more cornmeal & flour.
3.Form the batter into patties and fry in the cooking oil in a heavy skillet until it's  brown on both sides. (Make sure the oil is hot enough)
4. Drain the patties on a paper towel & then serve immediately(They taste better hot). I hope you have better luck than I have!–CaSandra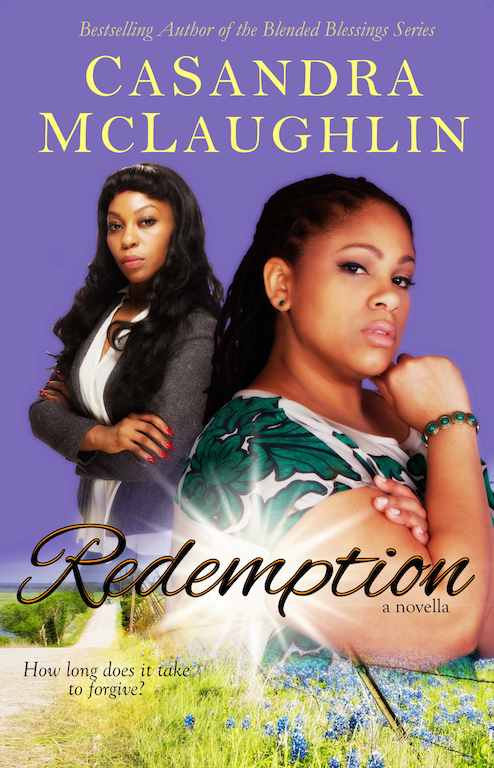 BLURB:
Tania Clinton left her small home town of Sweet Lily, Texas, shortly after her graduation day with the intent to never return. Her mother had gone on to be with the Lord leaving her and her baby sister Naomi to be raised at the hands of her eldest sister Mona.Things between Tania and Mona weren't great but she'd moved on, made a new drama free life for herself and didn't have a desire to reach out to her sisters. After receiving an invitation to her youngest sisters wedding, memories of why she left began to haunt her. Why was this happening? Had Tania truly forgiven Mona or  had she simply tucked those memories in the back of her mind? Will a trip home, change their relationship? How long does it really take to forgive and move on?
For more online:
I must admit that I cook like this too, CaSandra. Just kind of mixing the ingredients together, but perhaps if someone hasn't made cornbread before, they might want to follow a recipe. Just to have some idea of what they are aiming for. 
Here's one that begins "Making Old Fashioned Hot Water Cornbread is more about the feel of the batter than a precise measurement.  The main thing is to get the right consistency with the water and cornmeal mixture…"
QUESTION: Do you always follow recipes or just start mixing stuff together or both?–Lyn

A collection of novellas–to purchase, click cover.