Author Christina Berry & Her Super Mom
My guest today is author Christina Berry who is going to tell us about her Super Mom.Christina is going to give away two copies of her newest book. Here's Christina:
The Unexpected–Africa
"Sherrie Ashcraft, my mother married an engineer. That meant marrying into a stable career with lots of financial security. Little did she know he would soon be called by God to enter the ministry.  That meant lots of change and being supported on tithes.  She followed him gracefully—at least that's what I like to think, as I wasn't around yet!—because she loved him and wanted to serve the Lord at his side. They had two kids and then Dad heard a new calling—the drum beat of Africa. Off our family went to Nigeria for 3.5 years.
Not until I had children of my own did I comprehend how strong my mother had to be, taking her young kiddos into a dangerous land, learning to make her way among the beggars and flies to buy strange foods, cooking everything from scratch and washing dishes by hand, leaving her own parents to follow her husband when letters took months to make it across the ocean …
The After Effect-Depression
I've seen her strength throughout my life, from faithfully submitting herself to my father (revealing that true submission shows strength, not weakness) to nursing her mother-in-law through Alzheimer's into a peaceful death.
My mother struggled greatly with depression after our return from Africa. Instead of letting that experience defeat her, she let it define her for the better. These days, she is the women's ministry director at her church. Her compassion and encouragement for the women is so deep precisely because of what experienced. She's lived transparently as my marriage fell apart, my brother was falsely convicted and imprisoned, and her dreams of writing sat on the shelf.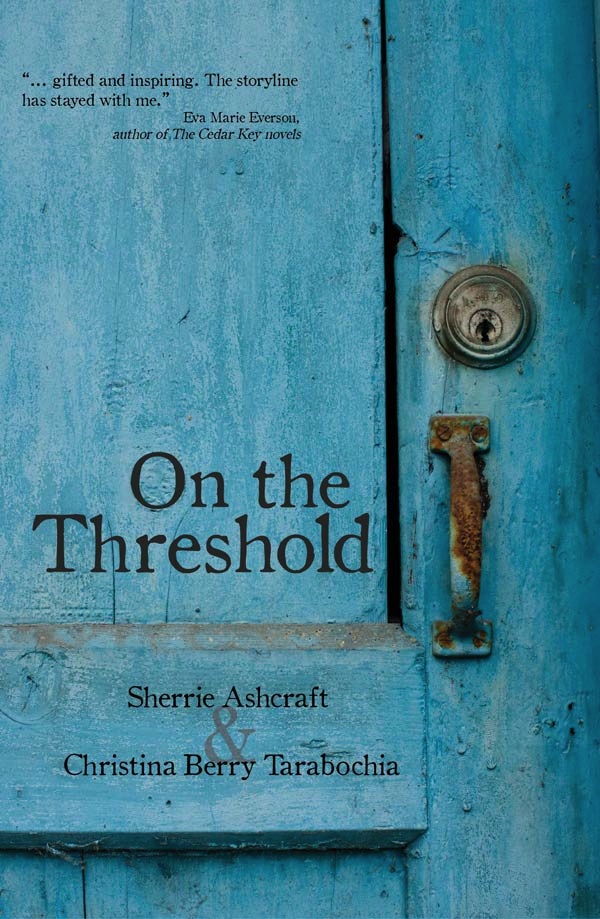 To Purchase, click here. On the Threshold
 Mother and Daughter Write Together
Thankfully, we just released our first co-written novel. What's it about? Oh, a mother and a daughter and the mother's journey through depression, among other things. 🙂
Mom, I love how you take the hard things in life and make them blessings!"–Christina
Book Blurb for ON THE THRESHOLD:
Suzanne-a mother with a long-held secret. Tony-a police officer with something to prove. Beth-a daughter with a storybook future. When all they love is lost, what's worth living for?
Christina's web links:
www.ashberrylane.net
www.twitter.com/authorchristina
www.facebook.com/authorchristinaberry or www.facebook.com/authorchristina
www.authorchristinaberry.blogspot.co
Christina, Thanks for sharing your mother's story and for offering two copies for my blog followers. Here's the QUESTION:  Would you go if God wanted to send you to another continent? Why or why not? –Lyn

Piper and SBMommy won last weeks books by Miralee Ferrell and Christine Johnson.