Author E Ayers & the 1960's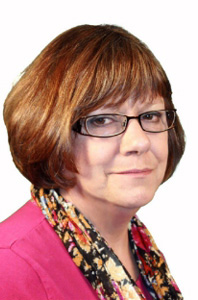 Today's guest E. Ayers is new to me. She's a secular author who writes primarily sweet romance but also some sensual. I found her through a new group of authors on Sweet Romance Reads (see left sidebar for their logo.) Ms. Ayers is offering to giveaway a copy of her Ebook A Rancher's Woman. Leave a comment to be entered into the drawing. Here's E's story:
"Waving hello to all your readers! Thank you for inviting me today. I love that your blog is about strong women. I grew up in an era where there was a huge change from the concept of women staying home and being housewives to women choosing careers.
1960's Brought Changes
Somehow I flip flopped between the two ideas. Initially I had great plans for a career, then Mr. Wonderful walked into my life and I reverted back to ways I was taught. But that revolution that took place in the 1960's told me I could be home and still be who I was. Fortunately, Mr. Wonderful respected me not just as a wife and mother, but also as an intelligent person, his other half, an independent team member, and as an extension for our greater goals. For us, it worked.
Being a Mom
Yes. I mopped, vacuumed, dusted, cut the grass, paid the bills with the money he brought home, watched over our two girls, and handled anything he couldn't or didn't have time to do. Dinner was on the table at six ten every weeknight. Two little girls greeted him with freshly scrubbed faces, and I tried to brush my hair and teeth before he came home. (Not that I hadn't already done that, but when keeping a fair-sized garden and everything else, I figured clean was important.)
Did I make mistakes along the way? You betcha! Sometimes I look back and laugh to myself. Did I really do that? Did I really tell the girls to clean up their toys because Daddy would be home soon and we want everything to look pretty for Daddy? Oh yeah. Never once did I say, I can't handle it when you leave stuff strewn all over the house that I worked so hard to clean. Oh, well.
But over the years I learned
I had a strength within me. I could do anything that had to be done. I didn't worry about dirtying my fingernails or chipping one. If I had to pull out the ladder and do something, I did it. There's not a single power tool I can't use. (Not saying I'm fond them, just that I know how to use them and use them safely.) When my husband died, I grieved and still do, but I eventually found that inner strength that I had cloaked in sadness – the strength to survive and be independent.
I'd like to think that I bring that strength
to my writing. I believe that women can do anything they set their mind to doing. Mankind would never have survived, if it were not for strong women. Think about that. Women have strapped babies to their backs and plowed fields. Have you ever seen a picture of men with babies on their backs plowing fields? N-n-no!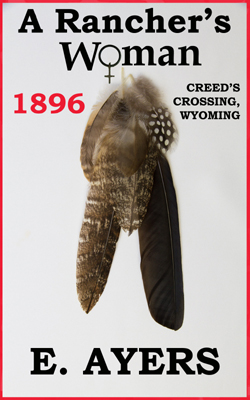 To purchase on Amazon, click here. A Rancher's Woman (Creed's Crossing Historical)

B & N http://www.barnesandnoble.com/w/a-ranchers-woman-e-ayers/1117806348?ean=2940149001118
When I wrote A Rancher's Woman, I saw Malene as the good girl who had been raised to get married and have children, but things didn't go as planned. Through her adversity, she found her own inner strength. It took being totally on her own with more responsibility then she'd ever had in her life for her to find her independence and to recognize what was in her own heart."–Elizabeth
BIO:
E. Ayers is a multi-published author in contemporary romance, and in contemporary and historical western romance. Her contemporary western romances have been best sellers on Amazon and she is frequently found in the elite top 100 sellers on Amazon and Amazon's top 100 romance authors.
Fascinated with the way people deal with everyday problems, E Ayers has always been an observer and a listener. A simple problem for one person is a mountain for another. She utilizes those common predicaments, which is why her books touch so many lives.
She recognizes that people are not perfect. They will often do and say things they shouldn't. They have pasts that hold secrets and shattered dreams, which helps to create characters that are believable. She also has no problems pitting desires against beliefs, and acknowledges that people have different values and standards. Jobs, family, and life become part of her stories.
She writes sweet romances and slightly sexier romances with strong mainstream elements that appeal to the average reader.
Where to Find E. Ayers on the Web
(Twitter)
@ayersbooks
(Website)
http:// www. ayersbooks.com
(Email)
e.ayers@ ayersbooks.com
(Shared Blog)
http:// authorsofmainstreet.wordpress.com
***
Other Books by E. Ayers
Wanting (A River City Novel)
A New Beginning (A River City Novel)
A Challenge (A River City Novel)
Forever (A River City Novel)
A Son (A River City Novel)
DON'T FORGET THE EBOOK GIVEAWAY!
QUESTION: Which course did you choose–full time motherhood at home or working outside the home mother? And why?–Lyn