Lyn's Newest Wilderness Bride–Rachel!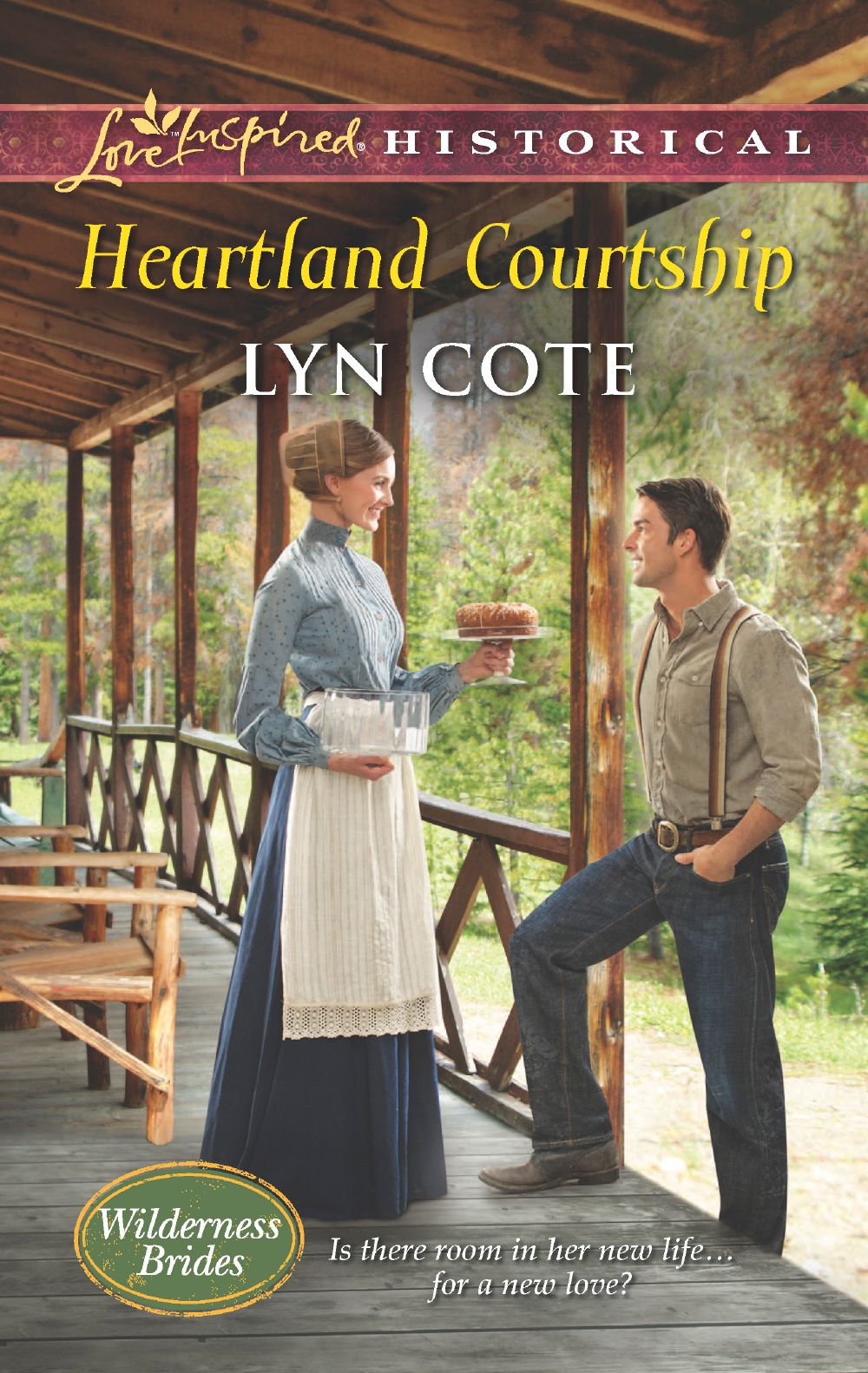 Tomorrow my next book, Heartland Courtship,  will be released. It's the third in my Wilderness Brides series. I've enjoyed writing this series since I set it in my home state Wisconsin. I've learned a lot about my adopted state's history.
THREE BOOKS IN THE SERIES
The first book was Their Frontier Family about Noah Whitmore, a Quaker who fought in the Civil War and Sunny, a former prostitute and single mother, coming together in a marriage of convenience. Old Saul, the aging pastor, becomes Noah's mentor as God knits these two wounded hearts into one.
The second book was The Baby Bequest about Miss Ellen Thurston, the new schoolteacher in Pepin and Kurt Lang, a new immigrant from Germany who is raising his brother and nephew. The story revolves around a baby left on Ellen's doorstep and her insistence on keeping the child when the community is dead set against it.
The third book Heartland Courtship features Noah's cousin, Miss Rachel Woolsey who comes to Pepin to stake her own homestead and start her own business. Again the small town of Pepin doesn't know what to think of her. But even more troubling is the stranger abandoned on shore, a Southerner, a drifter, who owes his life to Miss Rachel's nursing him back to health.
Miss Rachel's primary customers are the riverboat crews and passengers who stop briefly in Pepin on the Mississippi River just north of Dubuque, Iowa. The first time she tries to sell her wares, the river men ask for bear claws. According to Louis LaMour, the Western writer, these sweet rolls were favorites in the American West. Have you ever had any?
Almond Bear Claws
Servings: 24
Ingredients:
1/3 cup almond paste
2 3/4 cups ground almonds
1/2 cup white sugar
1 pinch salt
2 tablespoons butter
2 egg whites
1/2 teaspoon almond extract
2 teaspoons amaretto liqueur
3 pounds puff pastry
1 egg
1 tablespoon water
3 tablespoons sliced almonds, for garnish
3 tablespoons confectioners' sugar for
dusting
Directions:
1.     In a large bowl, beat almond paste with an electric mixer to break it apart. Add the almonds, sugar, and salt; continue to mix until the almond paste is no longer lumpy. Stir in the butter, egg whites, almond extract and amaretto liqueur on high speed until its as fluffy as you can get it. Set aside.
2.     Using half of the dough at a time, roll it out on a lightly floured surface into a rectangle that is about 8 inches wide and 1/4 inch thick. Trim the edges of the dough. Cut the dough in half lengthwise to make two 4 inch wide strips.
3.     Preheat the oven to 400 degrees F (200 degrees C). Line baking sheets with parchment paper.
4.     Fill a pastry bag halfway with the almond filling and pipe a stripe of filling down the center of each strip. Whisk together the egg and water. Brush onto one edge of each strip. Fold each strip over the filling and press gently to seal it. Brush each piece with egg wash and sprinkle sliced almonds over the top. Cut into 3 to 4 inch pieces, then cut 1/2 inch slits into the sealed edge to make the "claws". Place the bear claws at least two inches apart on baking sheets. Refrigerate and repeat with the second half of the dough.
5.     Bake in the preheated oven until almonds are toasted and pastry is golden brown, 25 to 30 minutes. Cool and dust with confectioners' sugar right before serving.
In the mood for sweets NOW? Leave a comment to enter the drawing for a copy of Heartland Courtship.  QUESTION: What's your favorite pastry?
To purchase, click here. Heartland Courtship (Love Inspired Historical\Wilderness Brides)