Author Faith Simone & Mama's Famous Mexican Lasagna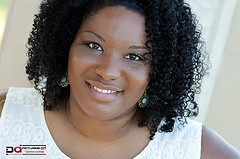 My guest today is a brand new author Faith Simone. She is going to share her Mama's Famous Mexican Lasagna recipe and tell us about a great giveaway! Here's Faith:
About 15 years ago
My mother first made her famous Mexican lasagna about 15 years ago. We were looking for a new recipe to try for Christmas dinner because we weren't in the mood for traditional turkey with all the trimmings. My family loves spicy food, and I was raised in Southern California, so I grew up sampling traditional Mexican food as well. Mama stumbled across a lasagna recipe with a twist. She made Mexican lasagna and we fell in love! It is now a family tradition for us to have it either on Christmas or New Years. I have a huge extended family so the following recipe is meant to feed about 25 people. Feel free to scale it back; it will still be just as delicious!
Mama's Famous Mexican Lasagna
(3) Pounds ground turkey
(2) Boxes of pre-cooked lasagna noodles
(3) Jars of traditional spaghetti sauce
(2) 16 oz. packages of shredded Mexican blend cheese
(2) 16 oz. packages of shredded mozzarella cheese
(2) 4 oz. cans of chopped or sliced jalapenos
(2) 8 oz. cans of drained sliced black olives
(2) Bunches of fresh cilantro
(2) Stalks of fresh green onions
(1) Whole white onion
Disposable aluminum foil deep dish lasagna/casserole pan
Aluminum foil
***
Preheat oven to temperature given on packaged lasagna noodles.
Finely chop the cilantro and onions.
In large sauce pan brown ground turkey. Add chopped vegetables and all other ingredients EXCEPT cheese. For less spicy lasagna drain juice from jalapenos. Cover and simmer on low for 20 minutes (or longer).
Assembling lasagna: ladle meat sauce in bottom of aluminum pan, top with pre-cooked dry noodles, add sauce, and sprinkle with equal parts of both kinds of cheese. Add noodles, sauce, and then cheese. Repeat until you have reached the top of the pan and/or run out of noodles. End last layer with remaining cheese. Tent with aluminum foil and bake to specifications given on noodle box directions. Remove foil and allow cheese to brown. Remove lasagna from oven, allow to rest and enjoy! Serve with garden salad and Texas toast or black bean salad.
This recipe serves either 15 extremely greedy people or 25 moderately greedy people. It's perfect for freezing leftovers as well.
This recipe carries over into my very first book When the Real Thing Comes Along.
In 'When the Real Thing Comes Along' Jacelynn's mother invites her over for dinner to discuss her ex-boyfriend coming back into town. She cooks in an attempt to numb her daughter's shock with comfort food. They talk, pray and argue over plates of this Mexican lasagna. The good food doesn't make it any easier for Jacelynn to come to terms with the fact that her first love is back and demanding a second chance with her. Her love life is about to get as complicated and spicy as her mother's cooking and she's not ready for it!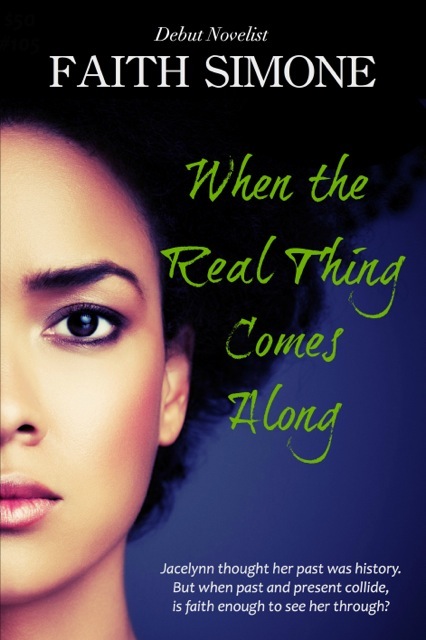 About the Book
She loved and lost…Will faith give her the courage she needs to love again?
Jacelynn appears to have it all together: a great relationship with her boyfriend Jason who is truly a man after God's own heart, a decent career and the love of family and friends. But when an unwelcome reminder from her past shows up, her previously uncomplicated world is turned upside down.  Will she jeopardize what she has with Jason in an attempt to rewrite the mistakes of her past?
They say you never forget your first love, no matter how hard you try. So far, Jacelynn has done a pretty good job of forgetting Taylor, the boy who had her heart first. When Taylor returns several years later as a man requesting a second chance, what's a girl to do…Especially when she already has a new man?
The hidden issues of Jacelynn's heart come to light and she's forced take a hard look in the mirror while making choices that will change her future forever. Will she be able to reconcile who she was then, with who she is in Christ now?
Living and loving in faith isn't always easy, but it's always worth it. That's what happens…
When the Real Thing Comes Along
Buy Links
Amazon: http://amzn.com/1507735650
Barnes & Noble: http://www.barnesandnoble.com/w/when-the-real-thing-comes-along-faith-simone-faith-simone/1121214744?ean=2940150070400
About the Author
Faith Simone is a poet, playwright and novelist.  She is also an active blogger, sharing her personal thoughts, book reviews and tips for writers on her website FaithSimone.com. Simone is passionate about using her gift of writing as a tool to help promote humanity, understanding and compassion.
Website: FaithSimone.com
Twitter: @FaithSimone2011
Facebook: Author Faith Simone
Goodreads: Faith Simone
Giveaway Info
Faith is giving away Three (3) Amazon Gift Cards! Click on 
a Rafflecopter giveaway to enter!
Faith, I love your recipe not only because I love Mexican food but it looks so easy! YES!
QUESTION: What's your family's favorite holiday meal?–Lyn