Lyn Interviews Author Kellie Coates Gilbert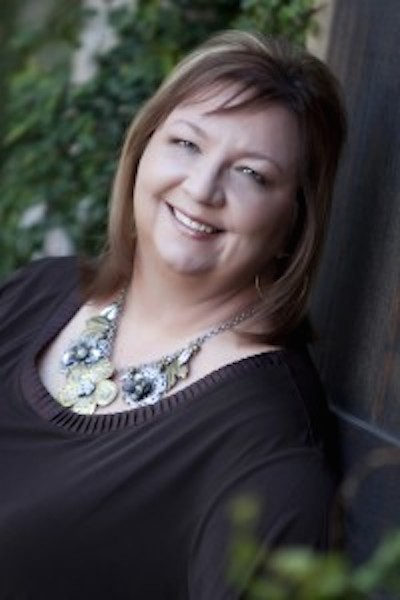 I am interviewing author Kellie Coates Gilbert today. She is a new author to me and maybe to you too. She is offering a book giveaway (US only)  so be sure to leave a comment to enter the drawing. Here's Kellie.
Where Rivers Part
What is the premise of your new novel, Where Rivers Part?
This is the second release in the Texas Gold Collection from Baker/Revell. Each of these books is set in a metropolitan city of Texas. WHERE RIVERS PART takes place in San Antonio and tells the story of Dr. Juliet Ryan who has devoted her scientific acumen to corporate America, providing safe drinking water for millions—and affording her plenty of perks along the way. Then, without warning, a fast-moving disaster sweeps Juliet into a whirlpool of corporate scandal and places lives at risk. As she scrambles to find answers, Juliet must face her deepest wounds and join forces with her father to expose a far-reaching conspiracy. Underneath it all, she struggles to forgive those who betrayed her trust—not least of all her own father.
What sparked your idea for this story?
Years back, I worked on a legal case involving an outbreak of foodborne illness resulting from undercooked hamburger. The outbreak sickened many and nearly toppled a multi-million dollar corporation.
During a key deposition of the executive who was in charge of quality control, the plaintiff's attorney posed questions meant to vilify him and suggest his lack of oversight caused the death of four children. As you might expect, several hours of this took its toll. But, none of us in that room that day anticipated the moment the man buried his head in his hands and fell to tears.
I knew there was a story behind those tears and I wanted to tell it . . . even if only in my imagination.
Please tell us a little about your main character, Dr. Juliet Ryan.
Dr. Ryan is a driven and very accomplished food scientist, yet inside she's still the little girl hurt by her father's marital indiscretions and the pain it caused her mother. Like many of us, she tries to fill her emotional emptiness with the façade of professional success. But in an instant, her life is ripped apart and she discovers no amount of achievement is enough to weather the storm.
Literal water is at the center of this plot. How is water also an appropriate theme of the book?
While forming the plot of this book, a favorite scripture kept finding its way into my mind.
"When you pass through the waters, I will be with you;
And through the rivers, they will not overflow you . . . 
For I am the Lord your God,
The Holy One of Israel, your Savior"   Isaiah 43:2-3
I think readers will enjoy seeing all the references to water and how the truth of this scripture plays out in the story (especially key scenes set at the famed Riverwalk in San Antonio) While this beautiful city is located in an arid environment, underneath is the Edwards Aquifer, a unique groundwater system and one of the most prolific artesian aquifers in the world, serving the diverse agricultural, industrial, recreational, and domestic needs of almost two million users in south central Texas—such an amazing picture of Jesus, who is often referred to in the Bible as our Living Water, the one who quenches our arid places."–Kellie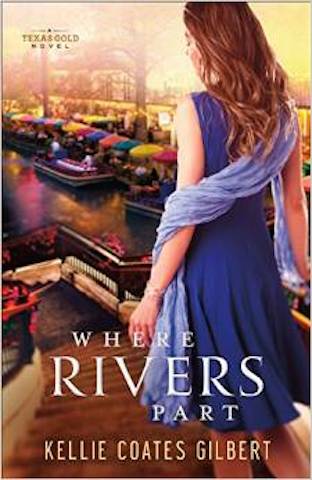 To purchase, click here. Where Rivers Part: A Texas Gold Novel (Texas Gold Collection)
What a fascinating story, Kellie. You've piqued my interest. I have fond memories of San Antonio. My dh and I visited there when I was doing my research for my Texas Star of Destiny series.
Now for the QUESTION: I've lived around different bodies of water all my life. What bodies of water do you live near or enjoy visiting and why? Leave a comment to enter the drawing (US only.)
For more online:
http://kelliecoatesgilbert.com
PS: The winner of Olivia Davenport's Amish romance is Maryann! Congrats!