Author Jeane Westin & The Book Dearest to Her Heart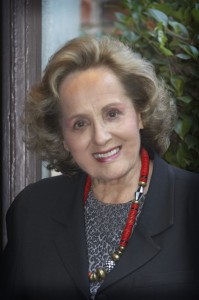 My guest today is secular author Jeane Westin who usually writes English historical romances. Today however I've invited her to share about the book dearest to her heart, her first book, non-fiction history of the Depression through the eyes and hearts of women who lived it, now available again. Here's Jeane:
"Making Do: How women survived the 30s
The Great Depression era of the 1930s was another life, another world but it produced strong women for that decade and for WWII that followed. 

We saw that make-do strength in our mothers and grandmothers.  What could be more relevant to our lives today than the stories of women surviving lay-offs, trying to feed and clothe their families and save their homes?
When Studs Terkel's book Hard Times came out in the 1970s, it was very male-centered.  Frankly this angered me.  Where were the strong women's stories?  They had to be told before they were lost.  I interviewed 160 women from across the country, including all races, rich and poor, young and old, single and married, both adventurers and stay-at-homes.  They had once thing in common: they all had to make do with less than they needed and had carried that strength throughout their lives.
They can best tell their stories in their own words:
'"Oh, I can still see the women of the Emergency Brigade swinging down Chevrolet Avenue with the company goons coming after them."

"I remember my mother doing everything to keep us together until the grasshoppers
and sand storms drove us out."

"On the switchboard they paid me five dollars for fourteen hour days, seven days a week." "We were swinging good.  Real good.  I think I had the only all girl band on a big session with Benny Goodman."
"The madam paid me 50 cents of every dollar I earned."
"I got lots of jobs by lying  I'd say yes even if they asked me to sing grand opera.
"I dressed like a boy and hopped a boxcar to get to California."
To purchase click here
Making do: How women survived the '30s
All the women had stories of strength to tell me, but two stand out in my memory today.  One woman was married to a tent preacher and she talked about traveling the dust bowl praying for rain for the hard scrabble farmers when she didn't know if there would be enough pennies in the collection plate to buy the gasoline to get to the next town.  Another woman told me of her days in the circus and when I was about to leave asked: "Would you like to hear when I was a prostitute in New Orleans?"  What would any writer say but, "Yes, tell me what that did to your life."
Lately I've been writing Tudor historicals centered on Elizabeth I's court.  Out in August my latest novel is The Spymaster's Daughter, about Lady Frances Sidney a very strong women for her time, who defied everyone to decode secret messages and help save the queen from assassination.
Thank you Lyn for inviting me to blog about Making Do. the first of many books I've written
, but dearest to my heart.
Making Do is available in Kindle and in print on Amazon and I will be happy to give away one print book to a reader.  My web site is www.jeanewestin.com."–Jeane
Jeane, thanks for sharing this interesting book on an era many of us have heard our family talk about. I'm going to ask a question:
Are there any stories told in your family about the Depression of the 1930's? If so, please share them here.
Remember leave a comment and be entered into the drawing for the copy of Jeane's Making Do!"--Lyn