Author Jill Elizabeth Nelson & Mistletoe Mayhem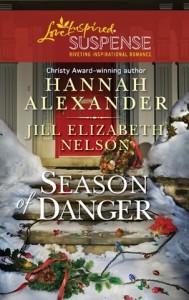 Last week I focused on the first novella in this collection, today I emphasize the second, Author Jill Elizabeth Nelson's Mistletoe Mayhem–which does sound dangerous. Look out for the mistletoe!–Lyn
Good tidings for Christmas and a lethal New Year
Silent Night, Deadly Night by Hannah Alexander
After sabotage strikes the Vance Rescue Mission, volunteer Sean Torrance tries to guarantee the mission a safe Christmas. But can Sean protect Tess Vance when the sabotage becomes poisonous—with Tess as the target?
Mistletoe Mayhem by Jill Elizabeth Nelson
Holiday cheer turns chilling in Abbottsville, Tennessee, as danger infects humans and animals. Local vet Kelly Granger knows health inspector Matt Bennett is chasing the wrong target, and will face any danger to show him the truth. Even if working with Matt means risking her life…and her heart.
To read an excerpt, click here.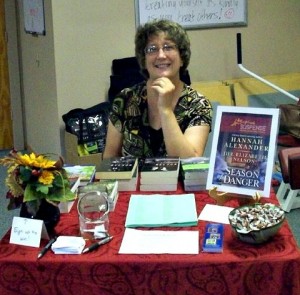 Jill Elizabeth Nelson is an award-winning author of mystery and suspense. She writes what she likes to read—tales of adventure seasoned with romance, humor, and faith. Jill speaks regularly at conferences, writer's groups, library associations, and civic and church groups. When teaching classes for writers, she delights in bringing the "Ahah! moment" to her students, so they can make a new skill their own. Jill and her husband live in rural Minnesota where they raised four children and are currently enjoying their grandchildren. Visit Jill on the web at: www.jillelizabethnelson.com or look her up on Facebook or Twitter:
https://www.facebook.com/JillElizabethNelson.Author or @jnelson57.