Author M. C. Walker & Writing the Tough Stuff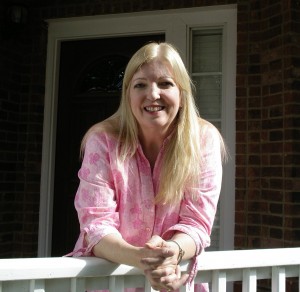 My guest today is M.C. Walker, daughter to Conrad N. Walker,who was my guest last week with his book Leapin' Deacon. Today she tells us about her edgy inspirational title, Blood Son. Here's Miriam or M.C."
"Why I Wrote an Edgy Inspirational Thriller
Thank you, Lyn, for this opportunity to share with you why I wrote such an edgy inspirational thriller in Blood Son.
Several years ago  when I submitted my suspense thriller Blood Son to a major publisher of Christian fiction, I was told the story was too violent for their audience.  I was encouraged to make some changes, but I decided to stay true to my vision and not "sugarcoat" the experience of being a Christian in today's increasingly dangerous and violent world.
We all know that bad things happen to good people.  We also know the war of good against evil is fought by Christians every day.  I have waged that battle in my own life and have experienced firsthand those "black moments" when the war seemed almost lost.  Thankfully, I have called upon the Lord and He has always heard me, sustained me, and strengthened me.  Every Christian faces those moments and so does Clare Carson, the heroine in Blood Son: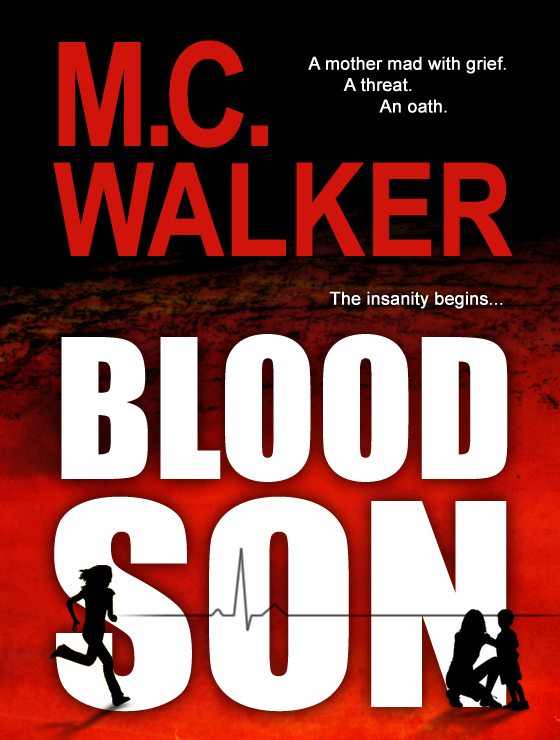 To purchase on Amazon, click here.
Tragic real-life stories of mistaken identity have filled the news in recent years, a premise that fuels this chilling tale of an everyday woman forced to fight back against near insurmountable odds.
Unspeakable tragedy and cold-blooded murder conspire against Clare Carson in an ultimate test of faith when her six-year-old son is kidnapped after a heart transplant and his abductors want her dead. A dying cop's last words lead her to Jake Wyatt, who helps her discover the horrific truth behind her son's abduction and offers to help her get Tyler back. With nowhere else to turn, Clare entrusts her life to Jake not knowing he has a deadly agenda of his own that could destroy them.
I have long aspired to use my God-given ability as a writer for His message and His purpose. I believe that in Blood Son I have conveyed God's truth that He is always with us no matter any fears or troubles we bring to the foot of the Cross. It is my sincere hope that this heart-pounding story of an ordinary woman thrust into extraordinary, life-threatening circumstances will touch readers and inspire them even in their darkest moments to trust God with all their hearts.
If you would like to share your own victories of faith with me, please write to info@walker-publishing.com.  God bless and keep you."–M. C.
Ebook also available at
http://www.barnesandnoble.com/w/blood-son-mc-walker/1102680411?ean=9780982883501
http://itunes.apple.com/us/book/blood-son/id528632627?mt=11
Thanks so much for sharing your story with us, M.C. This is why self-publishing that is now available in ebook and Print on Demand form is so good for authors and readers. Books that might not fit the traditional market can go directly to the readers.
To enter a drawing to win a free ebook copy of Blood Son leave a comment for M.C. Walker. Comment either on her blog or the one she wrote for her father last week.–Lyn
PS-Jean Marie won Cathy Gohlke's Band of Sisters! Congrats, Jean Marie!