Author Maureen Lang & Marriage of Convenience Romances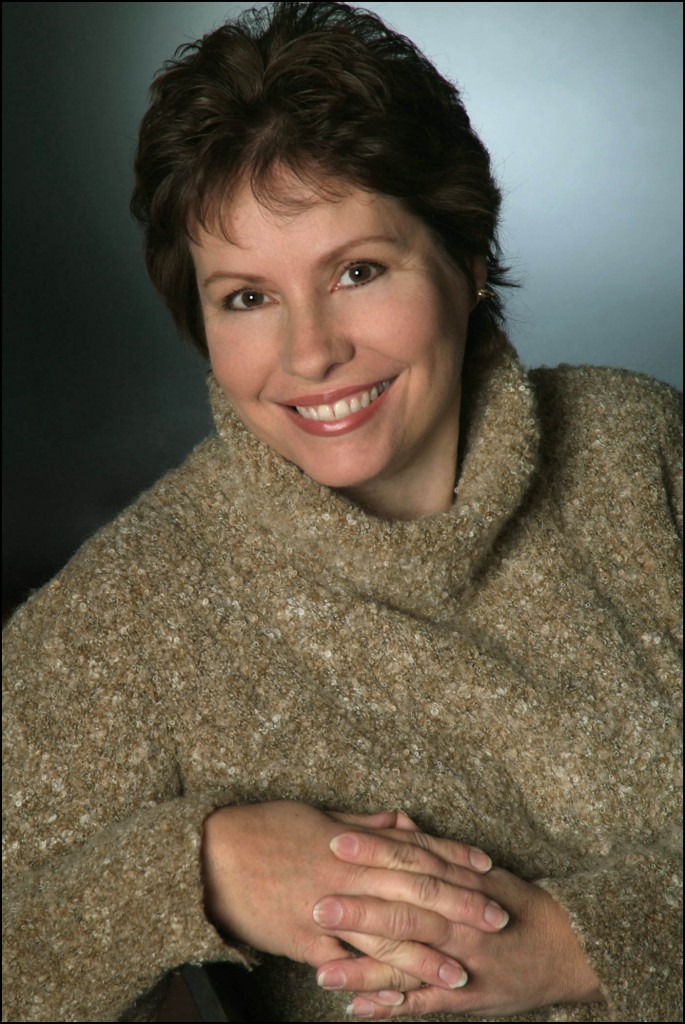 My guest today is author Maureen Lang who's recently written one of my favorite type of romance, the marriage of convenience. Maureen is offering one copy of THE CONVENIENT BRIDE COLLECTION so be sure to comment on today's QUESTION below. Here's Maureen:
Ever since I discovered romance novels, I've always loved marriage of convenience stories. I think I was around twelve when I read my first. I bought the book for ten cents at a neighborhood garage sale, an early Harlequin Romance (back in the days it was associated with the British publisher, Mills & Boon). Although I don't recall the title, the story of a handsome hero marrying the innocent young girl in his employment just to present himself as a married man still brings a smile to my face.
So when I learned Barbour was coming out with a collection of stories using this same tried-and-true literary device, I jumped on it. I've always wanted to write one! As with any romance, the trick is to keep apart two people whom everyone knows (including the characters, at some level) are perfect for one another.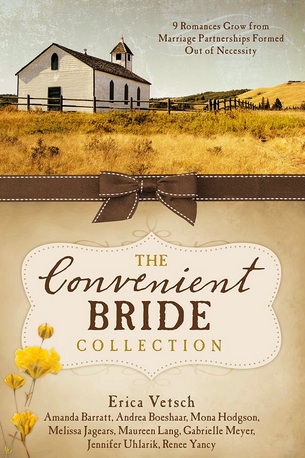 To purchase, click here. The Convenient Bride Collection: 9 Romances Grow from Marriage Partnerships Formed Out of Necessity
"Bonnets and Bees," one of nine romantic stories from The Convenient Brides Collection.
By 1871 standards Virginia Haversack is a spinster. She's spent most of her time caring for her aging father as well as running their bonnet shop in Milwaukee. She has a knack for designing bonnets for each unique face, so the store is as successful as it is demanding—leaving Virginia little time for husband hunting.
She discovers upon her father's death that he was more worried than she realized about her unmarried state. Knowing she would do anything to keep the bonnet shop, he stipulates in his will that she must marry—or lose the shop to a distant cousin.
Virginia's best friend Sarah offers a way to solver her problem and finally get Virginia into her family. Her unmarried, reclusive, bee-loving farmer brother-in-law might just do Virginia the favor of marrying her. After all, he rarely leaves those bee hives of his long enough to get to know anyone, so having a bride delivered without any demands might be something he'd happily agree to doing.
Paul Turnbridge's study of bees keeps him busy, and his introverted nature has left him little hope for marriage. He doesn't mind doing his sister-in-law a favor, once it's clear neither party will expect anything of the other. That is, until a fire destroys Virginia's bonnet shop. Between Chicago's Great Fire and Pestigo's conflagration, a number of insurance companies in the area go out of business—including Virginia's.
Though Virginia is left destitute, she has no intention of being beaten. She'll rebuild the shop—somehow. She most definitely won't ask for help from the man who might legally be her husband, someone she hasn't seen in the five months since their wedding, but owes her nothing. In fact, she's the one who owes him for marrying her in the first place.
Little does she know her husband's unheralded good intentions won't be thwarted by her independence!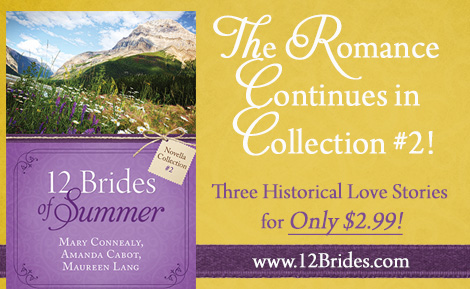 To purchase, click here. The 12 Brides of Summer – Novella Collection #2
Please also consider a second new release from Maureen Lang, from the 12 Brides of Summer Collection, The Summer Harvest Bride. Shy Sally Hobson is practically engaged to the mayor's son, but when Lukas Daughton comes to town to build a grist mill, Sally has to start speaking up for what she wants for her future. Which would be much easier if she could only trust Lukas . . .
Very interesting, Maureen. QUESTION FOR BOOK DRAWING: Do you enjoy marriage of convenience stories–why or why not? Have a favorite?–Lyn
For more online:
Sign up for Maureen's Newsletter on her website, www.maureenlang.com or visit her on Facebook at:
https://www.facebook.com/pages/Maureen-Lang/77586161029?ref=hl
BTW, have you signed up yet for my newsletter (see above on right side of banner). My newest book BLESSING will came out July 1st. I'm going to giveaway one copy in a drawing of my new and active newsletter subscribers during July. So don't miss this. Sign up today!
PS-Sunnie won my copy of Robin Lee Hatcher's WHENEVER YOU COME AROUND. Thanks for commenting, Sunnie!