Author Ruth Axtell Morren & The Heroine Named "Bitter"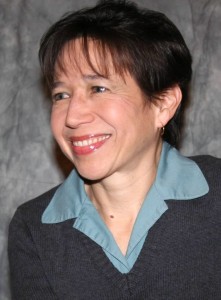 My guest today is Author Ruth Axtell Morren who writes for Love Inspired Historical and her latest book is Hometown Cinderella.
RUTH WILL BE GIVING ONE AWAY SO DON'T FORGET TO LEAVE A COMMENT!
Here's Ruth on one of the Bible's Cinderella stories:
"Naomi is an interesting figure in the Bible. She returns to her homeland embittered by what life has thrown her. Of course, in Biblical times, it was pretty tough to be widowed and to have lost both your grown sons. She was in effect with no means of support.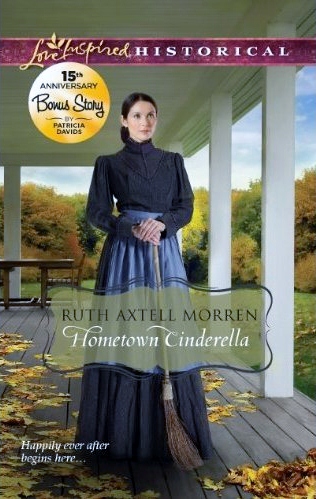 The heroine in my latest book, Hometown Cinderella, is a little like Naomi. I even named her Mara, which Naomi changed her name to when life soured. I chose the name Mara because I've always liked it, but it ended up being meaningful in the story, since the name means "bitterness."
Mara returns home to a small Maine village after years away in Europe, living a life people would say was glamorous. The wife of a noted concert pianist, Mara would be the envy of many. What they don't see are the internal scars she carries, from living with a self-centered, verbally abusive husband who drank and gambled all his money away. When he eventually dies of tuberculosis (the scourge of the nineteenth century), Mara is left penniless. But she has one immeasurable gift which the Biblical Naomi didn't. Mara still has a son, though at six, he is too young to help her.
When Mara's father dies, he leaves her half his house. Mara, too proud to return home before now, has no recourse but to come home and reside with a stepmother who made it clear to Mara when she was an adolescent that she wasn't welcome in the household. But now, her father has passed away and left her half of his house. Mara has no recourse but to return to live with her stepmother.
The inner strength she shows and fortitude while living with her carping stepmother soon attract the attention and admiration of a neighboring farmer, Gideon Jakeman, though he would never presume to think himself good enough to court a lady like Mara.
I hope you, too, will come to admire Mara as a woman of strong inner strength."–Ruth
For more info on Ruth & her books:
https://www.facebook.com/ruth.axtell.morren
http://www.goodreads.com/review/list/1058551
http://www.ruthaxtellmorren.com
http://ruthaxtellmorren.blogspot.com
I had never considered that Ruth was a biblical Cinderella. Can you think of any other heroines in the Bible that were also Cinderella's?–Lyn