Author Sheila Lipsey & The Dream I'm Living Today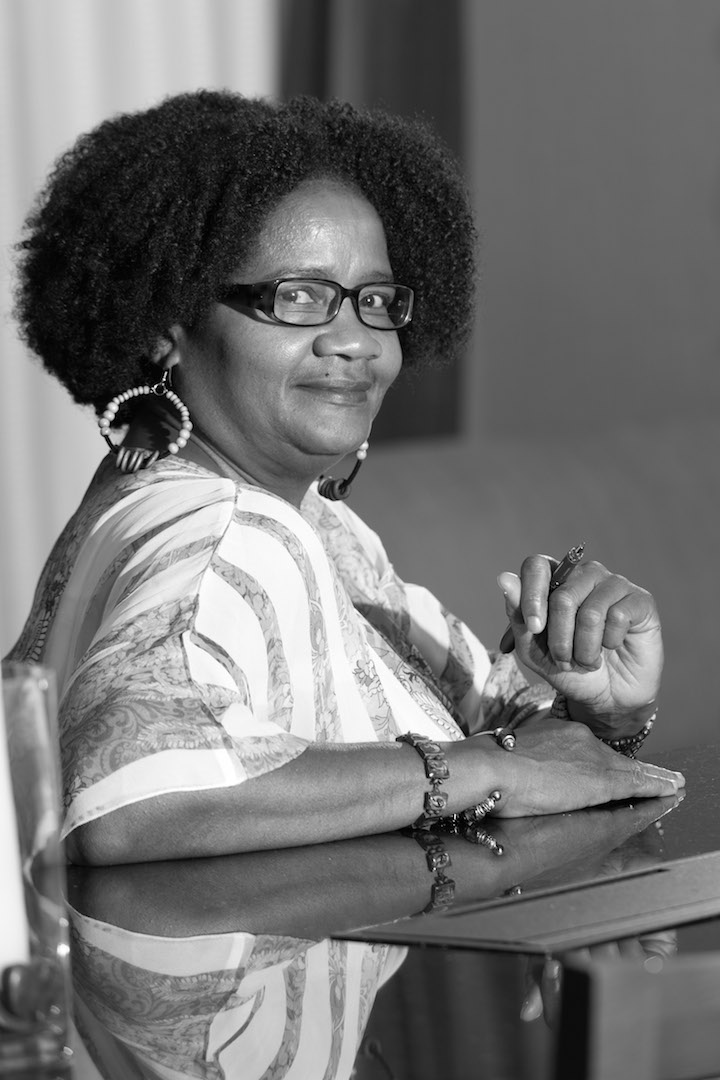 My guest today is author Sheila Lipsey. She is offering a book giveaway so look for the QUESTION at the end. I hope you find her words encouraging. I did. Here's Sheila:
Remembering What Shaped Me
When I think about my life and my career, I can't help but remember those things that shaped me and pushed me toward the dream I am living today. Life for me was quite challenging, to say the least. Coming to grips with the fact that I had a permanent physical disability since the age of two, was quite difficult for me. Nevertheless, through faith, through the love and encouragement of friends and the blessings in the form of my sons, I learned that my life was rich and rewarding. I also discovered that I had a vivid imagination. I believe it stemmed from the fact that as a child, I spend many days, weeks and sometimes months in a hospital, isolated from my family and loved ones. I often share that it was during these times as a young child that my imagination took root and carried me on adventures near and far in an effort to escape the physical pain of polio and the emotional pain of being separated from my family.
Much like me,
the protagonists in the line of Christian fiction stories I write, often find themselves dealing with the difficulties of life, love, and relationships. They battle with themselves and sometimes, like me, question their own faith and belief systems. That's one of the reasons I love that God has called me to be a writer. Being a writer allows me to delve deep into the mindsets of my characters. I can reveal their flaws and all. I can even sprinkle dabs of 'me' inside them. They can look like you or they can remind you of someone you know. Overall, they experience real life situations and face real life celebrations and calamities.
Strength to Conquer
I find through my writing strength to conquer my fears. Writing has opened doors for me because it allows me to do something, which I love. Regardless of my physical limitations, writing poses no limitations because my mind is set free and my ability to think, imagine, and then translate my thoughts on paper is nothing short of favor bestowed on me by God himself.
I think because I write what I call 'perfect stories about imperfect people' that it is the catalyst that enables my readers to connect with the characters and story lines in such a real manner. The characters come alive for them.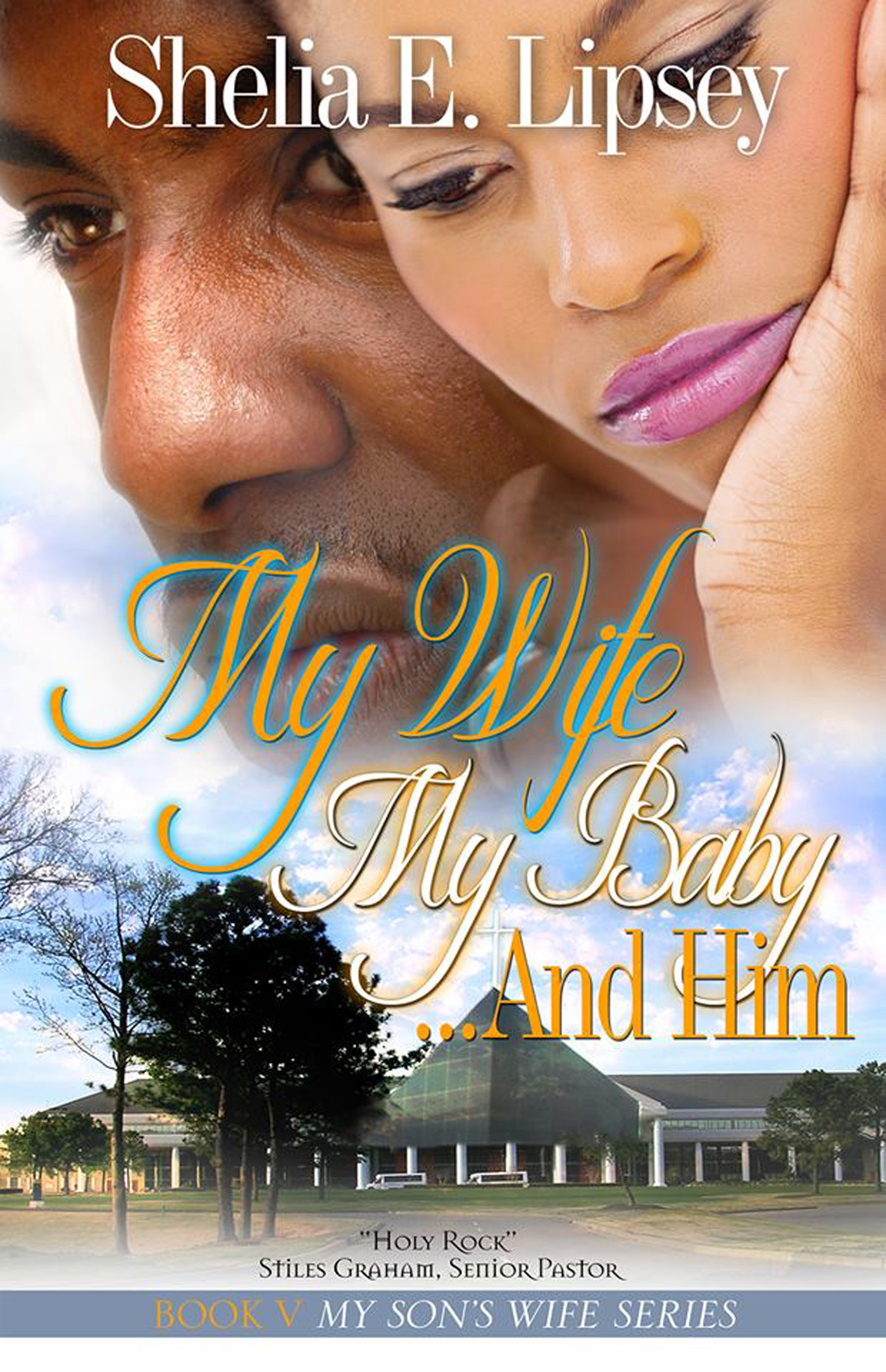 To purchase, click here. My Wife My Baby…And Him (My Son's Wife)
My latest novel, My Wife My Baby…And Him is book five of the "My Son's Wife" series. It continues with the story of the Graham family, particularly the senior pastor of Holy Rock, Stiles Graham and his conniving, cunning, and deceitful wife, First Lady Detria Graham.
I have also found tremendous joy
in venturing into writing books for young adults. My first young adult novel, House of Cars, has been receiving rave reviews as it candidly addresses the issue of homelessness among our children, cyberbullying and in school bullying. It is book one in the "Fairley High" series. I am presently working on book 2 in the series, which is titled The Secret Life of Payne.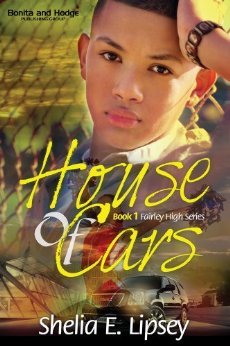 To purchase, click here. House Of Cars (Fairley High Series)
I feel divinely blessed and highly favored because each day that I am allowed to wake up, I have the opportunity to live my dreams now! I have the opportunity to do something that touches the lives of people, hopefully in a positive manner. I have the opportunity to reach thousands of people and leave my mark and an eternal legacy to my family and the world, all because of the words I write that are then turned into book form for endless numbers of people to read. What an amazing gift and a blessing that I do not take for granted.
Live Your Dreams
As I come to a close, I encourage you to live your dreams. You do not have to chase after them, run to them, or pursue them because the dream already resides within you. You have seeds of greatness already planted inside of you. You do not have to chase the blessing down because the blessing will chase you down and overtake you so stop running.
To date I have fourteen titles to my credit and two stories in anthologies. I invite you to read one or more (or all) of my books.
Please reach out to me via Facebook social media
at http://www.facebook.com/SheliaELipseyReaders.
You can find me on twitter and Instagram under shelialipsey.
Contact me via email at books@shelialipsey.com and visit my website www.shelialipsey.com 
If you would like to be a guest on my blog, The Word According to Shelia, please send me an email (books@shelialipsey.com).
And definitely when you visit my website, sign up as one of my followers and receive updates and blog posts.
Lyn, thank you again for this opportunity. Be strong, stay encouraged, and never ever ever ever give up on living your dreams now!"–Sheila
For Sheila's giveaway, she says:
Visit my website, sign up to become one of my followers, and leave a comment that you read my post on Lyn Cote's blog. You will be entered into a drawing to win a copy of my novel, What's Blood Got To Do With It?
Thanks for being my guest, Sheila. You are an inspiration. QUESTION: WHAT ARE YOUR DREAMS? ARE YOU LIVING THEM?–Lyn