California Author Keli Gwyn & Family of Her Dreams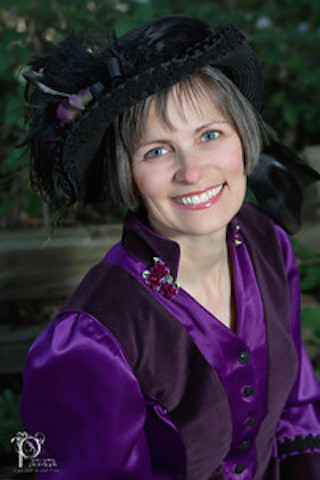 It's my pleasure to host a brand new author Keli Gwyn. Welcome, Keli. She is also offering A BOOK GIVEAWAY so be sure to leave a comment after the QUESTION below. Here's Keli:
California Author Keli Gwyn & Family of Her Dreams
Imagine being three-years old and left on the steps of an orphanage. That's what happened to Tess Grimsby, the heroine of my first Love Inspired Historical, Family of Her Dreams. Alone and terrified, Tess faced life with a gruff orphanage director and little hope of ever being adopted.
Fast-forward thirteen years. Tess, now sixteen, is given the opportunity to care for the children of a family traveling to California. Eager to make a life for herself, she embraces it.
The next nine years Tess is busy caring for other people's children while longing for a family of her own. She's forced to face the possibility that she may never be a wife and mother.
As Tess's twenty-fifth birthday approaches, her situation takes a turn for the worse. She's dismissed from her job. With a lackluster recommendation and precious few coins in her purse, her hopes of finding a governess position are dim. She must remain brave in spite of her dire circumstances.
Recent widower Spencer Abbott needs a housekeeper to care for his two young children and hires Tess. She's thrust into the midst of a family in the throes of grief. Having witnessed loss repeatedly, she feels certain she can minister to them.
The job proves to be tougher than Tess thought. Tess must draw upon her inner strength—and her faith—to face each threat even when her dream of a Family of Her Dreams seems impossible.
Life for women in the West wasn't easy. Their resilience, resourcefulness and courage are qualities I admire and seek to showcase in my stories. Tess embodies them all.
Thanks for hosting me, Lyn, and for enabling me to showcase the strength of the heroine in Family of Her Dreams."–Keli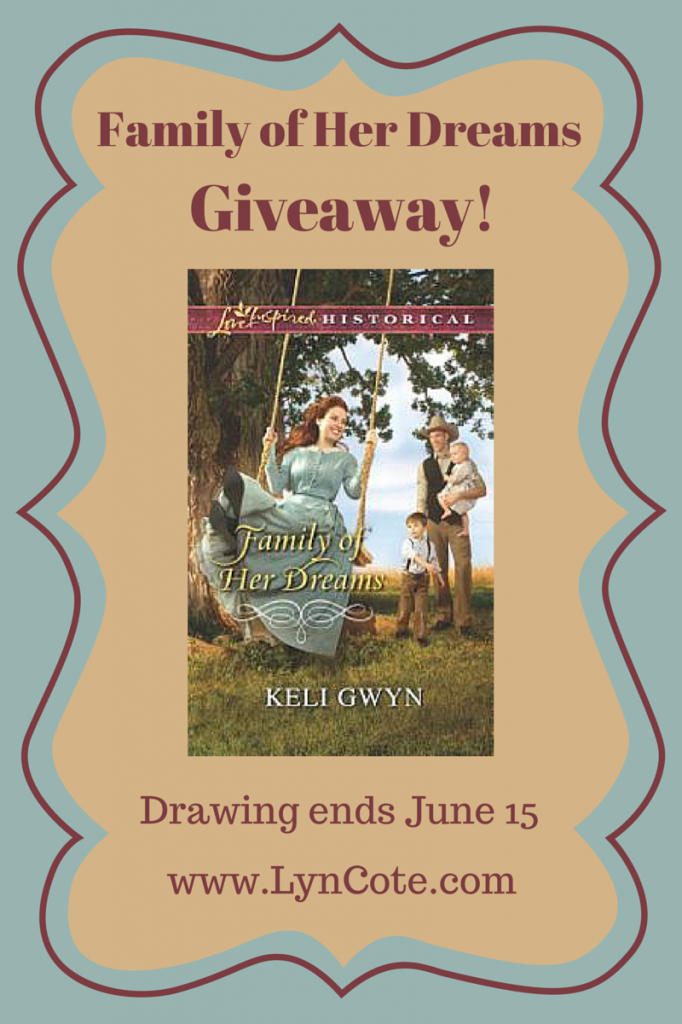 • • •
To purchase, click here. Family of Her Dreams (Love Inspired Historical)
BLURB:
A Family to Cherish
Headstrong Tess Grimsby loves her new job caring for the children of a recently widowed man. But she never imagined that she'd fall for her handsome employer. Yet Spencer Abbott is as caring as he is attractive, and Tess can't help but feel for him and his family. Though, for the sake of her job, she'll keep any emotions about her boss to herself.
Between his stationmaster responsibilities in a gold-rush town and trying to put his family back together, Spencer has his hands full. He soon finds his new hire's kind personality warming his frosty exterior. But could he ever admit to seeing her as more than just an employee?
For more online:
Website: www.keligwyn.com
Blog: www.keligwyn.com/blog
Facebook: www.facebook.com/KeliGwynAuthor
Twitter: @KeliGwyn
QUESTION: Keli is from California. Do you think where you come from shapes who you are? Are Midwesterners really different from Southerners? What's your take?–Lyn
PS:
Shanna Hatfield's Winner is Kathy C and Melody's winner is AmyC– Congrats!