Coming Tomorrow–(Book 2 of my Quaker Brides series) Blessing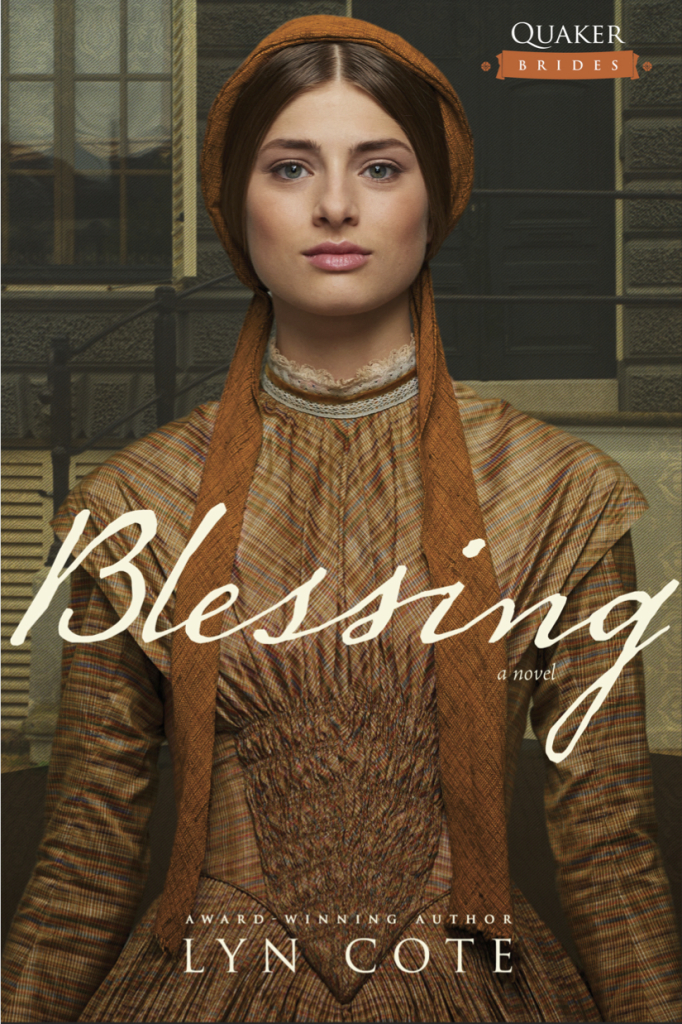 Coming Tomorrow–(Book 2 of my Quaker Brides series) Blessing
As you know, I write both contemporary and historical Christian romance. Writing this series has been a challenge especially because of the amount of historical research I've had to do, or had the pleasure of doing! Here is the latest entry in this series and then the previous ones. The final book FAITH will debut next spring. Several reviewers mentioned that they bought or started reading the first book HONOR because of the heroine on the cover. Do you think Blessing's cover is as compelling as Honor's?
Blessing
BLURB
An impetuous love swept Blessing Brightman away from the Quaker community, into the highest ranks of Cincinnati society. But behind the glitter of ballroom and parlor, her spirit slowly eroded in an increasingly dangerous marriage. Widowed young, determined never to lose her independence again, Blessing reclaimed her faith and vowed to use her influence to fight for women's rights and abolition.
Gerard Ramsay, scion of a wealthy Boston family, arrives in Cincinnati hoping to escape his father's clutches with a strategy that will gain him independence. His plan is soon complicated, however, by the enchanting widow. Never before has a woman spoken as if she's his equal—or challenged him to consider the lives of others.
In a city nearly ablaze with racial tensions quickly dividing the country, can two people worlds apart possibly find common ground?
To purchase, click here. Blessing (Quaker Brides Book 2)
First book in series HONOR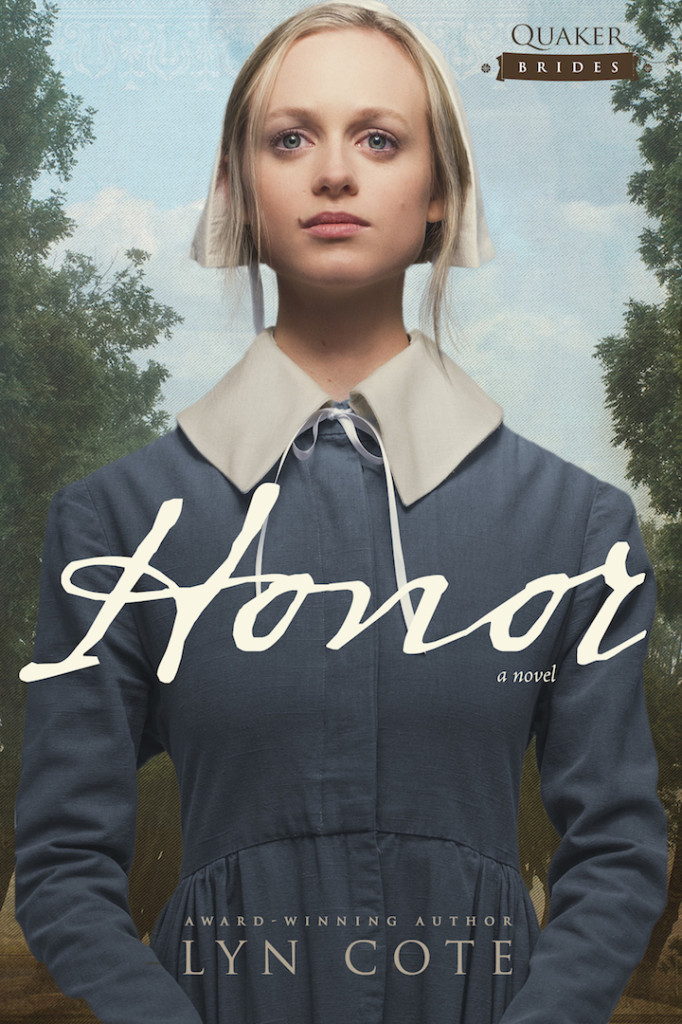 To purchase, click here. Honor (Quaker Brides Book 1)
Romantic Times Review
4.5 star rating
Honor's devotion to her Quaker beliefs makes her anything but weak as she fights against slavery and for the new family she has so quickly inherited. Strong in faith and determined to do what is right no matter the law, she is a spirited testament to the strength a wife can offer her husband. The unfolding of their sweet romance is a joy to read, and their shared triumph over difficult pasts and a dangerous present is well deserved.Honor's abolitionist stance leaves her disinherited from the home she loves and helpless to free her family's slaves. Seeking sanctuary and work in the home of a distant relative, she instead finds a deaf man caring for his orphaned nephew as well as his dying mother. Samuel is determined to shut the world out as his inability to hear has made him an outcast. After he proposes to Honor, they journey to Ohio to make a new life for themselves. Her maid, Royale, and his nephew Eli?along with the dangers they face?make their marriage of convenience one of trust, hope and love. (Tyndale, September 2014, (Romantic Times)
 Blurb
How can unexpected visitors turn one's world upside down? Honor Penworthy, a young Maryland lady, tries to keep faith with a friend amidst family turmoil.
But the stakes riIse higher when the war that seemed so faraway comes dangerously close to her and those she loves.
What a difference three days can make in one life–leaving a legacy of conflict but with honor.
I feel that these are the best books I've written so far. (MAYBE I THINK THAT EVERY TIME.:-) Tomorrow I will post an excerpt of BLESSING so you can let me know if it piques your interest! AND WHAT ABOUT BLESSING'S COVER

–Lyn