Author Jessica Keller & The Single Dad Next Door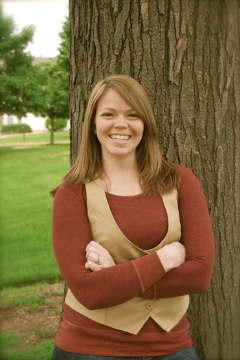 My guest today author Jessica Keller is a fellow Midwesterner and has a new book out, The Single Dad Next Door. (Jessica is offering a book giveaway US ONLY so watch for the QUESTION BELOW. Here's Jessica on her latest heroine:
Living in the Chicagoland area,
my husband and I often escape to the beaches along Michigan's Great Lake's coastline throughout the summer. Tourist towns dot the picturesque landscape, making you feel like you've stepped into the setting of a book. While we were visiting Saugatuck, MI, which is known as the Bed and Breakfast capitol of the world (there is one on almost every single street in that town!) I started to wonder what the life of a single woman running a B&B would be like.
born from those travels
Maggie West, the heroine in The Single Dad Next Door, was born from those travels. Maggie manages the West Oaks Inn, a B&B in the fictional town of Goose Harbor. She loves her job and loves that she has been able to hold on to her ancestral home in this small way, but she made a lot of sacrifices in order to stay tied to the house. She passed up on adventures, turned down an offer from her old boyfriend, and stayed in Goose Harbor to take care of her grandmother and mother when the rest of her friends moved away and got married. Maggie's beginning to give up on the hope that she'll ever get married and have a family, which has been her long held dream.
 life has passed her by
Now in her mid-thirties Maggie feels like life has passed her by and questions the choices she made along the way. She's fought so hard to live "by the rules" and have control over all the details in her life, but all of that falls apart when her beloved West Oaks Inn is left to Kellen Ashby—a man who couldn't care less about the history of her family home and who has made more than his share of mistakes in life. With Kellen running the inn Maggie might be out of a job and have to let go of the home she loves. If that happened, it would mean everything Maggie's sacrificed for has been for nothing.
 a lot of loss in her life
Maggie has seen a lot of loss in her life. Her father died when she was a teen, and he was followed by her grandmother and her mother during Maggie's twenties. Her younger sister was killed while serving in an inner city ministry and the only man Maggie's ever dated ended up conning her out of most of her savings. Despite all of that, Maggie has a soft and caring heart. She reaches out to others and wants them to feel like they belong. That's Maggie's greatest strength—her ability to have a soft heart in light of the fact that her circumstances could have made her bitter."–Jessica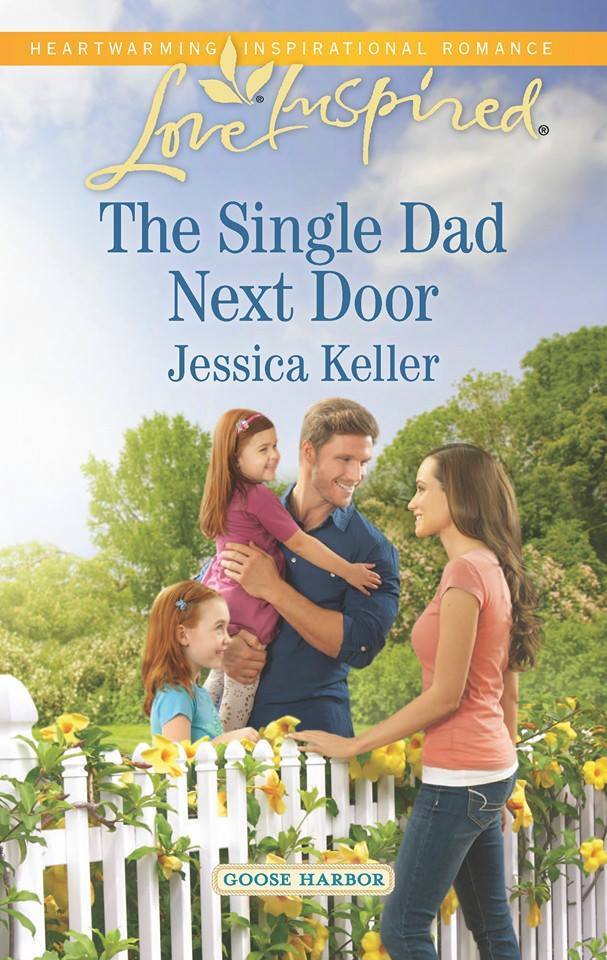 To purchase, click here. The Single Dad Next Door (Goose Harbor)
Blurb
Love Comes Home
All Maggie West has ever wanted is a family to call her own. But her new neighbor, single dad Kellen Ashby, is definitely not the man to make that dream come true. His daughters are sweet and silly, the kind of kids Maggie used to imagine having herself. But Kellen has just inherited the inn Maggie manages—her former family home—and the two butt heads at almost every turn. He's handsome, and clearly a devoted father, but with all the changes taking place, Maggie worries she may soon be jobless, homeless or both. At war with her emotions, Maggie will have to decide what truly matters—heart or home.
For more online:
Connect with Jessica through her Website, blog, Facebook, Amazon Page, Pinterest, and on Twitter.
Very interesting strength. Reminded me when God told St. Paul that he would find his strength in his weakness (my paraphrase). Don't forget the giveaway drawing. Here's the QUESTION: Is there a biblical character that also showed strength not by fighting but by surviving or just loving?–Lyn
PS-Jackie T won Gail's book and Dana won Beth Vogt's. Congrats!