Author Gail Gaymer Martin & A Mother and a Recipe to Love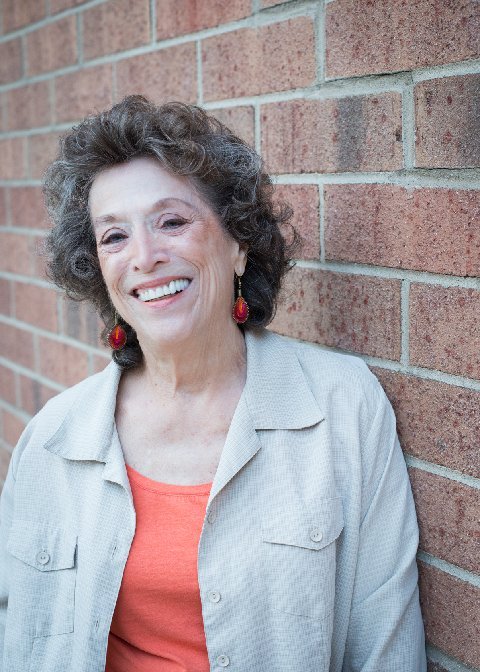 My guest today is my dear friend author Gail Gaymer Martin. Gail has a great new Love Inspired Romance and a great recipe to share! When you leave a comment, you enter the free book drawing for an autographed copy of A Mother To Love signed to you from Gail Gaymer Martin. Here's Gail:
I like strong women in my novels, ones who have flaws and problems, but survive because they are able to sort through the mess in their lives, face how they must grow and change to succeed and then do it.
Angie stands up against
In series novels, such as A Mother To Love, first book in the Lilac Circle series, some of the of the characters you'll meet in Book 1 will grow and change as the series continues. In the first book, Angie stands up against her matchmaking sister and mother to find the man of her dreams. Finally to get them off her back, her coworker and good friend comes to her rescue to play the man of her dreams. Rick has a young daughter whom he adores and when Angie meets her, she understands why. Angie gets involved with five-year old Carly and teaches her to bake and to plant flowers. The child is in her glory and adores Angie. And so the story goes….
One thing that you find in most of my books
is cooking and recipes. At the end of A Mother To Love, as usual, I include a recipe that Angie makes for dinner one night. It happens that this is a real recipe in our home, and we love it. It's low-fat, easy and fast to make, and since it's a crock-pot meal Angie can work in her home or go outside with her flowers and not worry about her dinner being late. I've always been a creative cook so we've come up with many great meals, but this one is my husband's, an excellent cook. I'm a blessed lady.
Angie's Crock Pot Fiesta Chicken
Serves 6
 Ingredients
6 (4 oz. Each) Boneless Skinless Chicken Breasts
1 (1.5 oz.) Packet Taco Seasoning Mix
1 Cup Salsa (Mild, Medium, or Hot)
1 Tbsp. Cornstarch
1/4 Cup Fat Free Sour Cream
Directions
Spray crock pot with non-stick butter flavored spray. Place chicken into crock pot. Sprinkle Taco Seasoning Packet on top of chicken. Pour salsa over seasoned chicken. Cook on low for 6-8 hours (I actually cooked mine for 11 hours). 15 minutes before serving, take chicken out of crock pot. Mix cornstarch with a little water and a little juice from crock pot. Pour mixture back into the crock pot and stir. Add sour cream and stir until smooth. Place chicken back into the crock pot and heat until everything is hot again. Eat with rice, or it's tasty on baked potatoes. If the recipe is too large for your family, it freezes well. Enjoy and let me know if you love it."–Gail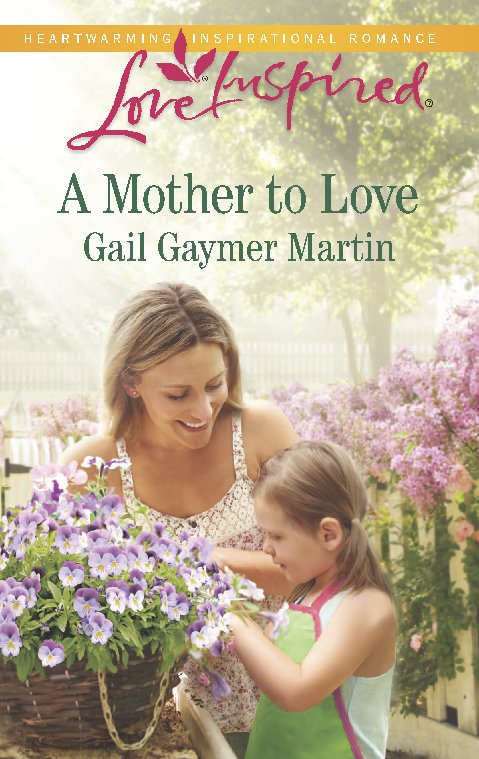 To purchase, click here. A Mother to Love (Love Inspired)
Blurb:
An Unexpected Family
Angie Bursten wants to find love on her own timeline. Tired of her family's interference, coworker Rick Jameson comes to the rescue—as her pretend boyfriend. Angie starts to spend time with Rick and his adorable daughter, Carly, and what began as a hoax soon feels all too real. Betrayed by the woman he'd married, single dad Rick is slow to trust. But seeing Angie with Carly, he can't ignore the way he feels for his beautiful coworker. And when Angie helps Rick with the toughest battle of his life—gaining full custody of his child—there'll be no more pretending. If they can open their hearts, Rick and Angie have a real shot at happily-ever-after.
For more online:
Website: www.gailgaymermartin.com
Writing Fiction blog: www.gailgaymermartin.com/category/writingfiction
Gail's Kitchen blog: http://bit.ly/1f7ZI5f
Facebook: www.facebook.com/gail.g.martin.3
What a great recipe, Gail. And a great thought–a strong woman is strong enough to change. On Monday, Beth K Vogt visited and talked about thinking that a decision was the wrong one and it was right instead.
SO TODAY'S QUESTION: What heroine have you read about that was able to meet a challenge and change for the better? Leave a comment to enter the drawing for a copy of A MOTHER TO LOVE!
I'll go first: Lately I've read two cozy mysteries by Mindy Quigley, her heroine Lindsay was abandoned by her mother as a child when her mother went to prison. And subsequently on each occasion when her mother came into her life, Lindsay has been disappointed and let down . Now again her mother has come into her life. Can she trust her this time? If she's wrong, she could die. So what heroine have you read lately and what change or challenge did she face?–Lyn
BTW, have you signed up yet for my newsletter (see above on right side of banner). My newest book BLESSING will come out July 1st. I'm going to giveaway one copy in a drawing of my new and active newsletter subscribers. So don't miss this. Sign up today!–Lyn