Debut Author Jill Kemerer & Small-Town Bachelor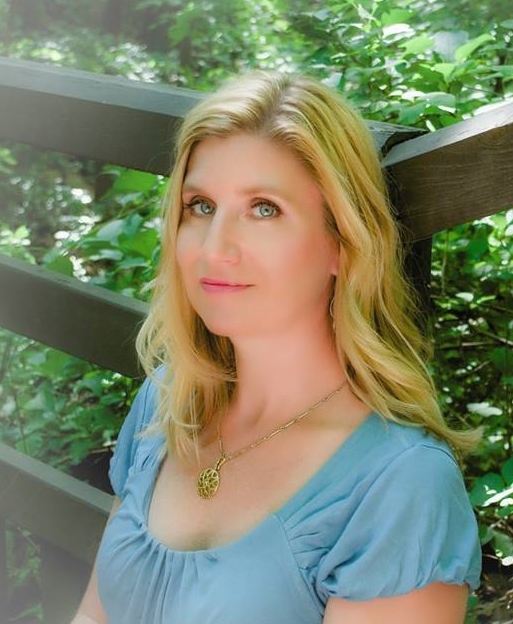 I have the pleasure today of hosting a brand new author about her debut Love Inspired romance, Small-Town Bachelor. She is offering a copy (US ONLY) of her book to a commenter so be sure to answer the question. Here's Jill:
"Thank you, Lyn, for inviting me to talk about my debut novel, Small-Town Bachelor. Claire Sheffield embodies many traits of today's Christian women. Loyal, generous, patient, hard-working—Claire blends them all. She's trying to land her dream job as veterinary technician at the local zoo, all while fostering young otter twins and working long hours for a local vet. On top of that, her sister's wedding was ruined by a tornado and the injured best man, who happens to be gorgeous, is recovering next door.
Now, I don't know about you, but I think any single lady who has been a maid-of-honor wouldn't mind if the gorgeous, trustworthy best man moved in next door. But maybe that's just me!
Claire longs to be first in a man's life, and until Reed shows up, she doesn't think it's possible. Besides that, Reed lives in Chicago while she lives in Lake Endwell, Michigan. Surrounded by family and only thirty minutes from the local zoo, Claire won't consider moving, not even for Reed.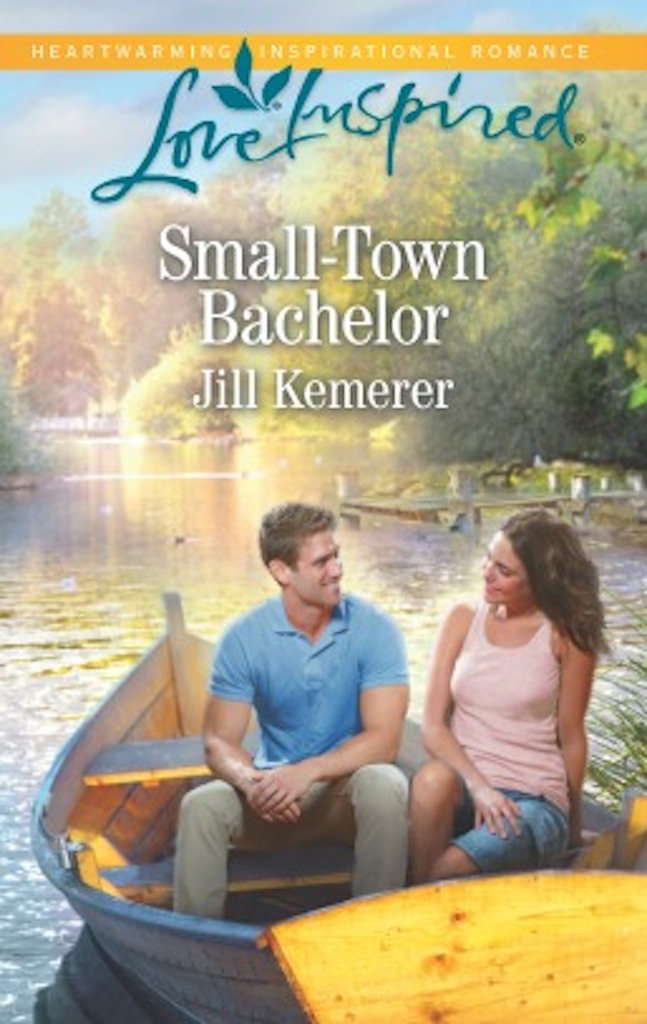 Still, Claire is drawn to his work ethic, his quiet faith, and his generosity in helping rebuild the town. The more time she spends with Reed, the more time she spends praying for direction. In the end, she has to make the toughest decision of her life.
Sometimes we cling so tightly to our vision of the future that we close ourselves off to God's blessings. I, personally, have wrestled with this, and Claire does too. When Claire surrenders to God's will, she finds out God has bigger, better plans for her than she ever imagined.
We show our greatest strength when we trust God's will. As 2 Corinthians 2:9 (NIV) says, "My grace is sufficient for you, for my power is made perfect in weakness."Thanks again, Lyn, for letting me be your guest!"–Jill
***
BIO~
Jill Kemerer writes inspirational romance novels with love, humor and faith. A full time writer and homemaker, she relies on coffee and chocolate to keep up with her kids' busy schedules. Besides spoiling her mini-dachshund, Jill adores magazines, M&MS, fluffy animals and long nature walks. She resides in Ohio with her husband and two children.  Jill loves connecting with readers, so please visit her website www.jillkemerer.com and find her on Facebook and Twitter.
***
Small-Town Bachelor ~
A Place to Call Home
When Reed Hamilton arrives in Lake Endwell for a family wedding, he expects to do his part as best man then head back to the big city. But when a tornado postpones the wedding, the town is in shambles and Reed is injured. Thankfully maid of honor Claire Sheffield offers him one of her cottages to recuperate in.
Dedicated to her family and her dream job at the zoo, Claire is all about roots. She's this city slicker's opposite, yet as they help the town rebuild, Reed is captivated by her stunning looks and caring ways. He can't ask Claire to leave the life she loves for him, but he also can't imagine ever leaving her behind…
Interested in buying Small-Town Bachelor? Click on http://jillkemerer.com/books/small-town-bachelor/ for links to purchase!
Website: http://jillkemerer.com/
Facebook: http://www.facebook.com/authorjillkemerer
Twitter: http://twitter.com/jillkemerer
Buy STB: http://jillkemerer.com/books/small-town-bachelor/
THANKS, JILL.
QUESTION: Have you ever been the maid-of-honor in a wedding? Leave a comment to be entered into the drawing for a book.–Lyn