Lyn Interview Mystery Author Suzanne Young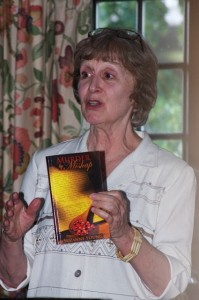 Something I really enjoy about my kindle is being able to surf books that are bargains. And to me a bargain is not something cheap, but something of value for an enticing price. In this case, 99 cents. I discovered Suzanne Young's books after reading Sarah Shaber's Simon Shaw mystery series. Amazon suggested I would like Suzanne Young's EDNA DAVIS MYSTERY series. And Amazon was right! I found Suzanne on GoodReads and invited her to be my guest and I'm reading and reviewing her mysteries. Here's the interview:
(BE SURE TO LEAVE A COMMENT TO BE ENTERED INTO THE BOOK GIVEAWAY!

Share one fun or interesting fact about your life or books.
Suzanne: Occasionally, my protagonist will help me out when I'm writing a story. For example, in "Murder by Yew," Edna was at her daughter's condo in Boston when she spotted something in one of the photographs on Starling's wall. I didn't see it coming–it was a complete surprise when the words just seemed to type themselves. Edna, however, was unwavering. Her discovery led the story in an entirely different direction from my original plot, and, in my opinion, created a more satisfactory conclusion.
Why do you write?
I write for the pleasure of it. I've been an avid reader from the time I could hold a book, and I enjoy "word play." As I approached mid-life and began to think about what I would do when I retired, I thought it would be fun to try my hand at fiction. I'd written non-fiction articles and technical manuals for various jobs I'd held over the years, but fiction was what I read. When I discovered my first Agatha Christie novel, I became hooked on mysteries. Being a life-long games enthusiast and after thirty-some-odd years working as a computer programmer analyst, my mind was geared to writing in a genre in which "what if" and following clues are main driving forces. Additionally, I've always been interested in "what makes people tick," a trait that I feel helps me to create believable characters. Basically, I write for myself, but if my stories bring pleasure to others, that's an added bonus.
In what ways does your heroine show strength? And where does she draw this strength?
I believe Edna has strength of character (if you'll pardon the pun). She shows her strong points through caring and concern for others. When a family member or friend is in trouble or has been hurt, Edna steps forward, seeking truth and justice."–Suzanne
Website: SuzanneYoungBooks.com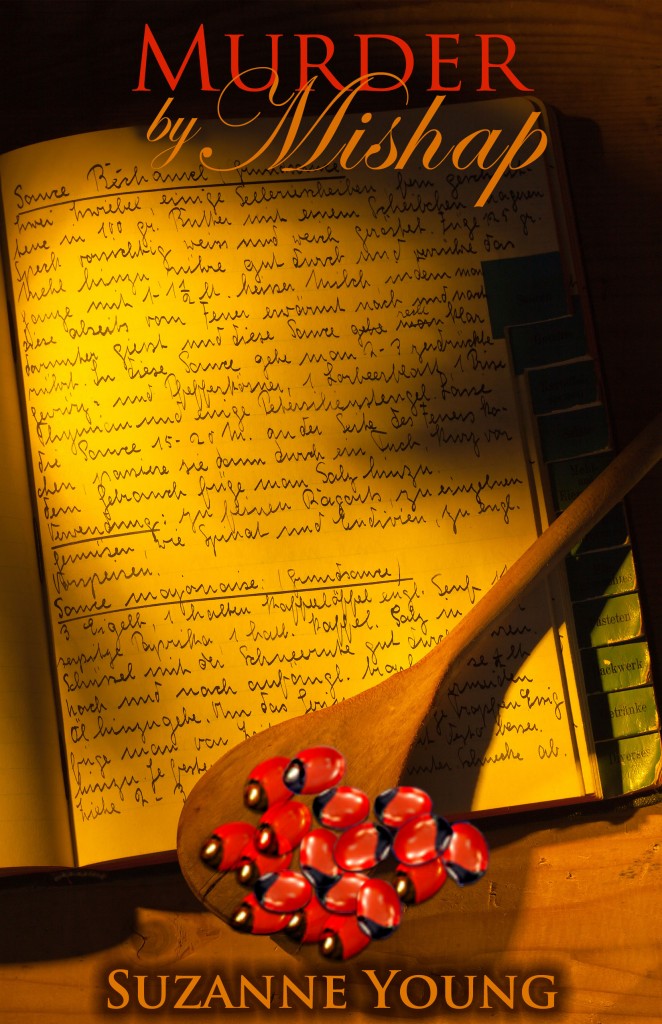 To purchase, click here. Murder by Mishap (Edna Davies mysteries)
Blurb for "Murder by Mishap":
Edna Davies is heading for the Providence Art Club when she spots a brooch in the newly-tilled soil of a friend's yard. Her discovery solves a 50-year-old mystery but precipitates a murder. As she tries to make sense of the killing, Edna matches wits with someone who may be hiding behind a false identity. She must determine who is friend and who is foe before another person dies.
So far I've read Murder by Yew and Murder by Proxy, books 1 and 2 in the series and right now I'm reading Murder by Mishap. I've already posted my review of Murder by Yew. And I will be posting my reviews of 2 and 3 soon.
To purchase click covers.

PLEASE LEAVE COMMENT TO BE ENTERED INTO BOOK DRAWING–EITHER PRINT OR EBOOK YOUR CHOICE. 
QUESTION: WHAT DO YOU THINK OF THE COVERS OVER SUZANNE'S BOOKS? WHICH DO YOU LIKE BEST?