Author Janis Susan May & The Land of Heart's Delight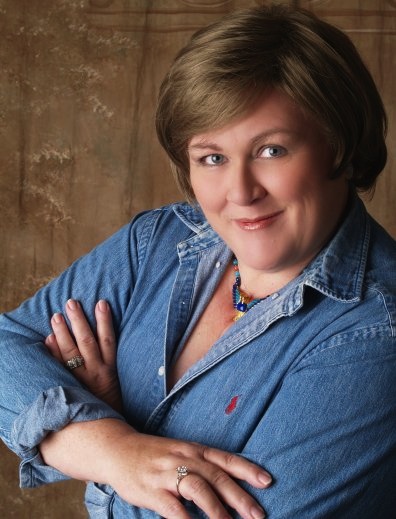 My guest today is Regency Author Janis Susan May who also writes mysteries as Janis Patterson. I was amazed by the interesting and very strong women in Janis's family. And that she's writing down their stories to share with others. Here's Janis:
Risky, yes, but…
When I quit my secure if not-very-exciting job to write full time, those close to me asked if I had (a) lost my mind or (b) gone totally mad. I answered that it was risky, yes, but without risk one can never reach their full potential. Then I gave examples from my own family.
My mother, a farm girl
just hitting adulthood in the depths of the Great Depression, worked most of her 20s on the farm simply because in spite of her college degrees she could not get a job. In 1940 she was offered the post of County Home Demonstration Agent in Brooks County – then a wasteland of sand and cactus in the South Texas King Ranch country. She took it, moving by herself into an area as alien to her gentle, green farming country home as the Moon.
With a 45 in hand
WWII came along and for the duration she carried a .45 (with which she was a dead shot) as it was feared the Nazis would invade across the Mexican border, which was only a few miles away. After marrying my father she settled into the accepted role of wife and mother that was the 1950s ideal, but beneath her proper exterior there was always the core of steel that moved alone into a sparse and alien land and was prepared to fight the Nazis face to face.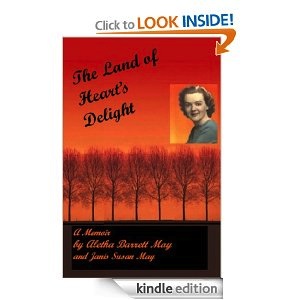 I chronicled this part of her life in THE LAND OF HEART'S DELIGHT, a memoir on which I put under her name (Aletha Barrett May) as author, as a tribute to her.
To purchase, click here. The Land of Heart's Delight
My Scottish Great-Grandmother
On the other side of the family, my father's Scottish grandmother showed even more courage. Married in the middle of the 19th century to a man of her family's choice when she loved another, she dutifully followed her new husband to America as a bond servant. She never saw any of her own family again. When their indenture was over, she followed him to the wild wastes of Texas, bearing him six children over the years.
When he died young and suddenly, she refused an offer to return to Scotland. "Papa wanted his children raised here," she said and that was that.  She farmed the land he had left her and  raised her children to become hard workers and good citizens in spite of the facts that they often didn't have shoes or occasionally enough to eat. Somehow every child went to college, too, most working to pay their own way. Indomitable to the end, she died in her 90s after falling ill on a train crossing the state to go visit a grandchild.
I'm writing her story in a book called A CROWN OF LIFE, which hopefully will see publication next year.
After following these two courageous women and several more whose exploits I have yet to write, quitting a safe office job to write seems a puny triumph indeed. Still, I hope that I have done my small part to uphold the family tradition of strength of mind."–Janis
Her websites are : www.JanisSusanMay.com and www.JanisPattersonMysteries.com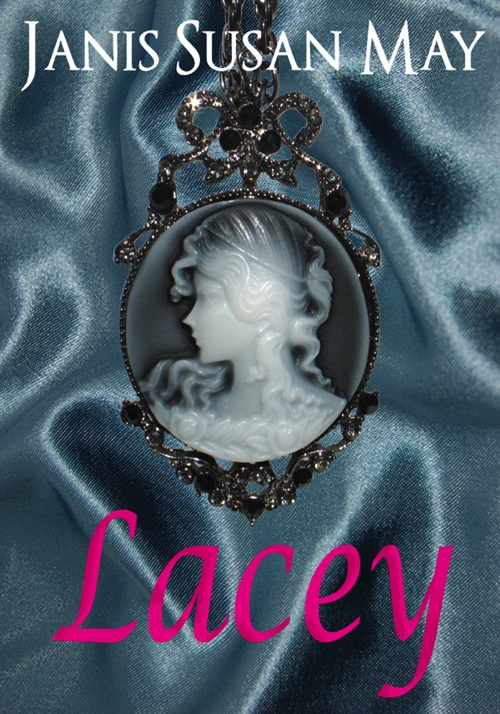 To purchase, click here. Lacey – a romance of Regency England in which three couples discover that true love does conquer all
Blurb
Miss Lacey Chyngford's late parents eloped and were banished disowned from their families. Now her grandmother, freed from the restraints of an overbearing husband, has tracked down the orphan and brought her back. Raised with a freedom of mind and having worked as companion to a strong-minded old woman, Lacey does not fit easily into the constraints of the Ton. Her aunt, uncle and cousin do not want her there, each for their own reasons. Lacey tries to conform to the new role that is her lot, but sometimes does not succeed.
Complications abound when she falls in love with the man earmarked for her cousin, and is urged into a relationship with the man her cousin truly loves. Then a revenant from her family's past changes everything, making Lacey learn the true meaning of duty and the strength of true love.
Well, it's not often that I have to look up a word. But revenant stumped me. I looked it up and it means –someone who returns from the past. Interesting. Well, I think Janis comes from a very interesting family. What do you think?–Lyn