Regency Author Louise M Gouge & The Strength of Selflessness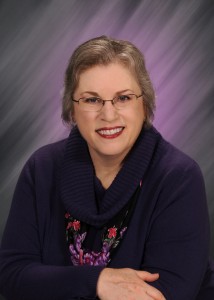 My guest today is Regency author Louise M Gouge. She has quite a story to tell and is offering a book giveaway. Here's Louise:
"When I think of strong women, I always think about my grandmother, who was a big part of my life when I was a child. Let me tell you a little bit about her. To protect the privacy of other family branches, I will call her Lucy and my grandfather George.
 Lucy was a true Victorian lady living in Middle America in the late 1800s (that's not a typo; she lived from 1875 – 1979). As Christians deeply involved in their church, Lucy played the organ and George served as the Sunday school superintendent. The social expectations of their town were typically Victorian, with a strong emphasis on appearances, so of course Lucy stayed home and kept house while George provided nicely for their family.
 At some point, Lucy decided she wanted to make a little pin money of her own. She began making ladies' hats (picture those huge feathered Victorian hats!), and her creations were soon in great demand. However, Lucy found out that her business was cutting into the income of "Mabel," a less fortunate lady in the neighborhood who had been making lovely hats for wealthy ladies for some time. I don't recall whether this lady was a widow or just that her husband's income was not sufficient for the family. But Lucy determined that Mabel needed the income more than she did. She shut down her millinery business and referred all of her customers to Mabel.
 What an unselfish action! Think of it. Lucy loved to use her artistic skills to create fashionable bonnets, but she gave it up for the sake of someone less fortunate. What a Christ-like action. What an example to follow!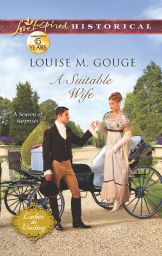 To purchase, click here. A Suitable Wife (Love Inspired Historical)
 So when I am creating a benevolent heroine for my stories, I don't have to look any further than my own grandmother to see what makes a woman so generous. In the same way, Lady Beatrice Gregory, heroine of my December 2012 novel, A Suitable Wife, surrenders her own enjoyments in Regency London to minister to those less fortunate. I think my grandmother would like Beatrice.
I would love to give away a copy of A Suitable Wife. Winner must be a resident of the U. S. or Canada and is responsible for all her local laws regarding giveaways."– Louise
Louise, my greatgrandmother was left without support when her husband died, leaving her with nine children to support. She made lace. Your grandmother's kindness to this woman would have impressed anyone.
IN ORDER TO BE ENTERED INTO THE BOOK DRAWING–Here's the question to answer: Have you ever seen someone do a selfless service for another? Please share!

Winners from last week: Kimberly B won an Ebook copy of Johnnie A Donley's book. And Johnette won Jill Eileen Smith's book. Congratulations!

 Twitter: @Louisemgouge