Lyn Reviews Betty's Neels' Classic Romance, The Right Kind of Girl
I will send my well-worn copy of this Betty Neels' classic to one commenter. Don't miss the QUESTION below.
The Right Kind of Girl by Betty Neels
My rating: 4 of 5 stars
I'm a longtime Betty Neels' reader. I found The Right Kind of Girl refreshing. For once the hero wasn't a Dutch doctor! He's an English doctor!
And Emma isn't a nurse, but a paid companion to a very spoiled wealthy old woman.
Of course our long-suffering Emma deserves to be rescued and so Dr. Wyatt does.
But even though Emma is always humble, she's not a pushover. Her strength shines through.
I enjoyed this gentle read as I always do when reading a Betty Neels' classic romance.
QUESTION: Do you enjoy doctor-nurse romances? Why or why not?-Lyn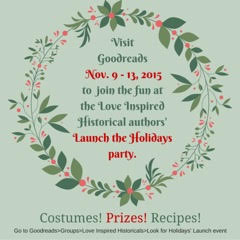 Don't forget this week's party! To join the fun and prizes, click here.