Western Author Janet Chester Bly Offers Down Squash Blossom Road Giveaway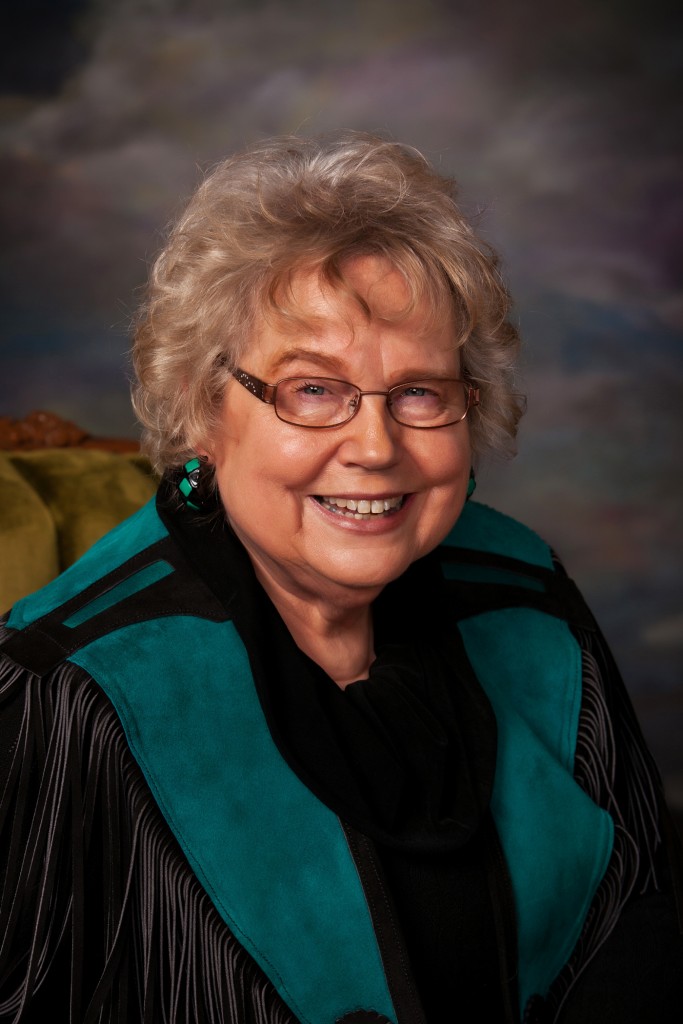 Author Janet Chester Bly is my guest today. She has a new book and a giveaway of her new book Down Squash Blossom Road. Here's Janet:
Greetings, Lyn:
Thank you so much for the opportunity of a feature on your blog! My giveaway will be copy of Down S
quash Blossom Road, either paperback (USA only) or PDF for digital reader. The actual release on Amazon is today!
my heroine
Twenty-five year old, redhead Reba Mae Cahill helps her widowed grandmother with her ranch in the small town of Road's End, Idaho. But there's a lot of work and only temporary helpers. Reba wants a rancher husband, a man to one day help her take over the Cahill Ranch. However, she also determined not to have children of her own because of the insanity in her genes. For instance, in Down Squash Blossom Road, she's on a mission to rescue her estranged mother, Hanna Jo, from a Reno mental institute.
her mother's demand
When she arrives in Reno to pick up her mother, Hanna Jo issues a demand and refuses to return to Idaho. They head to California instead. On the road Reba must dig deep to find the courage to forge a relationship with her mom while dealing with abandonment issues. Hanna Jo left her as a three-year-old in Road's End and she hadn't heard from her since. Despite emotional undercurrents, Reba attempts to get along with her mom, build a relationship, mend fences, if possible. And coax Hanna Jo to return to Road's End to save the family ranch.
puts her boot down
Finally, Reba slams her boot firmly down: come back with me or face the consequences a return to the mental institute. Tenacity is in her name. Is there a rancher out that that will measure up?–Janet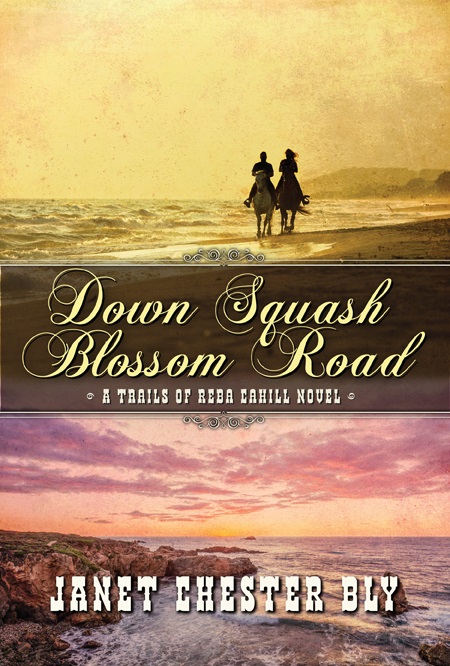 BLURB:
What Secret Lies Down Squash Blossom Road?  Cowgirl Reba Cahill's schedule is full.
Save the family ranch.
Free her mom from a mental institute.
Take another road trip.
Solve a murder … and a kidnapping.
Plus, evade a stalker.
Can she also squeeze in romance?
Reba Cahill thought she could focus on the duties of the ranch, to help out her widowed grandmother. But a crippled Champ Runcie returns to Road's End in a wheelchair and seeks revenge for the accident that put him there. Meanwhile, a letter from her estranged mom forces her and Grandma Pearl back on the road: I can leave now. Come get me. Love, Mom
When they arrive in Reno, her mother issues a demand and refuses to return to Idaho. They head west instead. In California, Reba's friend Ginny's marriage is on the rocks. The family business is threatened. And squabbles turn deadly.
Reba digs deep to find the courage to forge a relationship with her mom and escape a crazed man's obsession. She also faces an uncertain future even as a horse trainer offers her a new horse to replace Johnny Poe … and maybe more.
Thanks so much for being my guest, Janet. In order to be entered into the drawing the giveaway. Please answer this QUESTION: Do you think enough is being done for the mentally ill in the US today?–Lyn
For more online:
Find out more at www.BlyBooks.com
Facebook Pages: https://www.facebook.com/janetchesterbly and https://www.facebook.com/BlyBooks/
Twitter handle: @BlyBooks
Follow Amazon Author Page for new releases: www.amazon.com/author/stephenbly
Sign up for Almost Monthly Bly Books News: http://www.blybooks.com/contact/stephen-bly-books-newslett
To purchase, click image below.