Author Ann H Gabhart Shares Shaker Lemon Pie Recipe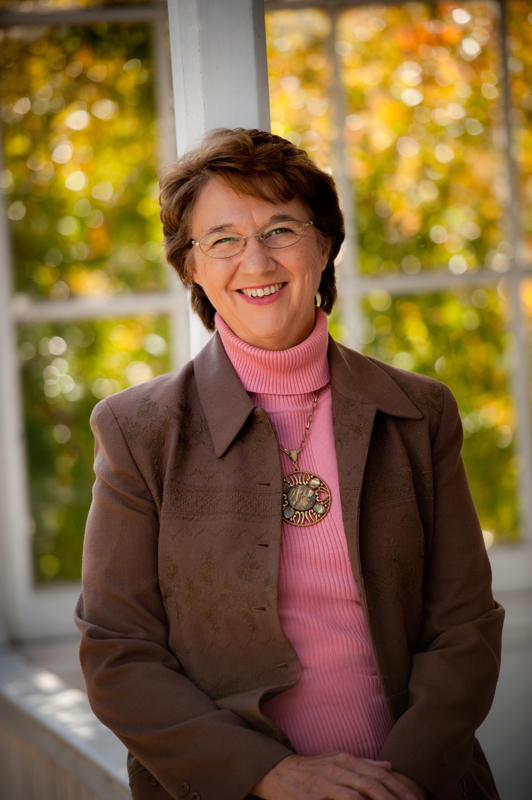 My guest today is author Ann H Gabhart who writes stories about another sect of Plain People, the Shakers. There are no longer any active Shaker colonies but they were an active group on the American frontier at one time. Ann is offering a book giveaway and sharing her Shaker Lemon Pie Recipe. Here's Ann:
A Shaker Recipe
My mother made a yummy lemon pie, but it was nothing like the Shaker lemon pie. Either pie lovers savor this taste treat or don't like at all. The first time I tried it at the Shaker Village restaurant, long before I published any Shaker books, I didn't care for its tartness. But the passing years must have changed my taste buds. Now that combination of tartness and sweetness seems just right.
The Shakers were a thrifty people and when their brethren brought back lemons from their southern trading trips, they were determined to not let any part of the lemon go to waste. Thus, we have their unique lemon pie. The simple recipe has only three ingredients.
SHAKER LEMON PIE
2 large lemons
2 C sugar        
4 eggs, well beaten
Slice lemons as thin as paper, rind and all. (The thinness of the slices is the secret to this pie.) Combine with sugar, mix well. Let stand at least 2 hours, but preferably overnight, blending occasionally. Add beaten eggs to the lemon mixture; mix well. Turn into an uncooked nine inch pie shell, arranging lemon slices evenly. Sprinkle a bit more sugar on the lemon mixture. Cover with top crust. Cut several slits near center. Bake at 450 degrees for 15 minutes. Reduce heat to 375 degrees and bake for about 20 minutes or until a silver knife inserted near edge of pie comes out clean. Cool before serving.
While the Shakers lived an austere life in some ways, they always had plentiful food on their tables.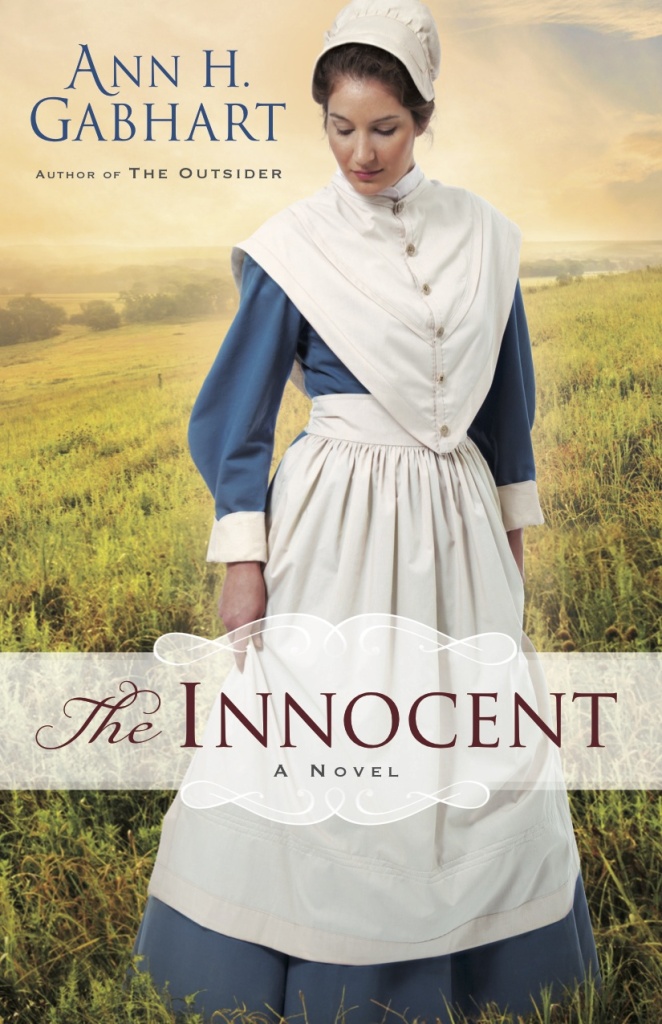 To purchase, click here. The Innocent: A Novel
In my new Shaker book, The Innocent, that is one of the things Carlyn Kearney depends on when she goes to the Harmony Hill Shaker Village. When her husband doesn't come home from the Civil War, she needs a roof over her head and a table to put her feet under at mealtimes. The Shaker Village seems to be the perfect answer. She can work in exchange for her keep. But there are many parts of the Shaker way that she cannot accept. However, she's thankful for the gardens and the plentiful food."–Ann
BLURB:
The Innocent by Ann H. Gabhart
Carlyn Kearney has spent two lonely years not knowing whether to mourn or to hope after she receives word from the Union Army that her husband is missing. The War Between the States ends without further word. Now penniless, in debt, and forced from her home, Carlyn seeks refuge at the Shaker village of Harmony Hill, only to discover that they will not allow her to keep the dog that has been her faithful companion since her husband went off to war. Sheriff Mitchell Brody has pity on the lovely young woman and agrees to take the dog. Carlyn is just settling into life as a sister in the Shaker village when she receives a devastating letter confirming her worst fears. As she wrestles with whether to commit herself fully to the Shaker life, mysterious deaths begin to occur, and Carlyn comes under suspicion. Can Sheriff Mitchell help her expose the true culprit?
Ann, that sounds like a great very simple recipe and an interesting book! There were sadly so many widows left by the Civil War on both sides. I hadn't thought about one seeking a shelter at a Shaker Village. Excellent. Now for the QUESTION: Do you enjoy a suspense thread in a novel? Why or why not?–Lyn
For more online:
www.facebook.com/anngabhart for Ann's
a Shaker Wednesday post,
Sunday Morning Coming Down,
Friday smiles and more.