Lyn Interviews Biblical Author Jill Eileen Smith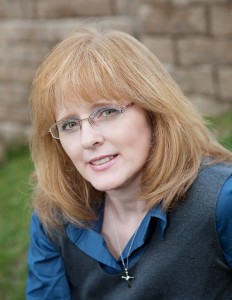 My guest today author Jill Eileen Smith has chosen to bring to life many Biblical women. Now she is writing a series about the Wives of the Patriarchs. Jill is also offering to give away one copy of Rebekah, her newest. Here's Jill's interview:
In what ways does your heroine show strength? And where does she draw this strength?
In my new release Rebekah, we meet a woman whose story in the Scriptures centers on her betrothal and marriage to Isaac, and later as a mother to twin sons. We know she is beautiful and deceptive, but little else about her is known.
We are told of Isaac's love for Rebekah, but can only assume how Rebekah felt toward Isaac. We do know that before the twins were born, God spoke to Rebekah and revealed to her that the older would serve the younger. The Bible does not tell us whether Isaac was privy to that prophecy.
But Rebekah never forgot the prophecy, and she spent her life working to get Jacob (the younger) the blessing she believed, by God's promise, he deserved. Strife between Isaac and Rebekah rose due to their separate favoritism toward their twin sons. (Rebekah favored Jacob. Isaac favored Esau.)
Rebekah drew strength from the promise of God, but she did not always trust that God could fulfill His own promises. In the process, she made some choices that led to long-lasting consequences, with which she had to learn to live, whether she liked them or not.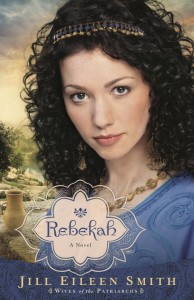 To purchase, click here. Rebekah: A Novel (Wives of the Patriarchs)
Share one fun or interesting fact about your life or books.
My grandmother was a no-nonsense German woman who made quick decisions and knew how to get things done. During the summers, on days that my mom worked, I would stay with my grandma. She taught me how to bake pie, play pinochle, and my favorite thing, to love story.
Grandma had a box of old photos, taken during the days of her youth, and in the afternoons, after her work was done, she would allow me to pull out the box of pictures and ask her questions about each one. Those pictures held a wealth of stories of her childhood, her courting days with my grandpa, and the early days of her marriage.
I didn't know then that someday I would grow up to write stories rather than just tell them, but I believe my grandma's willingness to share her history with me set in motion my love of history and of story. We are shaped in part by our experiences, and she had a positive impact on mine.
Jill's grandmother certainly had an excellent way of transmitting the oral history of family stories to Jill.
I shared one about my son. Here's the link. http://booksbylyncote.com/SWBS/uncategorized/death-by-paint…te-mothers-day
Do you ever talk to your grandchildren or children, telling them family stories? Would you share one with us? Or one your grandmother or mother shared with you? Share and you'll be entered into the drawing for a copy of Rebekah.–Lyn

PS: Last week's WINNERS are Melissa (mja)who won Jessica Keller's book and Betti Milinksi won Camy Tang's book! CONGRATS!